Comparative Study of Legal Between Islamic Universalism in Classic and Modern Civilizations
Rina Dwi Wulandari

Faculty of Law, University of Muhammadiyah Palembang, Indonesia

Ris'an Rusli

Faculty of Law, University of Muhammadiyah Palembang, Indonesia

Achmad Tasmi

Faculty of Law, University of Muhammadiyah Palembang, Indonesia

Rosmawati Rosmawati

Faculty of Law, University of Muhammadiyah Palembang, Indonesia

Ertati Suarni

Faculty of Law, University of Muhammadiyah Palembang, Indonesia
Keywords:
Classical Civilization; Islamic Universalism; Modern Civilization
Abstract
Islamic civilization has experienced several periods, where in each period it always shows the values of Islamic universalism in various aspects of life which can be a lesson for Muslims in the current era of globalization. The principles of government developed by the Prophet were based on verses of the Qur'an such as the principle of equality (Al-Musâwa), the principle of independence (Al-Hurriyyah), the principle of plurality (Taaddudiyah). These principles were later developed to become the principles of nation and state that we know today. The universalism of this principle can not only be developed in Islamic countries but also non-Muslim countries.
References
Cox, Neville. 2013. 'The Clash of Unprovable Universalisms - International Human Rights and Islamic Law', Oxford Journal of Law and Religion https://doi.org/10.1093/ojlr/rwt013.
Harahap, Radinal Mukhtar. 2019. 'PENDIDIKAN DAN PERADABAN DALAM NARASI SEJARAH ISLAM KLASIK: KORELASI DAN KONEKSI', Idrak, 2.1.
Muh. Subhan Ashari. 2020. 'Teologi Islam Persepektif Harun Nasution', AN NUR: Jurnal Studi Islam, 12.1 https://doi.org/10.37252/an-nur.v12i1.82.
Naim, Ngainun. 2017. 'Abdurrahman Wahid: Universalisme Islam Dan Toleransi', KALAM, 10.2 (Raden Intan State Islamic University of Lampung): 423 https://doi.org/10.24042/klm.v10i2.8.
Noor, Wahyudin. 2017. 'Menelisik Sumbangan Islam Bagi Peradaban Modern', MAWA'IZH: JURNAL DAKWAH DAN PENGEMBANGAN SOSIAL KEMANUSIAAN, 8.1 https://doi.org/10.32923/maw.v8i1.698.
Nugraha, M T. 2019. Sejarah Pendidikan Islam: Memahami Kemajuan Peradaban Islam Klasik Hingga Modern, Yogyakarta: Diandra.
Nurcholish Madjid, Dkk. 2007. 'Universalisme Islam Dan Kosmopolitanisme Peradaban Islam', in Islam Universal.
Peradaban, D A N Kosmopolitisme, and Kata Kunci. 2015. 'Universalisme Islam Dan Kosmopolitisme Peradaban', Nurani, 13.1: 47–67.
Saputra, Hardika. 2018. 'Universalisme Islam Dalam Peradaban Islam Klasik Dan Modern', Universal Islam, 1.1: 1–17.
Sugianto, Fajar, Ellora Sukardi, and Tomy Michael. 2021. 'COMPARISON OF LEGAL CONSUMER PROTECTION SYSTEMS IN E-COMMERCE TRANSACTIONS TO SUPPORT DIGITAL ECONOMIC GROWTH IN INDONESIA', Dalat University Journal of Science https://doi.org/10.37569/dalatuniversity.12.1.814(2022).
Sumbulah, Umi. 2018. 'UNIVERSALISME ISLAM DAN KONTRIBUSINYA DALAM KONSTRUK INDONESIA BARU', El-HARAKAH (TERAKREDITASI), 2.1 (Maulana Malik Ibrahim State Islamic University): 41 https://doi.org/10.18860/el.v2i1.4737.
Wahid, Abdurrahman. 2006. 'Islamku, Islam Anda, Islam Kita: Agama Masyarakat Negara Demokrasi', The Wahid Institution.
Widasari, Riska Wenda. 2016. 'Universalisme Islam Sebagai Perwujudan Agama Rahmatan Lil 'Alamin (Analisis Terhadap Konsep Universalisme Islam Nurcholish Madjid)', Jurnal: Fakultas Agama Islam; Ushuluddin: 1–14.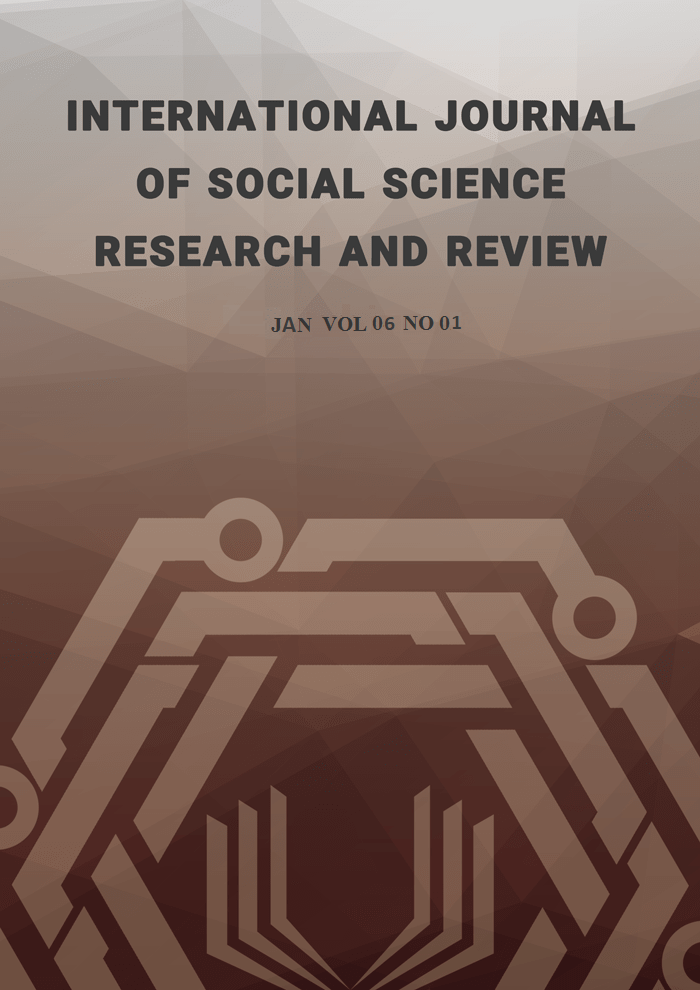 How to Cite
Wulandari, R. D., Rusli, R., Tasmi, A., Rosmawati, R., & Suarni, E. (2023). Comparative Study of Legal Between Islamic Universalism in Classic and Modern Civilizations. International Journal of Social Science Research and Review, 6(1), 209-213. https://doi.org/10.47814/ijssrr.v6i1.889
This work is licensed under a Creative Commons Attribution-NonCommercial-NoDerivatives 4.0 International License.
Copyright for this article is retained by the author(s), with first publication rights granted to the journal. This is an open-access article distributed under the terms and conditions of the Creative Commons Attribution license (https://creativecommons.org/licenses/by-nc-nd/4.0/).