Legal Protection for Medical Personnel as a Result of the Ukrainian War with Russia
Iswan Noor

Master of Law Study Program, Faculty of Law, Diponegoro University Jl. Imam Bardjo, SH No. 1-3 Pleburan UNDIP Campus, Semarang 50241, Indonesia

Joko Setiyono

Master of Law Study Program, Faculty of Law, Diponegoro University Jl. Imam Bardjo, SH No. 1-3 Pleburan UNDIP Campus, Semarang 50241, Indonesia
Keywords:
Legal Protection; Medical Personnel; War
Abstract
A country will certainly take various ways to defend its sovereignty, in this case conflicts often occur between countries, the worst of which is war. The conflict between Ukraine and Russia has emerged in February 2022, where the war has claimed many victims, especially Ukrainian citizens. As with armed conflicts and wars that have happened before, in every war there are still protocols that must be obeyed. The war between Russia and Ukraine not only killed lives but also had an impact on the economy and other fields. In this case the government must also be present to provide medical assistance in war. Medical assistance is crucial in war because it is a supporting subject. However, their rights as medical personnel are often neglected. This research will discuss Legal Protection for Medical Personnel as a Result of the War between Russia and Ukraine.
References
Book
Knut Dormann, 2003,Elements of Crimes under the Rome Statute of the International Criminal Court, : Cambridge University Press, Cambridge.
Geoffrey Blainey, 1988, The Causes of War, 3rd ed, New York: The Free Press.
Sylvain Vite, 2009, Typology of Armed Conflicts in International Humanitarian Law: Legal Concepts and Actual Situations, International Review of the Red Cross.
Robert Cryer, et.al., 2010, An Introduction to International Criminal Law and Procedure (Cambridge University Press).
Ivaniševiæ, Bogdan, 2008. 'The War Crimes Chamber in Bosnia and Herzegovina: From Hybrid to Domestic Court' (International Center for Transitional Justice).
Journal
Barnes, GP, 2010. The International Criminal Court's Ineffective Enforcement Mechanisms: The Indictment of President Omar Al Bashir. Fordham Int'l LJ, 34.
Fred Tanner, 2000, Conflict Prevention and Conflict Resolution: Limits Multilateralism, 83 International Review of the Red Cross.
International Committee of The Red Cross, 1997, International Humanitarian Law Answer to your question.
Christina Möller, 'Gerhard Werle, 2004, Völkerstrafrecht (International Criminal Law): Book Review' 5 German Law Journal 425.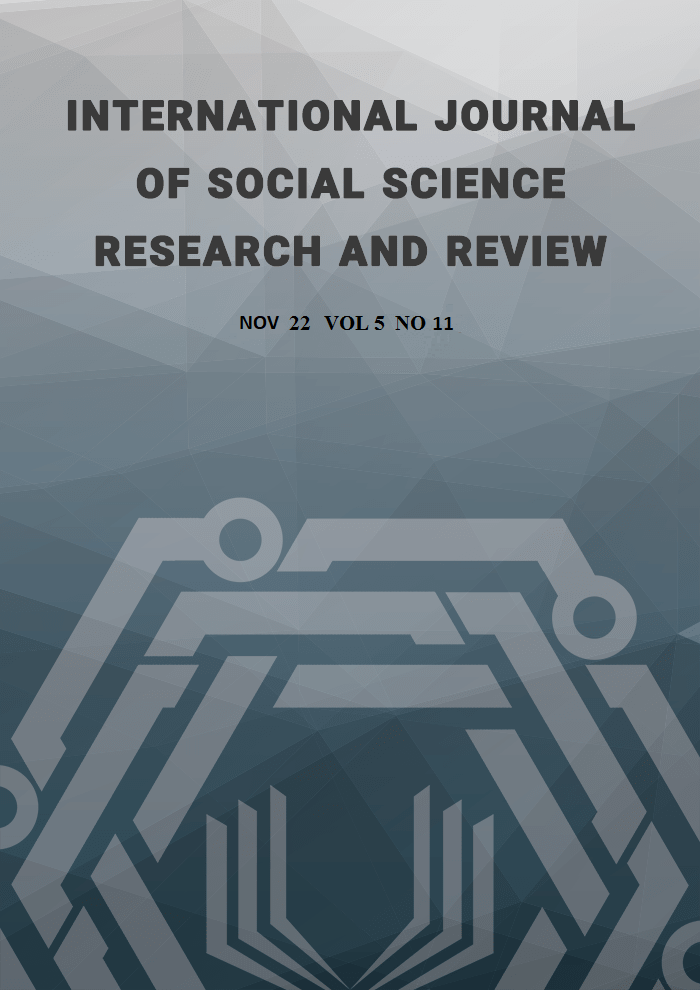 How to Cite
Noor, I., & Setiyono, J. (2022). Legal Protection for Medical Personnel as a Result of the Ukrainian War with Russia. International Journal of Social Science Research and Review, 5(11), 443-448. https://doi.org/10.47814/ijssrr.v5i11.787
This work is licensed under a Creative Commons Attribution-NonCommercial-NoDerivatives 4.0 International License.
Copyright for this article is retained by the author(s), with first publication rights granted to the journal. This is an open-access article distributed under the terms and conditions of the Creative Commons Attribution license (https://creativecommons.org/licenses/by-nc-nd/4.0/).