Rethinking African Cultural Portrayal of Women with Reference to Chimamanda Adichie Ngozi's Selected Novels
Develda Seanego

Faculty of Humanities, School of Languages and Communication Studies, Department of Languages (English Studies), University of Limpopo, South Africa

Malesela Edward Montle

Faculty of Humanities, School of Languages and Communication Studies, Department of Languages (English Studies), University of Limpopo, South Africa

Mphoto Johannes Mogoboya

Faculty of Humanities, School of Languages and Communication Studies, Department of Languages (English Studies), University of Limpopo, South Africa
Keywords:
Feminism; Gender; Class; Characterization; Identity; Equality
Abstract
The study explores a literary comparative examination of female characters from an African cultural perception using fictional texts such as Americanah(2013), Half of a Yellow Sun(2006), and  Purple Hibiscus(2004). The author Chimamanda Adichie Ngozi's selected novels are used as primary texts for analysis. Gender role expectations are mostly influenced and perpetuated by patriarchy whereby women are marginalised by their surroundings, while men are granted the will to do as they wish. The institution of patriarchy thrives on oppressing women in many ways and silencing them is one of those various ways. The purpose of the study is to explore the experiences that surround African women and that of women in the diaspora with regard to muted voices of marginalised females. Their inability to express themselves in the name of respecting the culture and conforming to the expected behaviours. The study is a literary analysis of Adichie's Purple Hibiscus(2004), Americanah(2013), and Half of a Yellow Sun(2006). The author explores patriarchy through romantic relationship, family, and religion. Furthermore, it is textually analysed. This current study aims to explore gender roles and equality. It is a qualitative study which is grounded in the feminist theory. The study highlights the perception of feminism through the female characterisation of the novel.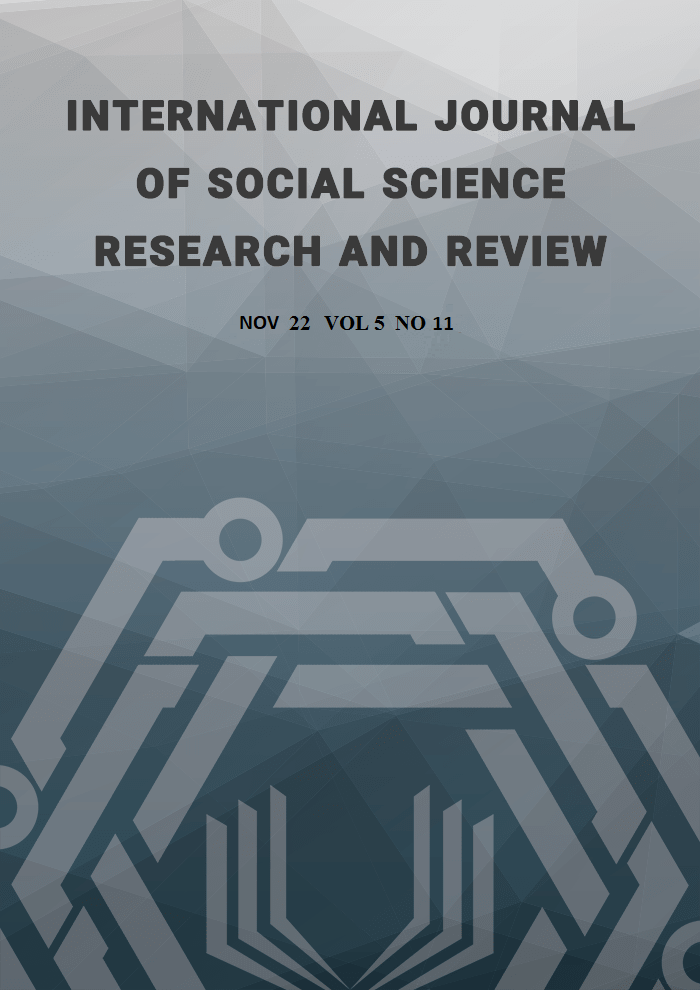 How to Cite
Seanego, D., Montle, M. E., & Mogoboya, M. J. (2022). Rethinking African Cultural Portrayal of Women with Reference to Chimamanda Adichie Ngozi's Selected Novels. International Journal of Social Science Research and Review, 5(11), 492-503. https://doi.org/10.47814/ijssrr.v5i11.702
Copyright (c) 2022 Malesela Edward Montle
This work is licensed under a Creative Commons Attribution-NonCommercial-NoDerivatives 4.0 International License.
Copyright for this article is retained by the author(s), with first publication rights granted to the journal. This is an open-access article distributed under the terms and conditions of the Creative Commons Attribution license (https://creativecommons.org/licenses/by-nc-nd/4.0/).