Gardening of Ustrushana in the Middle Ages (On Archaeological Materials)
Omon Uktamovich Mamirov

Junior Researcher, National Archaeological Center of the Academy of Sciences of the Republic of Uzbekistan, Uzbekistan
Keywords:
Gardening; Ustrushana; Agriculture; Archaeobotanical Research; Garden Knife; Village; Archaeological Site; Tandoor; Grapes; Apples; Sea Buckthorn; Nut
Abstract
The question of the development of medieval culture of gardening in Ustrushаna remains open, and this question should be elucidated on the basis of bioarchaeological research. The article highlights archaeological research in this area and materials reflected in material culture.
References
1. Мамиров О.У. Шимолий Уструшона тарихининг ёритилиши масалаларига доир // Марказий Осиё халқлари тарихи манбашунослиги ва тарихнавислиги масалалари. №5–сон. Илмий мақолалар тўплами. Тошкент давлат Шарқшунослик универститети. 2013 йил. 100–107 б.
2. Раҳимов К.А., Мамиров О. Ховос ёдгорлиги // Мозийдан садо. Тошкент, 2017.
3. Мақсудов Ф.А. Ўрта асрларда тоғли Уструшона кўчманчи маданияти. Тарих фанлари доктори [DSc] илмий даражасини олиш учун ёзилган диссертация. Т.: 2020.
4. Баштанник C. В. Земледельческая культура Южного Казахстана эпохи Средневековья. – Кемерово: КемГУКИ, 2007.
5. Данилевский В.В., Коконов В.Н., Никитин В.А. Исследование растительных остатков из раскопок согдийского замка VIII века на горе Муг в Таджикистане // Растительность Таджикистана и ее освоение. – Душанбе, Тр. Таджикистан базы АН СССР, 1940. – c. 484–490.
6. Бубнова М.А. К вопросу о земледелии на Западном Памире в IX-XI вв. // Прошлое Средней Азии: Археология, Нумизматика и Эпиграфика, Этнография. – Душанбе: Издательство Дониш, 1987. –c. 59–66
7. Бетгер Е. К. "Извлечение из книг ― Пути и страны" Абу-aл Касима ибн Хаукаля. // Труды САГУ. Вып. CXI. Ташкент. 1957. –c. 20–21.
8. Беленицкий А.М., Бентович И.Б., Большаков О.Г. Средневековый город Средней Азии. М., 1973.
9. Грицина А.А. Древний Хавас на перекрестке дорог // Археология ва тарих фанининг долзарб муаммолари. 1 – кисм. Самарканд, 2005. –c. 7–15
10. Грицина А.А. Археологические памятники Сырдарьинской области. Ташкент: Фан, 1992.
11. Грицина А.А., Рахимов К.А., Мамиров О.У. О работах Хавасского отряда в Сырдарьинской области в 2017 году. Отчет. Ф.6.0.1. Д.65. Самарканд. 2018.
12. Негматов Н.Н., Пулатов У.П., Хмельницкий С.Г. Уртакурган и Тирмизактепа.(Материальная культура Уструшаны. Выпуск 2). Отв.ред. А.М. Мандельштам. Душанбе. 1973.
13. Негматов Н.Н., Хмельницкий С.Г. Средневековый Шахристан. (Материальная культура Уструшаны. Выпуск 1). Душанбе. 1966.
14. Пардаев М.Ҳ., Ғофуров Ж.И., Усмонова Г.У. Ўрта аср ёзма манбаларида Зомин таърифи // Ўзбекистон тарихида Уструшонанинг қадимги ва ўрта асрлар тарихини ўрганиш муаммоси. II минтақавий илмий-амалий конференция материаллари. Гулистон 2007. – б. 32–34.
15. Ҳикматуллаев Ҳ., Шоисломов Ш. Ёқут Хамавий (ҳаёти, ижоди ва саёҳати).Т.: Фан. 1965. б. 26.
16. Бердимурадов А. Э. Винодельная мастерская в северо-западной Уструшане // СА. № 4. М.: 1986. – c. 210–215.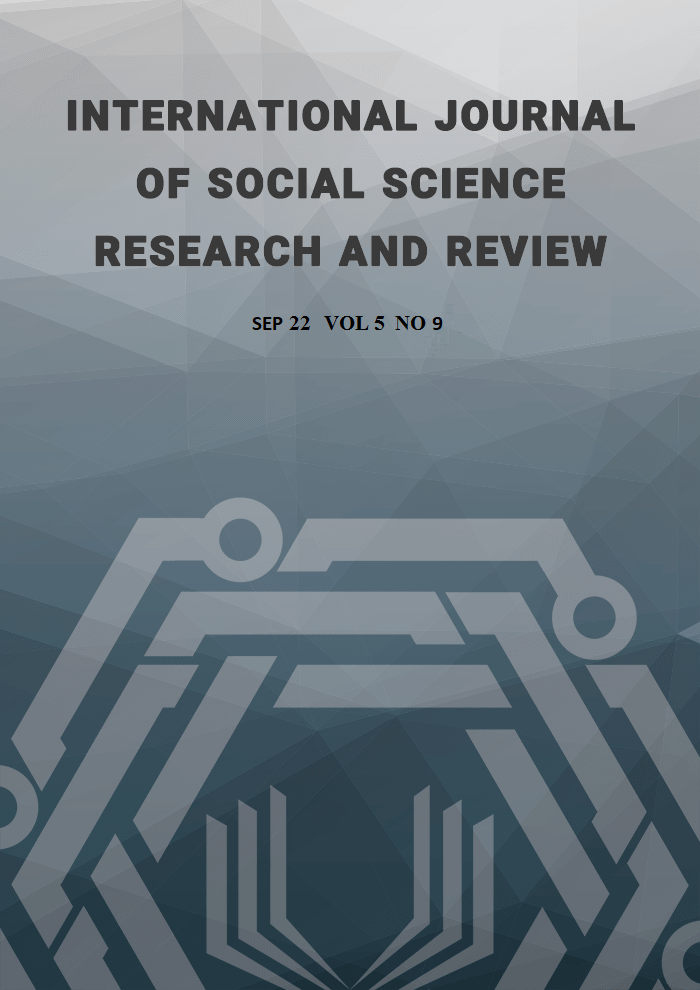 How to Cite
Mamirov, O. U. (2022). Gardening of Ustrushana in the Middle Ages (On Archaeological Materials). International Journal of Social Science Research and Review, 5(9), 379-382. https://doi.org/10.47814/ijssrr.v5i9.624
This work is licensed under a Creative Commons Attribution-NonCommercial-NoDerivatives 4.0 International License.
Copyright for this article is retained by the author(s), with first publication rights granted to the journal. This is an open-access article distributed under the terms and conditions of the Creative Commons Attribution license (https://creativecommons.org/licenses/by-nc-nd/4.0/).