Rethinking Development in Africa: Agenda 2063 and John Wesley's Socio-Political Theology
Isaac Boaheng

Lecturer in Christian Theology and Ethics, Christian Service University College, Kumasi/ Research Fellow, University of the Free State, South Africa
Keywords:
Africa; Agenda 2063; Development; Holiness; Political; Wesley
Abstract
Africa remains underdeveloped despite many years of conceptualising, formulating and implementing different development policies and programs. Africa's developmental challenges have attracted attention from various stakeholders and many factors have been identified as contributing to the problem. The African Union, at its Golden Jubilee celebration in Addis Ababa (Ethiopia) in 2013, adopted a new development plan aimed at making Africa a key player in global affairs by 2063. Africa's new development Agenda has been engaged at various conferences and seminars. However, not much theological engagements with the document have been witnessed so far. The purpose of the paper is to explore how a contextual application of selected aspects of John Wesley's socio-political theology might catalyze the achievement of two of the seven aspirations set out in Agenda 2063. The main thesis of this paper is that human political activities are deeply rooted in God's political nature and hence must be exercised within God's sovereign rule. The paper concludes that the development of Africa must not only focus on socio-economic progress but also on moral/spiritual development. The paper contributes to the ongoing scholarly discussions on Agenda 2063 and provides Christians, political leaders in Africa and other stakeholders with theological framework for achieving a holistic and sustainable development in Africa.
References
Aboagye-Mensah, Robert. (2013). John Wesely and the Methodists. Accra: Adwinsa Publications.
African Development Bank. (2012). Briefing Notes for AFDB's Long-Term Strategy: Inclusive Growth Agenda. Tunis: African Development Bank.
African Union Commission. (2015). Agenda 2063: The Africa we want. African Union Commission.
African Union. (2001). The New Partnership for Africa's Development (NEPAD). Abuja: African Union.
Anane-Agyei, O. (2014). Axiom of K. A Busia: A Compilation of Philosophies, ideas and Policies of a stateman. Accra: Abibrem Communications.
Anane-Agyei, O. (2017). Selected Speeches of Dr. K. A Buisia: Prime Minister of Ghana (1969-1972). Accra: Abibrem Communications.
Boafo, P.K. (2014). John Wesley's Theology and Public Life: His Socio-Political Thought in the Ghanaian Context. Accra: Asempa Publishers.
Boaheng, Isaac. (2020). "From Wesleyanism to Pentecostalism: Historical and Theological
Perspectives." Pentecostalism, Charismaticism and Neo-Prophetic Movements Journal 1(3): 50-59.
Boaheng, Isaac. (2020). Poverty, the Bible and Africa. Cumbria: Hippo Books.
Boaheng, Isaac. 2021. "Doing African Christian Theology: Some Non-negotiable Essentials." E-Journal of Religious and Theological Studies (ERATS) 7(12): 215-228.
Coulombe, Harold, and Quentin Wodon. (2007). "Poverty, Livelihoods, and Access to Basic Services in Ghana." Ghana CEM: Meeting the Challenge of Accelerated and Shared Growth. Washington DC: The World Bank.
Daudu, Innocent A. & Asuelime, Timi Legend. (2019). "African Renaissance and Pan-Africanism: The Ethical Leadership Nexus." African Renaissance (Special Issue): 163–183.
Field, David N. (2015). "Holiness, social justice and the mission of the Church: John Wesley's insights in contemporary context." Holiness: The Journal of Wesley House Cambridge 1(2): 177–198.
Field, David N. (2015). "John Wesley as a public theologian: The case of thoughts upon slavery." Scriptura 114 (1): 1-13.
Forell, G.W. ed. (2013). Christian Social Teachings: A Reader in Christian Social Ethics from the Bible to Present 2nd ed. Minneapolis: Fortress Press.
Gunda, MR. (2020). "Rethinking Development in Africa and the Role of Religion," Exploring Religion in Africa edited by Joachim Kügler, Lovemore Togarasei, Masiiwa R. Gunda. Bamberg: University of Bamberg Press.
Harriss, John. (2014). International Development: Ideas, experience, and Prospects edited by Bruce Currie-Alder, Ravi Kanbur, David M. Malone, Rohinton Medhora. Oxford: Oxford University Press.
Haynes, Jeffrey (2008). Development Studies. Cambridge: Polity Press.
Jennings, Theodore W. Jr. (1990). Good News to the Poor: John Wesley's Evangelical Economics. Nashville, TN: Abingdon Press.
Kim, Young Taek. (2006). John Wesley's Anthropology: Restoration of the Imago Dei as a Framework for Wesley's Theology. Unpublished Thesis: Drew University.
Kreider, Alan. (2008). Social Holiness: A Way of Living for God's Nation. Eugene, OR: Wipf and Stock Publishers.
Macquiban, T. (2016). "The Wesleyan Legacy in Issues of Wealth and Poverty: Reflections on Wesley's sermon, 'The Use of Money.'" Holiness: The Journal of Wesley House Cambridge.
Mpere-Gyekye, William A. & Robert W. Brodie. (2019). "A Wesleyan Theology of Politics for the Ghanaian Context." Conspectus—The Journal of the South African Theological Seminary, vol. 27: 142-159.
Nihinlola, Emiola. (2013). Theology Under the Mango Tree: A Handbook for African Christian Theology. Lagos: Fine Print & Manufacturing.
Outler, Albert C. (1991). John Wesley's Sermons: An Anthology, 335–345. Nashville: Abingdon Press.
Royster, Mar. (1989). John Wesley's Doctrine of Prevenient Grace in Missiological Perspective. PhD Thesis: Asbury Theological Seminary.
Sekyere, V.K. (2017). A Comparison of 18th Century Discipleship Approach of John Wesley to the 21st Century Discipleship Approach of Greg Ogden. Unpublished Master's Thesis: Norwegian School of Theology.
Sepoy, Inzamul. (2022). National Income & Related Aggregates. Rajgarh Colony: Sepoy Publications.
Szirmai, A. (2004). The Dynamics of Socio-Economic Development: An Introduction. Cambridge: Cambridge University Press.
Thompson, Matthew K. (2010). Kingdom Come: Revisioning Pentecostal Eschatology. Dorset: Deo Publishing.
Transparency International. (2019). Corruption Perceptions Index (2018). Berlin: Transparency International.
Transparency International. (2022). Corruption Perception Index (2021). Berlin: Transparency International.
Tutu, Desmond. (1991). No Future without Forgiveness. New York: Doubleday.
UNCTAD Economic Development in Africa Report 2021. (2022). New York: UNCTAD.
United Nations Conference on Trade and Development (UNCTAD). (2016). Economic Development in Africa Report, 2016, New York: UNCTAD.
Weber, T. R. (2001). Politics in the Order of Salvation: Transforming Wesleyan Political Ethics. Nashville: Kingswood.
Wesley, J. (2007). The Works of the Rev. John Wesley Vol. 11. Grand Rapids: Baker Book House.
World Bank. (2001). World Bank Annual Report (2000): Economic Commission for Africa, Transforming Africa's Economies. Addis Ababa: Economic Commission for Africa.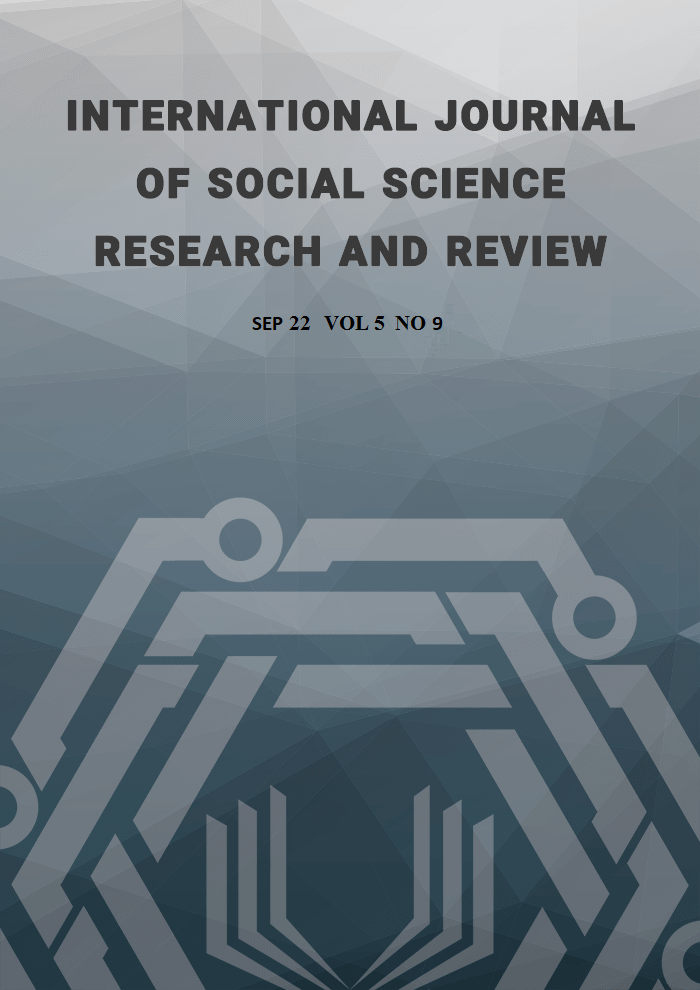 How to Cite
Boaheng, I. (2022). Rethinking Development in Africa: Agenda 2063 and John Wesley's Socio-Political Theology. International Journal of Social Science Research and Review, 5(9), 364-378. https://doi.org/10.47814/ijssrr.v5i9.623
This work is licensed under a Creative Commons Attribution-NonCommercial-NoDerivatives 4.0 International License.
Copyright for this article is retained by the author(s), with first publication rights granted to the journal. This is an open-access article distributed under the terms and conditions of the Creative Commons Attribution license (https://creativecommons.org/licenses/by-nc-nd/4.0/).