Premarital Sexuality and Gender in Morocco
Youness Bermime

Moroccan-American Studies Laboratory, Hassan II University of Casablanca, Morocco

Mohamed Benzidan

Moroccan-American Studies Laboratory, Hassan II University of Casablanca, Morocco
Keywords:
Gender; Morocco; Premarital Sex; Virginity; Women
Abstract
The rise in the average age of marriage calls into question the sexual activity of young Moroccans. This study investigates the attitudes toward premarital sex and its practice among young Moroccans. Data was collected through an online questionnaire and analyzed based on gender. The results show that 40.2% of unmarried, young Moroccans, mostly men, have premarital sex. The analysis shows how cultural biases result in significant gender differences in practice and attitudes toward premarital sex. These gender differences signal a double standard that results in a dysfunctional Moroccan society. 
References
Association INSAF. (2010). Le Maroc des mères célibataires: Ampleur, réalité, actions, représentations, itinéraires et vécus. Casablanca.
Barkan, S. E. (2006, September). Religiosity and Premarital Sex in Adulthood. Journal for the Scientific Study of Religion, 45, 407-417.
Dialmy, A. (2002). Premarital Female Sexuality in Morocco. Al-Raida Journal, XX(99), 75-83.
Dialmy, A. (2005). Sexuality in Contemporary Arab Society. Social Analysis, 49(2), 16-33.
El Aji, S. (2017). Sexualité et Célibat au Maroc: Pratiques et Verbalisation. Casablanca: La Croisée des Chemins.
Glacier, O. (2017). Femininity, Masculinity, and Sexuality in Morocco and Hollywood: The Negated Sex. Springer.
Haut-Commissariat au Plan. (2014). Les indicateurs sociaux du Maroc en 2014.
Inglehart, R., C. Haerpfer, A. Moreno, C. Welzel, K. Kizilova, J. Diez-Medrano, M. Lagos, P. Norris, E. Ponarin & B. Puranen et al. (eds.).(2014). World Values Survey: Round Six - Country-Pooled Datafile Version: https://www.worldvaluessurvey.org/WVSDocumentationWV6.jsp. Madrid: JD Systems Institute.
L'Economiste/Sunergia. (2011, Juin). Les jeunes de 2011: leur colères, leur tabous, leur espoirs. La grande enquête de l'Economiste/Sunergia. Les documents de l'Economiste.
Moroccan Family Planning Association; Asian-Pacific Resource and Research Centre for Women. (2016). Religious Fundamentalism and Access to Safe Abortion Services in Morocco.
Muhammad, N. A., Shamsuddin, K., Amin, R. M., Omar, K., & Thurasamy, R. (2017). Questionnaire development and validity to measure sexual intention among youth in Malaysia. BMC Public Health.
Naamane-Guessous, S., & Guessous, C. (2011). Grossesses de la honte: Etude sur les filles-mères et leurs enfants au Maroc. Casablanca: Afrique Orient.
Nagi, M. (2017). Islam, Sexualities, and Education. Handbook of Islamic Education, 7, 1-26.
Ouardirhi, A. (2017, December 28). Infections sexuellement transmissibles. Retrieved from AL BAYANE: http://albayane.press.ma/infections-sexuellement-transmissibles.html.
Slimani, L. (2017). Sexe et mensonges: La vie sexuelle au Maroc. Casablanca: Le Fennec.
UNAIDS. (2018). A 30-year response to HIV in Morocco.
UNAIDS. (n.d.). Sex workers: Population size estimate - Number, 2016.
Wiederman, M. (2010). Premarital Sex. In Sex and Society (Vol. 3, pp. 663-666). New York: Marshall Cavendish.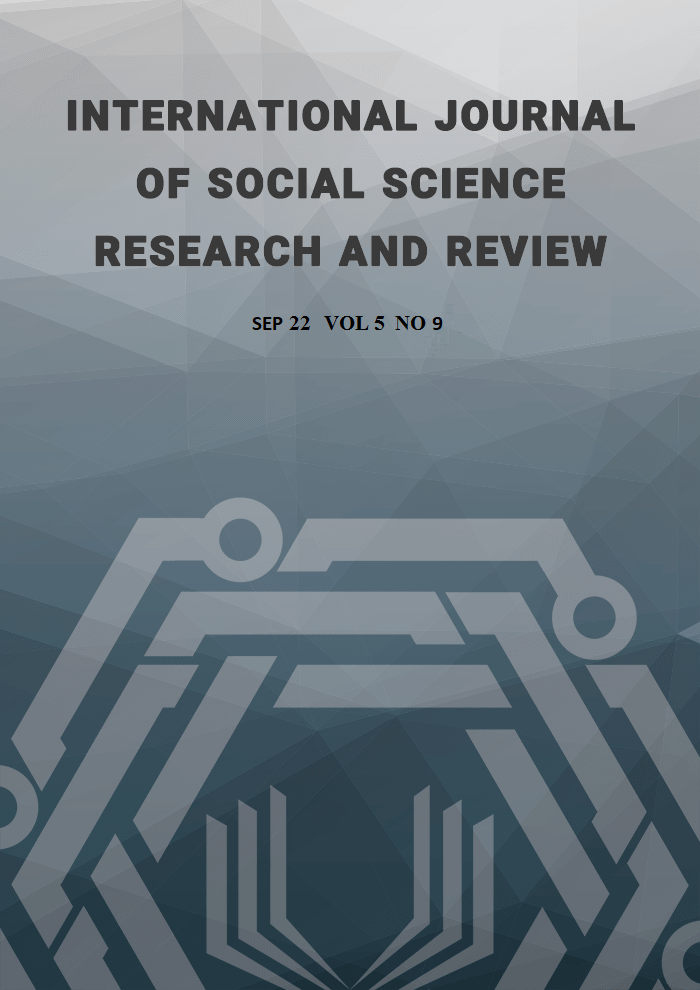 How to Cite
Bermime, Y., & Benzidan, M. (2022). Premarital Sexuality and Gender in Morocco. International Journal of Social Science Research and Review, 5(9), 401-412. https://doi.org/10.47814/ijssrr.v5i9.498
Copyright (c) 2022 Youness Bermime, Mohamed Benzidan
This work is licensed under a Creative Commons Attribution-NonCommercial-NoDerivatives 4.0 International License.
Copyright for this article is retained by the author(s), with first publication rights granted to the journal. This is an open-access article distributed under the terms and conditions of the Creative Commons Attribution license (https://creativecommons.org/licenses/by-nc-nd/4.0/).