Android-Based E-Module Development to Improve Ecological Literature in Pancasila Education and Citizenship Elementary School Subjects in Bekasi District
Titin Sunaryati

Department of Basic Education, Universitas Negeri Jakarta, Indonesia

Nadiroh Nadiroh

Department of Basic Education, Universitas Negeri Jakarta, Indonesia

Mohamad Syarif Sumantri

Department of Basic Education, Universitas Negeri Jakarta, Indonesia
Keywords:
E-Module; Ecological Literacy; Pancasila and Citizenship Education
Abstract
This study aims to improve ecological literacy by developing teaching material products in the form of android-based electronic modules. The type of research used is Research and Development (R&D). The model used is a 4D development model, namely, 1) (define) definition, 2) (design) design, 3) (development) development, and 4) (dissemination) dissemination, using observation, interview, and questionnaire techniques. The research data were analyzed using the percentage formula. From the results of the assessment of material experts, the percentage is 93.2%, with very decent criteria, media experts are 96.8% with very proper criteria, and small-scale trials are 96.8% with possible standards. Large-scale product trials are an average percentage of 93.1% with very good criteria. The effectiveness of the e-module in improving ecological literacy was determined using the t-test. Effectiveness is seen in the average score of ecological literacy in the experimental class and the control class, there is a significant difference in the score of increasing ecological literacy before and after using the e-module. Electronic modules based on Android Pancasila and citizenship education subjects in grade VI Elementary School exceed the interval value of >80% which is very suitable to be used as additional teaching materials to support distance learning activities.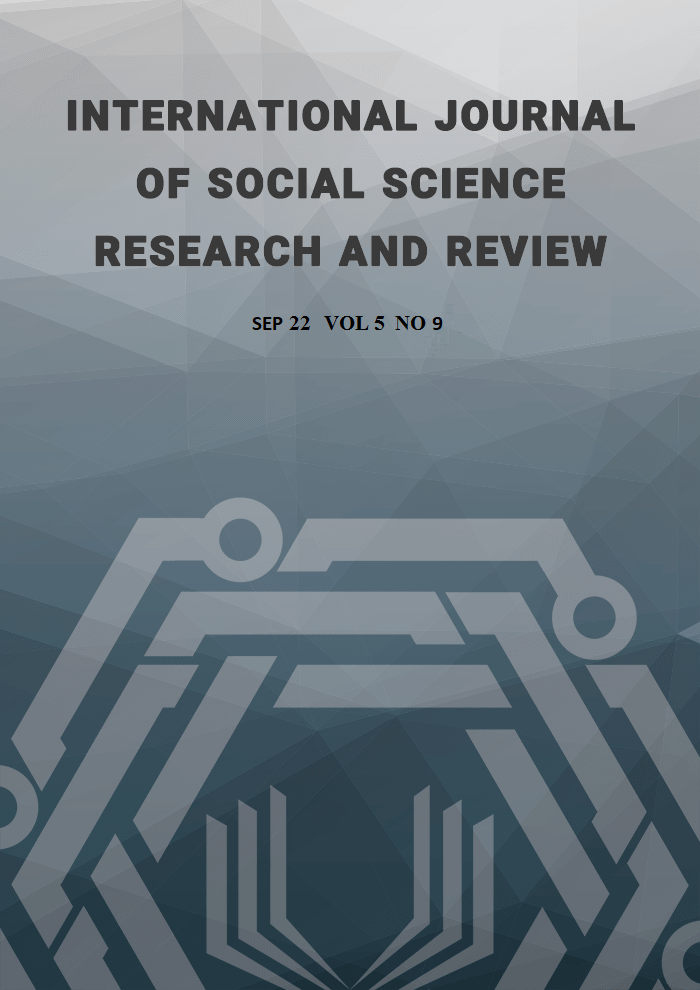 How to Cite
Sunaryati, T., Nadiroh, N., & Sumantri, M. (2022). Android-Based E-Module Development to Improve Ecological Literature in Pancasila Education and Citizenship Elementary School Subjects in Bekasi District. International Journal of Social Science Research and Review, 5(9), 223-238. https://doi.org/10.47814/ijssrr.v5i9.490
Copyright (c) 2022 Titin Sunaryati, Nadiroh Nadiroh, Mohamad Syarif Sumantri
This work is licensed under a Creative Commons Attribution-NonCommercial-NoDerivatives 4.0 International License.
Copyright for this article is retained by the author(s), with first publication rights granted to the journal. This is an open-access article distributed under the terms and conditions of the Creative Commons Attribution license (https://creativecommons.org/licenses/by-nc-nd/4.0/).