Fishermen's Perception of the Existence of Mangrove Forest on Fish Catches in Margasari Village Labuhan Maringgai Subdistrict
Irwan Effendi

University of Lampung, Bandar Lampung, Indonesia

Helvi Yanfika

Universitas Lampung

Indah Listiana

University of Lampung, Bandar Lampung, Indonesia

Indah Nurmayasari

University of Lampung, Bandar Lampung, Indonesia

Widyastuti R.A.D

University of Lampung, Bandar Lampung, Indonesia

Anna Gustina Zainal

University of Lampung, Bandar Lampung, Indonesia

Rinaldi Bursan

University of Lampung, Bandar Lampung, Indonesia
Keywords:
Perception; Fishermen; Mangroves
Abstract
The purpose of research on fishermen's perception of the existence of mangrove forests to fish catches in Margasari Village, Labuhan Maringgai Subdistrict is to know the level of public perception and know the factors related to the level of public perception.  This study was conducted in July - December 2021 with a sample of 30 respondents to Margasari Village fishermen related to mangrove presence and fishing.  Data collection is conducted using interviews, observations, and literature studies, which are analyzed with a qualitative descriptive approach. The results of this study suggest that the perception of fishing communities is in the high category, especially in the dependence of the community on mangrove ecosystems, while factors related to fishermen's perceptions are education level, age, work experience, business ownership, and frequency of fishing.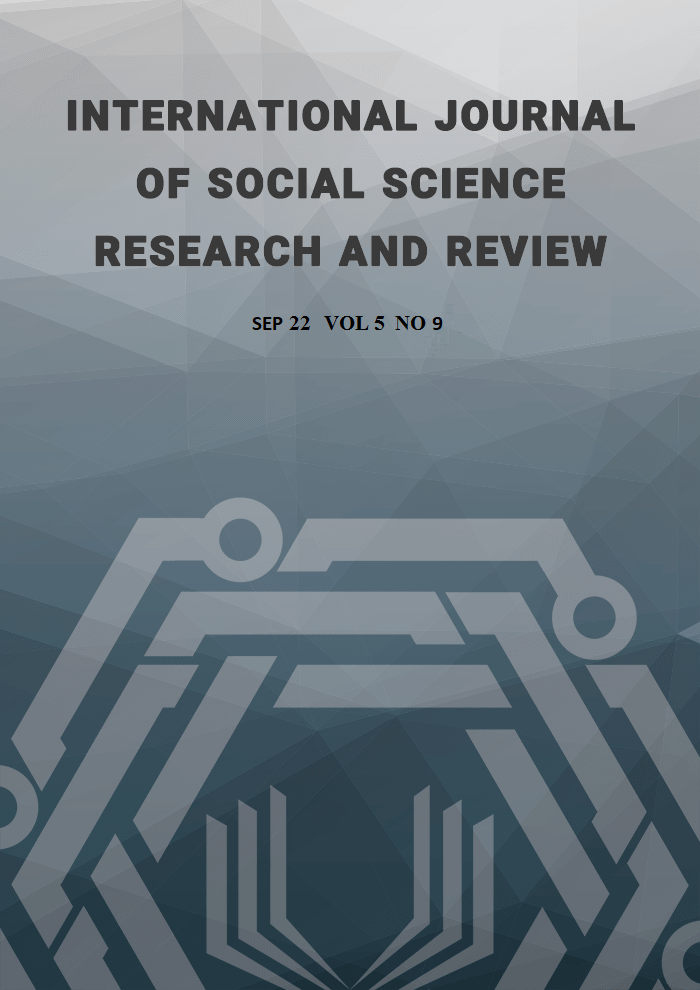 How to Cite
Effendi, I., Yanfika, H., Listiana, I., Nurmayasari, I., R.A.D, W., Gustina Zainal, A., & Bursan, R. (2022). Fishermen's Perception of the Existence of Mangrove Forest on Fish Catches in Margasari Village Labuhan Maringgai Subdistrict. International Journal of Social Science Research and Review, 5(9), 146-154. https://doi.org/10.47814/ijssrr.v5i9.484
Copyright (c) 2022 Irwan Effendi, Helvi Yanfika, Indah Listiana, Indah Nurmayasari, Widyastuti R.A.D, Anna Gustina Zainal, Rinaldi Bursan
This work is licensed under a Creative Commons Attribution-NonCommercial-NoDerivatives 4.0 International License.
Copyright for this article is retained by the author(s), with first publication rights granted to the journal. This is an open-access article distributed under the terms and conditions of the Creative Commons Attribution license (https://creativecommons.org/licenses/by-nc-nd/4.0/).