Indigenous Garo Women's Role in Family Transformation in Bangladesh
Md. Harunur Rashid

Department of Public Administration and Governance Studies, Jatiya Kabi Kazi Nazrul Islam University, Trishal, Mymensingh, Bangladesh

Tanjil Ahmed

Department of Public Administration and Governance Studies, Jatiya Kabi Kazi Nazrul Islam University, Trishal, Mymensingh, Bangladesh

https://orcid.org/0000-0001-9262-8740

Subal Nokrek

Department of Public Administration and Governance Studies, Jatiya Kabi Kazi Nazrul Islam University, Trishal, Mymensingh, Banglades

Nazmul Hasan

Department of Public Administration and Governance Studies, Jatiya Kabi Kazi Nazrul Islam University, Trishal, Mymensingh, Bangladesh

Tamanna Akter

Department of Public Administration and Governance Studies, Jatiya Kabi Kazi Nazrul Islam University, Trishal, Mymensingh, Bangladesh
Keywords:
Indigenous Community, Garo Women, Family Transformation, Female Headship., Bangladesh
Abstract
The study aims to explore the roles of indigenous Garo women in transforming their families in Bangladesh.  A quantitative approach was applied to conduct the study while the social survey method was used to collect data and information. The study reveals that the socio-economic status of Garo women is very poor as 35% of them completed the primary level of education and 40% passed the secondary level of education while 64% of Garo women are day laborers and 61% are loan receivers. Conventional role-female headship has been changing overwhelmingly as both husband and wife are playing vibrant roles in the family building where 80% of family decisions are being taken jointly. Though the traditional role of female headship is being changed, women have to perform 69% of household activities. Their participation in local social organizations is impressive (74%) but they are reluctant to involve in local politics.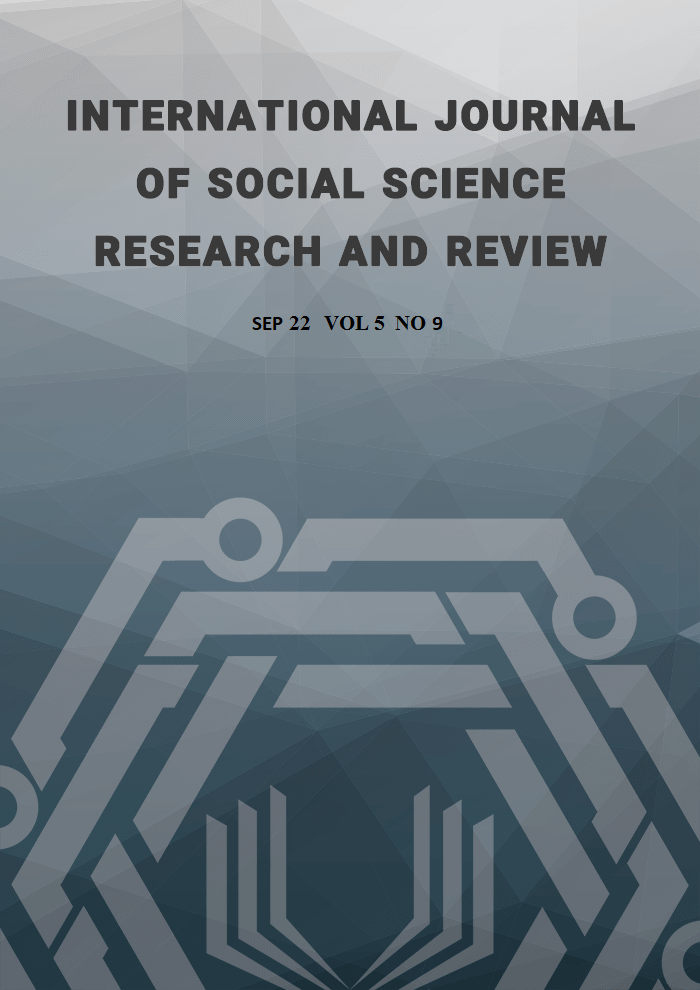 How to Cite
Rashid, M. H., Ahmed, T., Nokrek, S., Hasan, N., & Akter, T. (2022). Indigenous Garo Women's Role in Family Transformation in Bangladesh. International Journal of Social Science Research and Review, 5(9), 175-191. https://doi.org/10.47814/ijssrr.v5i9.467
Copyright (c) 2022 Md. Harunur Rashid, Tanjil Ahmed, Subal Nokrek, Nazmul Hasan, Tamanna Akter
This work is licensed under a Creative Commons Attribution-NonCommercial-NoDerivatives 4.0 International License.
Copyright for this article is retained by the author(s), with first publication rights granted to the journal. This is an open-access article distributed under the terms and conditions of the Creative Commons Attribution license (https://creativecommons.org/licenses/by-nc-nd/4.0/).