Community Empowerment in Implementing the Policy of Kelurahan Fund Allocation in Kelurahan Agung, Tanjung District, Tabalong Regency
Novi Hariadi

Lambung Mangkurat University, Banjarmasin, Indonesia

Ahmad Suriansyah

Lambung Mangkurat University, Banjarmasin, Indonesia

Siswanto Rawali

Lambung Mangkurat University, Banjarmasin, Indonesia
Keywords:
Empowerment, Implementation, Policy, Allocation of Village Funds
Abstract
The purpose of this study is to find out how to empower the community in Tabalong Regency and to find out what factors are the success of community empowerment in implementing the Village Fund allocation policy in Agung Village, Tanjung District, Tabalong Regency. This research uses a qualitative approach with a descriptive type of research. Data collection techniques used through interviews, observation and documentation. Data analysis used qualitative data analysis techniques, namely data collection, data reduction, data presentation and conclusions. The results showed that community empowerment in implementing the village fund allocation policy in Agung Village, Tanjung District, Tabalong Regency had been going well but not yet fully successful. It is still found factors that affect community empowerment, several factors that affect the implementation of community empowerment with the allocation of village funds in the Agung sub-district, Tabalong Regency, such as the identification of the social system of the village apparatus for the village community is still not optimal and there has been no follow-up from the village government on the empowerment group that has been implemented. successful in directing and developing the results of empowerment group products.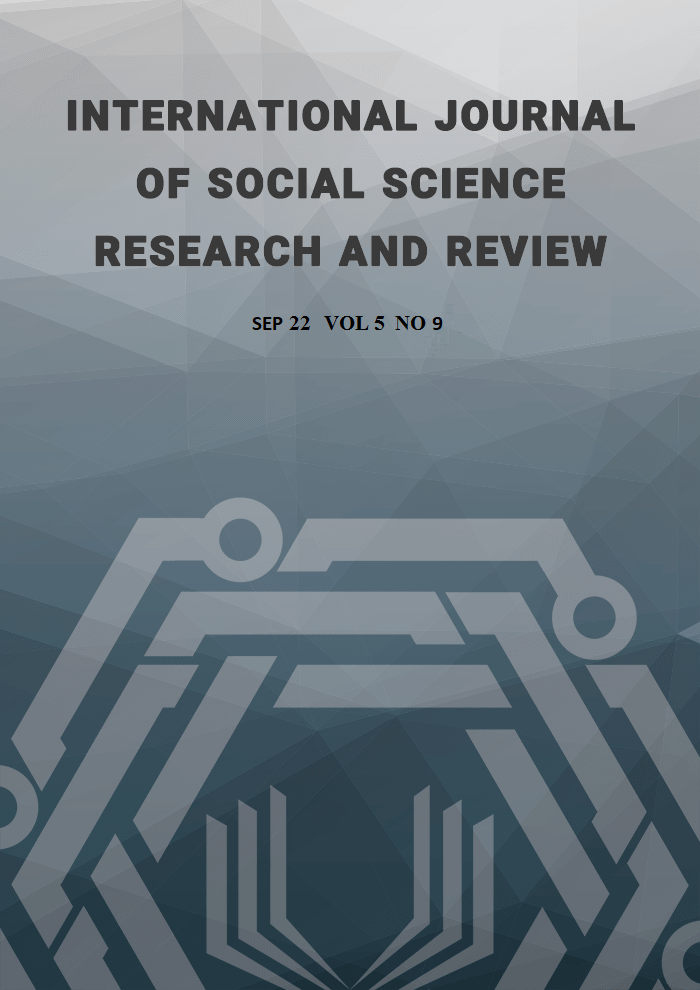 How to Cite
Hariadi, N., Suriansyah, A., & Rawali, S. (2022). Community Empowerment in Implementing the Policy of Kelurahan Fund Allocation in Kelurahan Agung, Tanjung District, Tabalong Regency. International Journal of Social Science Research and Review, 5(9), 341-347. https://doi.org/10.47814/ijssrr.v5i9.449
Copyright (c) 2022 Novi Hariadi, Ahmad Suriansyah, Siswanto Rawali
This work is licensed under a Creative Commons Attribution-NonCommercial-NoDerivatives 4.0 International License.
Copyright for this article is retained by the author(s), with first publication rights granted to the journal. This is an open-access article distributed under the terms and conditions of the Creative Commons Attribution license (https://creativecommons.org/licenses/by-nc-nd/4.0/).