Development of Inquiry Learning Model Based on Information Literature Skills for Total Quality Management Courses
Rinawaty Rinawaty

Department of Education Technology, Universitas Negeri Jakarta, Indonesia

Robinson Situmorang

Department of Education Technology, Universitas Negeri Jakarta, Indonesia

Sukardjo Sukardjo

Department of Education Technology, Universitas Negeri Jakarta, Indonesia
Keywords:
Inquiry Learning; Literature Skills; Management Course
Abstract
This research aims to develop an inquiry learning model based on information literacy skills for the total quality management course. This research uses research and development (R&D)—data collection techniques using questionnaires, interview guidelines, observation. as well as tests and non-test. The data analysis techniques used are (a) data reduction, (b) presenting the data, and (c) drawing conclusions and verifying the subjects of this research are students at the Management and Accounting Study Program, Trianandra College of Economics (STIE) Jakarta. The results of this study indicate that the information literacy-based inquiry learning model developed through research and development has proven to be effective in improving learning outcomes and information literacy skills of students majoring in management at STIE Trianandra Jakarta. This is evidenced by the results of small group trials which show the average student pretest results are smaller than the average post-test results (36.33, < 41.69), with the difference in the value of the two is 5.36. b. The information literacy-based inquiry learning model developed through research and development is feasible to be implemented as a learning model in the TQM course at the STIE Anandra Jakarta management study program. First, the characteristics of the appropriate students are all digital natives, and are already familiar with digital devices, Second, based on the results of small trials and large group trials, both students and lecturers assessed that the learning group materials developed through research and development had good interest in the aspects of attracting attention, relevance, self-confidence, and satisfaction.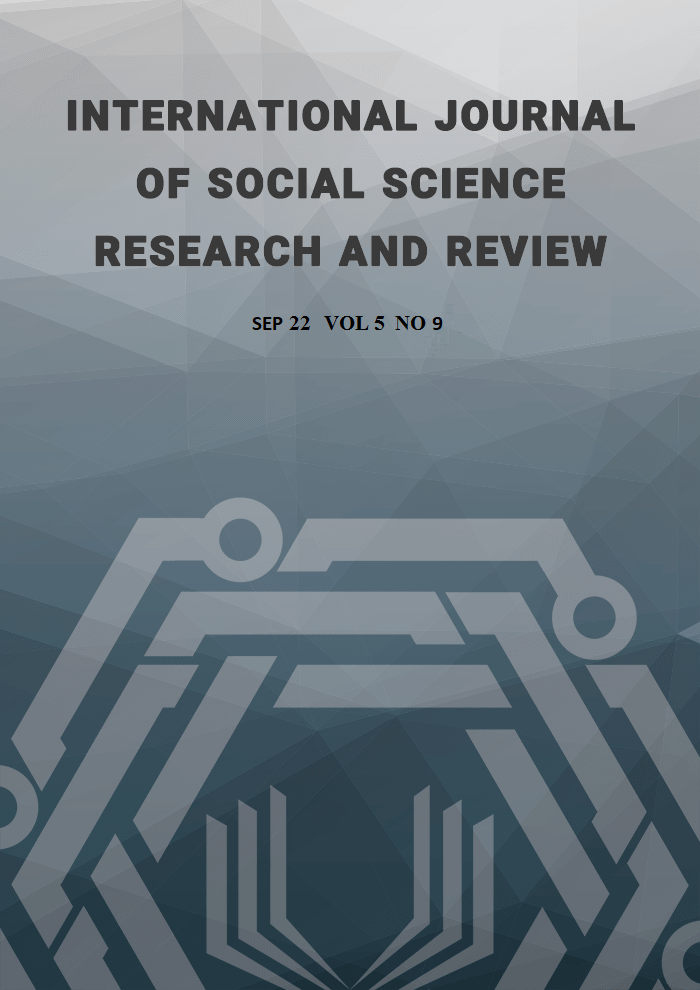 How to Cite
Rinawaty, R., Situmorang, R., & Sukardjo, S. (2022). Development of Inquiry Learning Model Based on Information Literature Skills for Total Quality Management Courses. International Journal of Social Science Research and Review, 5(9), 310-322. https://doi.org/10.47814/ijssrr.v5i9.448
Copyright (c) 2022 Rinawaty Rinawaty, Robinson Situmorang, Sukardjo Sukardjo
This work is licensed under a Creative Commons Attribution-NonCommercial-NoDerivatives 4.0 International License.
Copyright for this article is retained by the author(s), with first publication rights granted to the journal. This is an open-access article distributed under the terms and conditions of the Creative Commons Attribution license (https://creativecommons.org/licenses/by-nc-nd/4.0/).