Tudeh Party and North Oil Score
Tatiana Sokolova

National Research University, Higher School of Economics (HSE), Moscow

Mohammad Rasouli

National Research University, Higher School of Economics (HSE), Moscow
Keywords:
North Oil, Tudeh Party, Soviet Union, Iran, United States
Abstract
The Soviet Union and before that, Russia as one of the most powerful neighbors of Iran in history, despite its abundance of oil resources always looked at Iran's oil resources for specific purposes. In examining the impact of oil on the relations between the two countries of Iran and Russia, it turns out that they were trying to reach the Iranian oil resources in some cases, one in 1299/1921and the other in 1920/1941. At the time of Iran's occupation of the Second World War, the Russians, though at every turn did not succeed in their goals, during the occupation of Iran in September 1941 by the Allies they used all the necessary tools. For example, they used the Tudeh Party, the first and most organized Leftist party in Iran, to achieve its oil targets. At this stage, the Russian Foreign Ministry Deputy Foreign Minister, Sergey Kavtaradze came to Iran and formally requested for a license to exploit North Oil. The Tudeh Party, while previously opposed to any transfer of privilege to foreigners, when the Soviet Union- their spiritual and co-professional supporters came out, by providing the Balance Scheme they granted the southern oil share to the British and the North Sea's privilege to the Soviet Union. Because the American companies were set to exploit the oil scorecard in northern Iran, immediately the Soviet Union entered the scene and the Tudeh party also met with them. This oil demand was rejected by the Iranian parliament and the Iranian government opposed any new privilege because of the prevalence of war conditions in the world. In this context, the efforts of the Tudeh Party to satisfy the Iranian government and parliament in order to agree with the Soviet demand for oil in their own way can be considered.
References
Alawi, Bozorg, Fifty-Three person, Bita, Tehran, 1978.
Aramesh, Ahmad, Memories of Ahmad Aramesh, Nei Publication, Isfahan, 1990.
Bahar, Malek al-Shoara'h, History of Political Parties in Iran, Fourth Edition, Amir Kabir Press, Tehran, 1992
Documents from the North Oil Score, Office of the Presidential Documents and Museum, Print & Publishing Ministry of Culture and Islamic Guidance, Tehran, 2000.
Fateh, Mostafa, Fifty Years of Iranian Oil, Chehreh Public Company, Tehran, 1956.
Farrokh, Seyyed Mehdi, Farrok's Political Memoirs "The History of Fifty-Year-Old Contemporary", Javidan Publications, Tehran, Bita.
Kazemzadeh, Firouz, Russian and English in Iran, translated by Manouchehr Amiri, Second Edition, Tehran, 1992.
Ibrahimian, Iranvand, Iran between two Revolutions, translated by Ahmad Golmohammadi and Mohammad Ebrahim Fattahi, Nei Publication, First Edition, Tehran, 1998.
Jami, N, The past is a future light, Ghognous Publication, Second Edition, Tehran, 1982.
Lancheuski, Georges, Western Soviet Union in Iran, translation of Hura Yavari, Tehran, Avicenna, 1973
Madani, Seyyed Jalaleddin, Contemporary Political History of Iran, First Counsel, Islamic Publishing House, Qom, 1996.
Nazeri, Mohammad Reza, Personal Identification of Political Parties of Iran, Parsayan Publication, First Printing, Qom, 2003.
Pishevari, Seyyed Jaffar, History of the Justice Party, Science, First Edition, Tehran, 1970.
Rafizadeh, Azim, Roots of the Iranian Revolution, Shaniya Publishing, Rasht, 2005.
Ravasanipour, Shapour, Mirza Kuchak Khan's Movement and the First Republican Council in Iran, Bija, Sham, Second Edition, 1989.
Shuadoran, Benjamin, Middle East, Oil and Great Powers, translation by Abdolhossein Sharifian, Franklin Publishing and pocket Books, Tehran, 1973.
Zhouqi, Iraj, Iran and the Great Powers in the Second World War, Pazhang Publishing, Third Edition, Tehran, 1993.
Zargar, Ali Asghar, History of political relations between Iran and Britain during Reza Shah, translation by Kaveh Bayat, Parvin and Moin publications, Tehran, 1993.
Zhouqi, Iraj, Political Economic Issues of Iranian Oil, Pazhang Publishing, Third Edition, Tehran, 1996.
Masoudnia, Hossein, A Review of the Impact of North Oil on Increasing American Influence in Iran (1947-1941), Journal of Foreign Relations, Winter 2008, No. 37, pp. 96 to 119.
Shahedi, Mozaffar, North Oil in the International Competition, Iranian Journal of Contemporary History, No. 7, Autumn, 1998, pp. 84-53.
Bullard Telegraph to Eidon (Foreign Secretary of the United Kingdom), No. 1316 dated December 9, 1944
Documents from the North Oil Score, Office of the Archives of Documents and Museum of the Presidency, Document No. 101
The negotiation process of the National Assembly, No. 1366, 2 December 1944, pp. 1432-1456.
The negotiation process of the National Assembly, No. 1330, 19 October 1944, pp. 1291.
The negotiation process of the National Assembly, No. 1308, 10 August 1944, pp. 809.
Azhir newspaper No. 172, 27 July 1944
Bakhtar newspaper, 26 October 1944
Doust Iran newspaper, (The Soviet Embassy in Tehran), December 13, 1944.
Mardom newspaper, 22 October 1944
People's Monthly, June 15, 1339
Razm newspaper, 8 & 9 November 1944.
Raad Emrouz newspaper, 20 October 1944.
Rahbar newspaper, 4 September 1944.
The People for the Intellectuals newspaper, 10 November 1944.
Zafar newspaper, 27 October 1944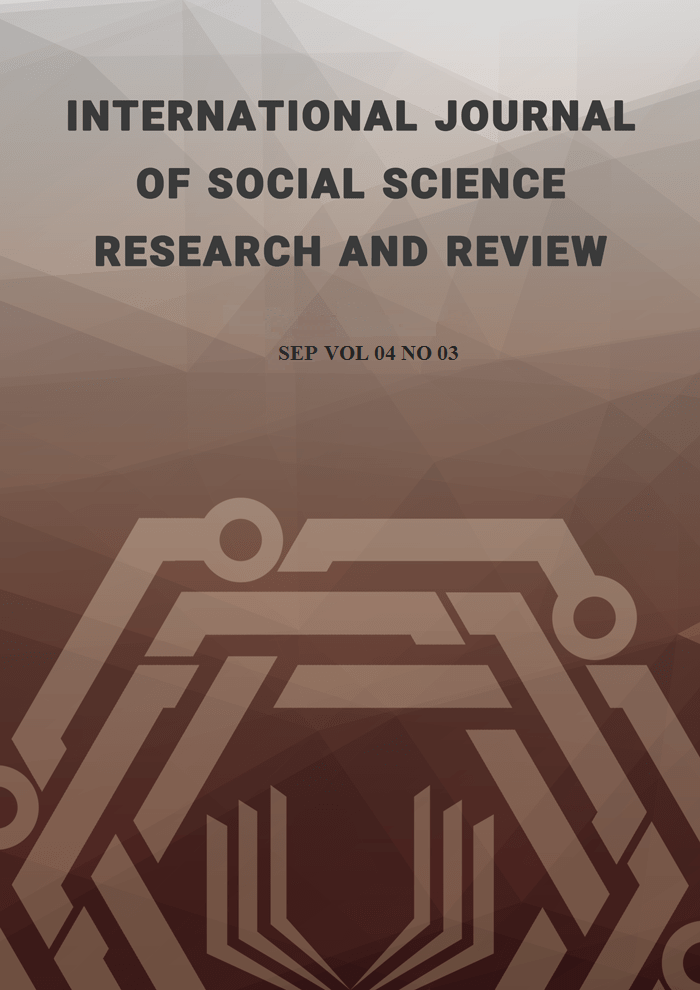 How to Cite
Sokolova, T., & Rasouli, M. (2021). Tudeh Party and North Oil Score. International Journal of Social Science Research and Review, 4(3), 1-17. https://doi.org/10.47814/ijssrr.v4i3.93
Copyright for this article is retained by the author(s), with first publication rights granted to the journal. This is an open-access article distributed under the terms and conditions of the Creative Commons Attribution license (https://creativecommons.org/licenses/by-nc-nd/4.0/).