Analysis of Servqual Repair Using the IPA Method in CN235 Aircraft Maintenance Services by PT Dirgantara Indonesia Maintenance, Repair, and Overhaul
Salsa Ayuning Tias

Defense Industry Study Program, Faculty of Defense Technology, The Republic of Indonesia Defense University, Indonesia

Ade Muhammad

Defense Industry Study Program, Faculty of Defense Technology, The Republic of Indonesia Defense University, Indonesia

Djoko Andreas Navalino

Defense Industry Study Program, Faculty of Defense Technology, The Republic of Indonesia Defense University, Indonesia

Gathut Imam Gunadi

Defense Industry Study Program, Faculty of Defense Technology, The Republic of Indonesia Defense University, Indonesia
Keywords:
Service Quality; GAP Analysis; IPA Analysis; CN235 Aircraft; PT DI
Abstract
The increasing competition in the business world, particularly in the manufacturing and service industries, has prompted business owners to measure their operations from the perspective of their customers through customer quality analysis. The maintenance service performed at PT Dirgantara Indonesia for the CN235 Aircraft of the Indonesian Air Force's 27th Squadron was analyzed using service quality methods such as GAP analysis and IPA analysis. According to the research results of this analysis, PT Dirgantara Indonesia must improve its CN235 aircraft maintenance services' timeliness, flexibility, information and communication disclosure, and payment methods.
References
Alfarisyi, S., & Andesta, D. (2022). Analisis Perbaikan Servqual Menggunakan Metode IPA & CSI di J&T Express Gresik. Jurnal Sains, Teknologi, dan Industri, 19 (2).
Alfatiyah, R. (2018). Analisis Kualitas Jasa Periklanan Dengan Kombinasi Metode Servqual Dan Quality Function Deployment (Qfd) Untuk Meningkatkan Kepuasan Pelanggan. Jurnal Ilm. Tek. dan Manaj. Ind., 1 (1), 1–7.
Amperiawan, G. (2022). Penguasaan Industri Bahan Baku dalam Mendukung Industri Pesawat Terbang oleh PT Dirgantara Indonesia. Bandung: PT Dirgantara Indonesia.
Anastasya, A. & Yuamita, F. (2022). Pengendalian Kualitas Pada Produksi Air Minum Dalam Kemasan Botol 330 ml Menggunakan Metode Failure Mode Effect Analysis (FMEA) di PDAM Tirta Sembada, J. Teknol. dan Manaj. Ind. Terap., 1, 15–21.
Arash, S. (2005). Servqual and Model of Service Quality Gaps: A Framework for Determining and Prioritizing Critical Factors in Delivering Quality Service. Iran: University of Isfahan.
Ariani, F., & Aprilinda, Y. (2018). Aplikasi Berbasis Web Metode Servqual Untuk Mengukur Kepuasan Mahasiswa Terhadap Layanan Laboratorium Komputer. Expert J. Manaj. Sist. Inf. dan Teknol., 8 (2), 56– 60.
Attamimi, Z. and Maryani, A. (2019). Pengukuran Kepuasan Nasabah Melalui Kualitas Pelayanan PT Bni Syariah Kc. Ciputat Dengan Metode Importance Performance Analysis (IPA) & Metode Costumer Statisfaction Index (CSI). Finansia, 2 (2), 201–214.
Chikwendu, D., Ejem, E., & Ezenwa, A. (2012). Evaluation of Service Quality of Nigerian Airline Using Servqual Model. Journal of Hospitality Management and Tourism, 3(6).
Eko, H. (2017). Perbedaan Skala Likert Lima Skala dengan Modifikasi Skala Likert Empat Skala. Jurnal Metodologi Penelitian, 5-6.
Habibah, M. & Kurnia, D. (2019). Pengaruh Service Quality, Food Quality, Dan Perceived Value Terhadap Behavioral Intention Dengan Consumer Satisfaction Sebagai Variabel Intervening Pada Restoran Pongek or Situjuah Di Kota Payakumbuh. J. Manaj. Dan Bisnis Indones., 5 (2), 193–203.
Ichsan, R., & Nasution, L. (2022). Pengaruh Kualitas Pelayanan Dan Harga Terhadap Kepuasan Pelanggan Pada PT. Kurnia Aneka Gemilang Tanjung Morawa, J. Educ. Hum. Soc. Sci., 4 (3), 1281–1288.
Lovelock, C. (2004). Whither Services Marketing? In Search of a New Paradigm and Fresh Perspective. Journal of Service Research, 7(1).
Lubis, F. (2019). Analisis Kepuasan Pelanggan dengan Metode Servqual dan Pendekatan Structural Equation Modelling (SEM) pada Perusahaan Jasa Pengiriman Barang di Wilayah Kota Pekanbaru. ejournal.uin-suska.ac.id, 16 (2), 25–31.
Nurhaliza, S., Sujana, I., & Anggela, P. (2018). Pengaruh Kualitas pelayanan dan Ketepatan Waktu Terhadap Kepuasan Pelanggan JNE Cabang Ketapang. Universitas Tanjung Pura.
Parasuraman, A., Zeithaml, A., & Berry, L., (1985). A Conceptual Model of Service Quality and Its Implications for Future Research. Journal of Marketing, 49 (4).
Restiani, Y. (2016). Loyalitas Merek Sebagai Dampak Dari Kepuasan Konsumen, J. Islam. Econ. Business., 1 (1), 1–13.
Satria, S. (2019). Analisis Sistem Informasi Mengukur Kepuasan Pelayanan Pelanggan Dengan Metode Servqual, J. KILAT, 8 (1), 52–64.
Sugiyono. (2012). Memahami Penelitian Kualitatif. Bandung: ALFABETA.
Wicaksono, A., & Yuamita, F. (2022). Pengendalian Kualitas Produksi Sarden Mengunakan Metode Failure Mode and Effect Analysis (FMEA) Untuk Meminimumkan Cacat Kaleng Di PT. Maya Food Industries. J. Teknol. dan Manaj. Ind. Terap., 1, 1–6.
Wisnu, D., & Putra, D. (2021). Analisis Layanan Konsumen Menggunakan Metode Service Quality (SERVQUAL) Dan Fuzzy Untuk Meningkatkan Kualitas Layanan. Senastitan, (2), 78–85.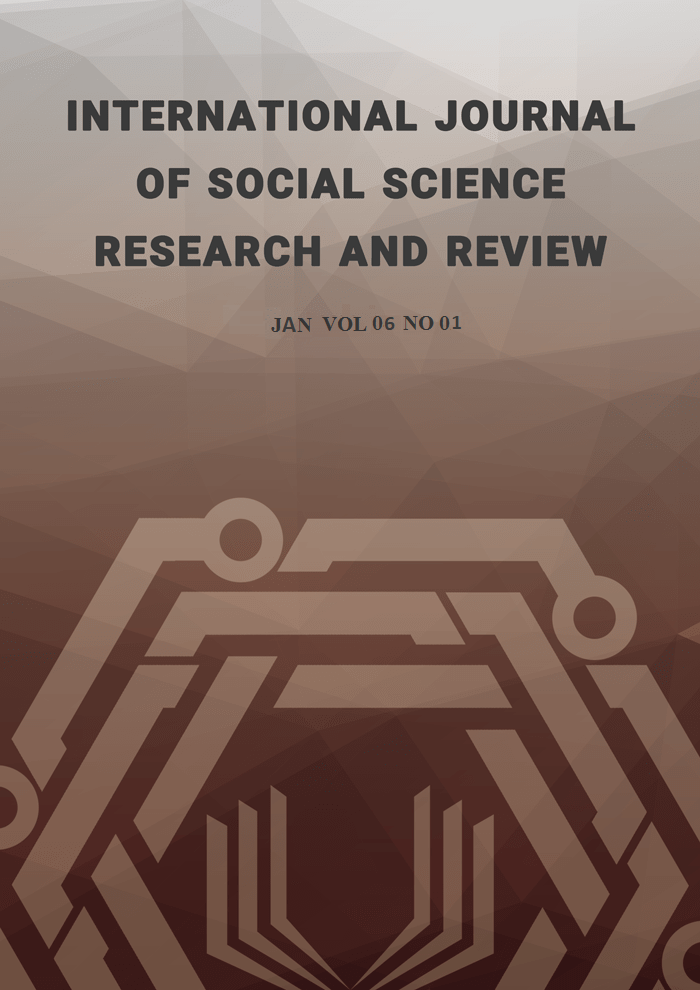 How to Cite
Tias, S. A., Muhammad, A., Navalino, D. A., & Gunadi, G. I. (2023). Analysis of Servqual Repair Using the IPA Method in CN235 Aircraft Maintenance Services by PT Dirgantara Indonesia Maintenance, Repair, and Overhaul. International Journal of Social Science Research and Review, 6(1), 354-362. https://doi.org/10.47814/ijssrr.v6i1.927
This work is licensed under a Creative Commons Attribution-NonCommercial-NoDerivatives 4.0 International License.
Copyright for this article is retained by the author(s), with first publication rights granted to the journal. This is an open-access article distributed under the terms and conditions of the Creative Commons Attribution license (https://creativecommons.org/licenses/by-nc-nd/4.0/).