Application of Radar Absorption Structures to Military Base Infrastructure to Maintain the Security of Strategic Areas of the State
Virgin Kristina Ayu

Defense Industry Study Program, Faculty of Defense Technology, Defense University of the Republic of Indonesia

Timbul Siahaan

Defense Industry Study Program, Faculty of Defense Technology, Defense University of the Republic of Indonesia

IB Putra Jandhana

Defense Industry Study Program, Faculty of Defense Technology, Defense University of the Republic of Indonesia

Gathut Imam Gunadi

Defense Industry Study Program, Faculty of Defense Technology, Defense University of the Republic of Indonesia
Keywords:
Structure; Radar Absorbing Material (RAM); Military Bases
Abstract
In a country, the presence of the military is the main function in maintaining the security and defense of the region. So that the security of military bases and the comfort of the work environment are important factors in supporting the performance of the military in carrying out their duties. With the development of technology and the use of Google Earth, it can become a threat, indicating the easy reach of the Google Earth satellite radar in identifying the condition of Indonesian military bases that are visible to the Google Earth satellite. This condition is certainly one of Indonesia's security threats to enemies where these military areas contain everything about the main components in carrying out military tasks. For this reason, regional security and secrecy need to be handled so that enemies who threaten national defense are not easily detected. This research is descriptive-narrative in nature, using positivist and theoretical methods as a research framework based on qualitative data for measurement and discussion, also cross-sectional in nature. By applying the design thinking approach as an innovative concept formulation using anti-radar materials. With the use of Radar Absorbing Material (RAM) from GF/PPS laminated composite material that has been given a layer of nano-structured paint placed on the infrastructure structure of the country's military base, it is an innovation in efforts to disguise the country's strategic areas from the use of the Google Earth radar.
References
Dewi, S. K., Haryanto, K. E., & De Yong, S. (2018). "Identification of the Application of Design Thinking in Learning Office Interior Design Design." National Seminar on Art and Design: "Scientific Convergence of Art and Design Era 4.0", 33-38.
Folgueras, L. D. C., Alves, M. A., & Rezende, M. C. (2014). "Evaluation of a nanostructured microwave absorbent coating applied to a glass fiber/polyphenylene sulfide laminated composite." Materials Research, 17, 197-202.
Mueller-Roterberg, C. (2018). "Handbook of Design Thinking." Independently published.
Pressman, A. (2019). Design Thinking: "A Guide to Creative Problem Solving for Everyone." New York: Routledge.
Maestro Student Journalism Team, (2010) "What is Google Earth."
Gravitime.Net. Science.Technology.Art, (2017) Metamaterials Technology.
Hanif, Richma Y., Rukmi, Hendang S., & Susanty, Susy. 2015. Quality Improvement of Luxury Palace Products at PT. X Using the Failure Mode and Effect Analysis (FMEA) and Fault Tree Analysis (FTA) methods. Integra Design. 137-147.
Hari Purwanto, S. H. Intelligence and Democratic Dynamics in Indonesia. Jakad Media Publishing.
Indonesia. 2017. Government Regulation of the Republic of Indonesia PP No. 13 of 2017 concerning National Spatial Plans. Jakarta.
https://iaeeta.org/2017/09/22/mengenal-radar/. 2017. Retrieved 3 January 2023.
Sulistiyo, H., Farhan, M. F., Soraya, N. A., & Gunadi, G. I. (2022). Anti-Radar Coating Material for Disguising Strategic Areas and Military Support Facilities (TNI Headquarters, Fighter Aircraft Hangars, Tank Hangars and Ammunition Depots). Jurnal Kewarganegaraan, 6(4), 6642-6649.
Tarana, Yana. (2019). Electromagnetic Wave Absorbing Material Radar Frequency Range. Indonesian Journal of Ceramics and Glass Vol. 28 No. 1.
Usvanda, L.N., Zainuri, M. (2016). Synthesis and Characterization of BaM/PANi Based Radar Absorbing Material (RAM) Coatings in the X-Band Wave Range with Thickness Variations. Journal of Science and Arts ITS. Vol. 5. No. 2.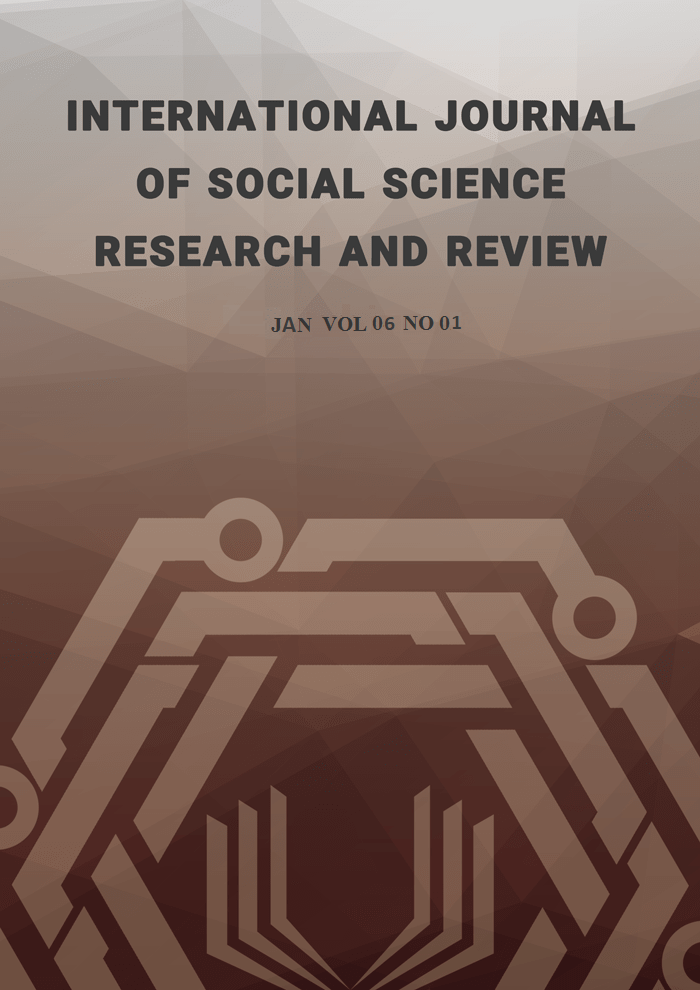 How to Cite
Ayu, V. K., Siahaan, T., Jandhana, I. P., & Gunadi, G. I. (2023). Application of Radar Absorption Structures to Military Base Infrastructure to Maintain the Security of Strategic Areas of the State. International Journal of Social Science Research and Review, 6(1), 335-342. https://doi.org/10.47814/ijssrr.v6i1.921
This work is licensed under a Creative Commons Attribution-NonCommercial-NoDerivatives 4.0 International License.
Copyright for this article is retained by the author(s), with first publication rights granted to the journal. This is an open-access article distributed under the terms and conditions of the Creative Commons Attribution license (https://creativecommons.org/licenses/by-nc-nd/4.0/).