The Effectiveness of Maritime Surveillance to Handling Drug Smuggling by Sea in Banten Province
Aini Nahdlia Puspita

Maritime Security Study Program, Faculty of National Security, Defense University of the Republic of Indonesia, Indonesia

Surya Wiranto

Maritime Security Study Program, Faculty of National Security, Defense University of the Republic of Indonesia, Indonesia

Rudiyanto Rudiyanto

Maritime Security Study Program, Faculty of National Security, Defense University of the Republic of Indonesia, Indonesia

Pujo Widodo

Maritime Security Study Program, Faculty of National Security, Defense University of the Republic of Indonesia, Indonesia

Herlina Juni Risma Saragih

Maritime Security Study Program, Faculty of National Security, Defense University of the Republic of Indonesia, Indonesia
Keywords:
Threats, Maritime Security, Drug Smuggling by Sea, Banten
Abstract
Banten Province is one of the provinces in Indonesia which is vulnerable to drug smuggling. Banten is included in a drug-prone area because this province has coastal areas, seafront or beaches bordering the sea which are used as drug smuggling routes by sea. Because of this, research is needed to determine the potential threats about drug smuggling that exist in Banten. This research is included in the type of qualitative descriptive research. The data collection techniques used in this research were interviews, observation, and documentation. In this study, the validity of the data was checked using a triangulation technique. Furthermore, the analysis technique used was the analysis interactive model according to Miles, et al. (2014), namely condensation, data display, and conclusions drawing/verifying. This research discusses about maritime security threats related to drug smuggling in Banten Province, which contains about the factors that cause drug smuggling, the modus of drug smuggling that occurs in Banten, drug smuggling networks in Banten, and cases of drug smuggling in Banten.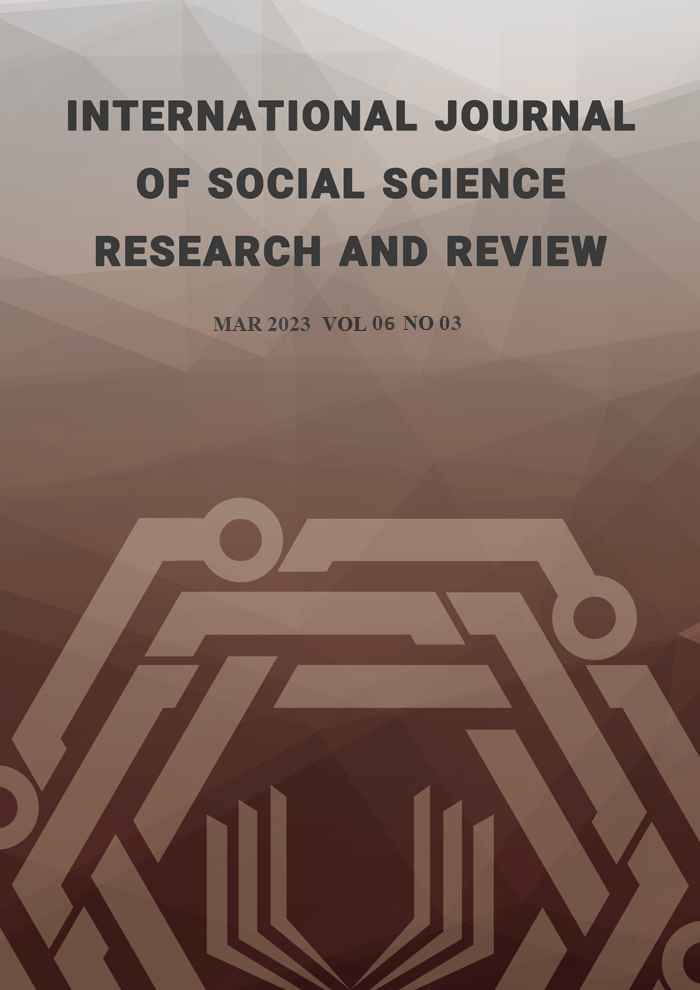 How to Cite
Puspita, A., Wiranto, S., Rudiyanto, R., Widodo, P., & Saragih, H. J. R. (2023). The Effectiveness of Maritime Surveillance to Handling Drug Smuggling by Sea in Banten Province. International Journal of Social Science Research and Review, 6(3), 52-63. https://doi.org/10.47814/ijssrr.v6i3.913
Copyright (c) 2023 Aini Nahdlia Puspita, Surya Wiranto, Rudiyanto Rudiyanto, Pujo Widodo, Herlina Juni Risma Saragih
This work is licensed under a Creative Commons Attribution-NonCommercial-NoDerivatives 4.0 International License.
Copyright for this article is retained by the author(s), with first publication rights granted to the journal. This is an open-access article distributed under the terms and conditions of the Creative Commons Attribution license (https://creativecommons.org/licenses/by-nc-nd/4.0/).