Village Governance through Spirit of Dynamic Governance in Village Government, Indonesia
Andi Antono

Universitas Jenderal Soedirman, Indonesia

Ngalimun Ngalimun

Universitas Jenderal Soedirman, Indonesia

Guntur Gunarto

Universitas Jenderal Soedirman, Indonesia

Hikmah Nuraini

Universitas Jenderal Soedirman, Indonesia

Endang Dwi Sulistyoningsih

Universitas Jenderal Soedirman, Indonesia

Slamet Rosyadi

Universitas Jenderal Soedirman, Indonesia
Keywords:
Dynamic Governance; Rural Development; Village Government
Abstract
Dynamic governance results from capacity building to carry out development activities and adaptive policies to produce effective policies. The application of dynamic governance in village government involves three instruments of dynamic thinking: thinking ahead, thinking again, and thinking across, with the aim that villages can be adaptive and be able to institutionalize cultural values to spread a spirit of innovation to support prosperous development activities. This research was conducted by interactive qualitative analysis, starting with data collection, data condensation, data display, and drawing conclusions. The informants in this research are village government heads, stakeholders, and community leaders. Snowball sampling was used to collect informants while allowing them to express themselves freely. The results of the study show that by thinking ahead, the stakeholders build a mutually agreed-upon vision and mission and act progressively to build a modern village. In the pattern of "rethinking," stakeholders take advantage of village institutional meetings to review it repeatedly to improve work plans toward productive activities from their natural resources. Meanwhile, as a sustainable social welfare pendulum, stakeholders build social networks with outsiders to seek other resources such as financial assistance and expertise. This study adds to extended knowledge of governance practices at a local level in relation to rural development programs implementation in Indonesia.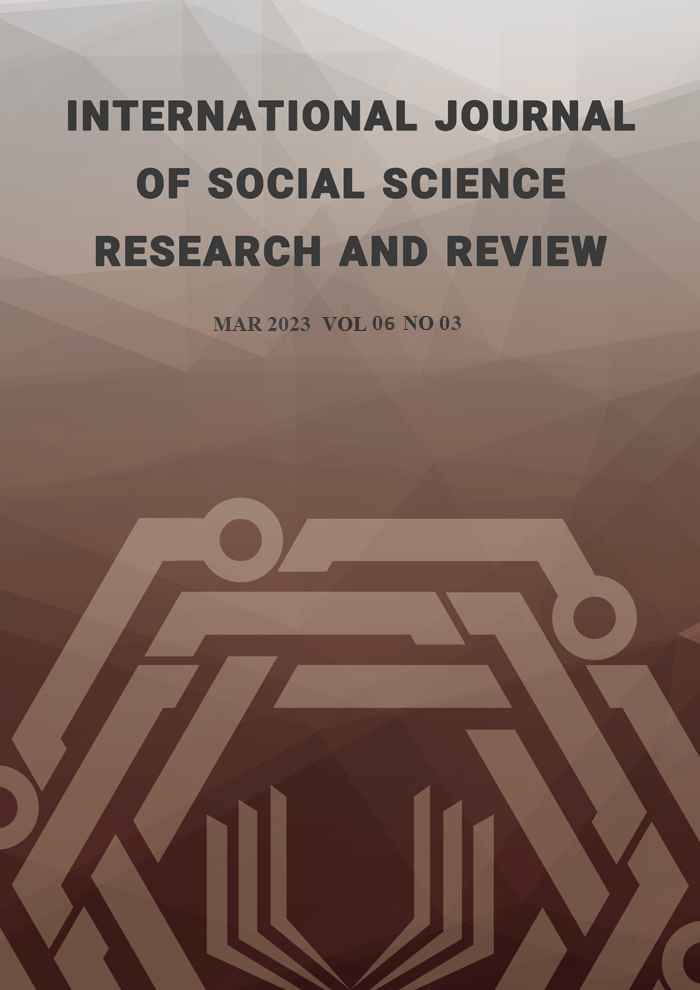 How to Cite
Antono, A., Ngalimun, N., Gunarto, G., Nuraini, H., Sulistyoningsih, E., & Rosyadi, S. (2023). Village Governance through Spirit of Dynamic Governance in Village Government, Indonesia. International Journal of Social Science Research and Review, 6(3), 37-44. https://doi.org/10.47814/ijssrr.v6i3.910
Copyright (c) 2023 Andi Antono, Ngalimun Ngalimun, Guntur Gunarto, Hikmah Nuraini, Endang Dwi Sulistyoningsih, Slamet Rosyadi
This work is licensed under a Creative Commons Attribution-NonCommercial-NoDerivatives 4.0 International License.
Copyright for this article is retained by the author(s), with first publication rights granted to the journal. This is an open-access article distributed under the terms and conditions of the Creative Commons Attribution license (https://creativecommons.org/licenses/by-nc-nd/4.0/).