The Role of the Police in the Settlement of Foreign Case in Surakarta
Marisa Kurnianingsih

Faculty of Law, Muhammadyah University, Surakarta, Indonesia

Kevin Ardya Primatama

Faculty of Law, Muhammadyah University, Surakarta, Indonesia
Keywords:
Adultery; Complaint Crime; Law Enforcement; Investigation; Police; Foreign; Case; Surakarta
Abstract
Adultery is a social problem that is often encountered in today's modern life. In positive law in Indonesia, adultery is a complaint offense where Criminal punishment can only be imposed on subjects who commit adultery while married. The problems brought by the act of adultery are not only a matter of morality, but cause many other problems as well as the losses incurred both to the victim, society and even to the perpetrator of adultery. However, the Criminal Code places sanctions on adultery offenses with very light weight. This legal research explains the role of the police as an instrument of law enforcement in resolving adultery cases based on laws and regulations.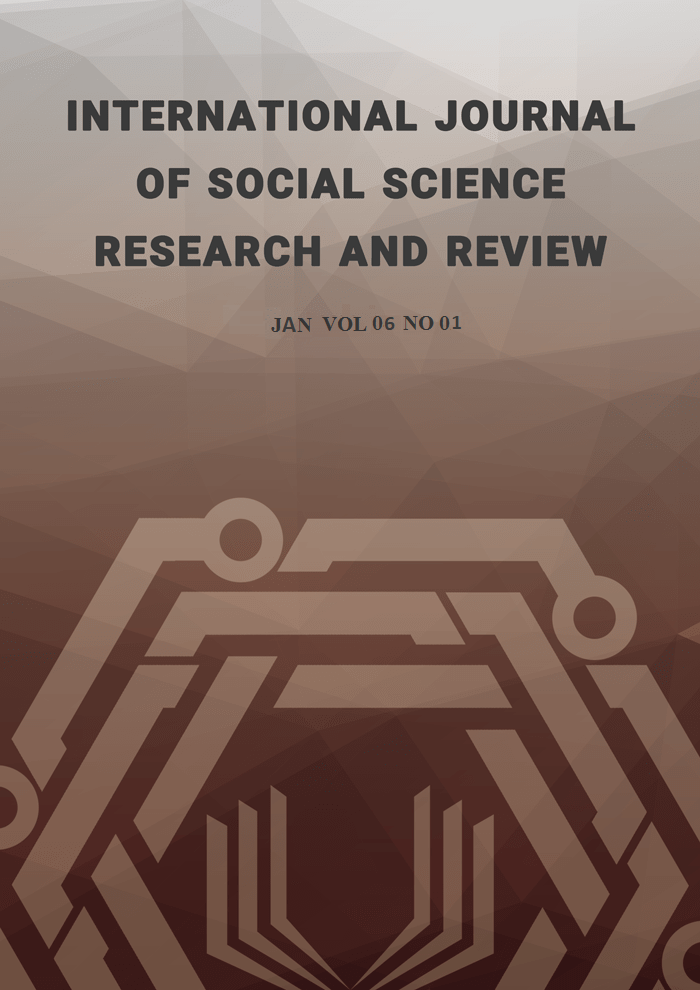 How to Cite
Kurnianingsih, M., & Primatama, K. (2023). The Role of the Police in the Settlement of Foreign Case in Surakarta. International Journal of Social Science Research and Review, 6(1), 343-353. https://doi.org/10.47814/ijssrr.v6i1.900
Copyright (c) 2023 Marisa Kurnianingsih, Kevin Ardya Primatama
This work is licensed under a Creative Commons Attribution-NonCommercial-NoDerivatives 4.0 International License.
Copyright for this article is retained by the author(s), with first publication rights granted to the journal. This is an open-access article distributed under the terms and conditions of the Creative Commons Attribution license (https://creativecommons.org/licenses/by-nc-nd/4.0/).