The Impact of Covid-19 Public Health Policies on Persons with Disability and their Caregivers in Malta
Andrew Camilleri

lecturer at the Faculty for Social Wellbeing within the University of Malta

Samantha Pace Gasan

Commissioner for Persons with Disabilities, within the Commission for the Rights of Persons with Disabilities

Andrew Azzopardi

Dean of the Faculty for Social Wellbeing at the University of Malta
Keywords:
Covid-19, Public Health Policies, Disability, Caregivers, Malta
Abstract
On March 11, 2020, the World Health Organisation (WHO) declared a global health pandemic, due to the spread of a novel coronavirus, later named "Covid-19". The spread of Covid-19 led to social isolation, distancing and a number of restrictive measures in Malta.  The aim of this paper is to analyse the impact of Covid-19 and the subsequent restrictive measures on persons with disability and their caregivers and families in Malta. Using thematic analysis, the study found that a variety of impacts ranging from a sense of isolation, lack of essential services being provided, additional difficulties encountered at the place of work and education and measures that were not sufficiently tailored for persons with disability issued by public health authorities. Underlying the additional difficulties brought about by Covid-19, structural difficulties to access essential services as well as ignorance from policy makers and politicians and the added "vulnerable-ization" of persons with disabilities were found to be highly impacting factors that pervade the experience of persons with disabilities and their caregivers.
References
Armitage, R., & Nellums, L. B. (2020). The COVID-19 response must be disability inclusive. The Lancet Public Health, 5(5), e257. https://doi.org/10.1016/S2468-2667(20)30076-1
Embregts, P. J. C. M., Bogaard, K. J. H. M. van den, Frielink, N., Voermans, M. A. C., Thalen, M., & Jahoda, A. (2020). A thematic analysis into the experiences of people with a mild intellectual disability during the COVID-19 lockdown period. International Journal of Developmental Disabilities, 0(0), 1–5. https://doi.org/10.1080/20473869.2020.1827214
Umucu, E., & Lee, B. (20200514). Examining the impact of COVID-19 on stress and coping strategies in individuals with disabilities and chronic conditions. Rehabilitation Psychology, 65(3), 193. https://doi.org/10.1037/rep0000328
Braun, V. and Clarke, V. 2006. Using thematic analysis in psychology. Qualitative Research in Psychology, 3, 77–101.
Goodley, D., & Runswick-Cole, K. (2016). Becoming dishuman: thinking about the human through dis/ability. Discourse: Studies in the Cultural Politics of Education, 37(1), 1-15. Doi: 10.1080/01596306.2014.930021
Gahatraj, K. (2020). Covid-19 pandemic and its impact on persons with disabilities in Nepal. iHuman. http://ihuman.group.shef.ac.uk/Covid-19-pandemic-in-nepal/
World Health Organisation. (2020). Events as they happen. WHO. https://www.who.int/emergencies/diseases/novel-coronavirus-2019/events-as-they-happen
Ministry of Health. (2021). Covid-19 Infographics. Retrieved on February 11, 2021 from https://deputyprimeminister.gov.mt/en/health-promotion/Covid-19/Pages/Covid-19-infographics.aspx
Malta Enterprise. (2020). Regeneration Initiatives. Retrieved June 19, 2020 from https://Covid19.maltaenterprise.com/regeneration-initiatives/
iHuman. (2020). Disability and Covid-19: the global impacts. iHuman. http://ihuman.group.shef.ac.uk/global-impacts-of-Covid/
Grech, S. (2020). Covid-19: a simplified view from Guatemala. iHuman. http://ihuman.group.shef.ac.uk/a-view-from-rural-guatemala/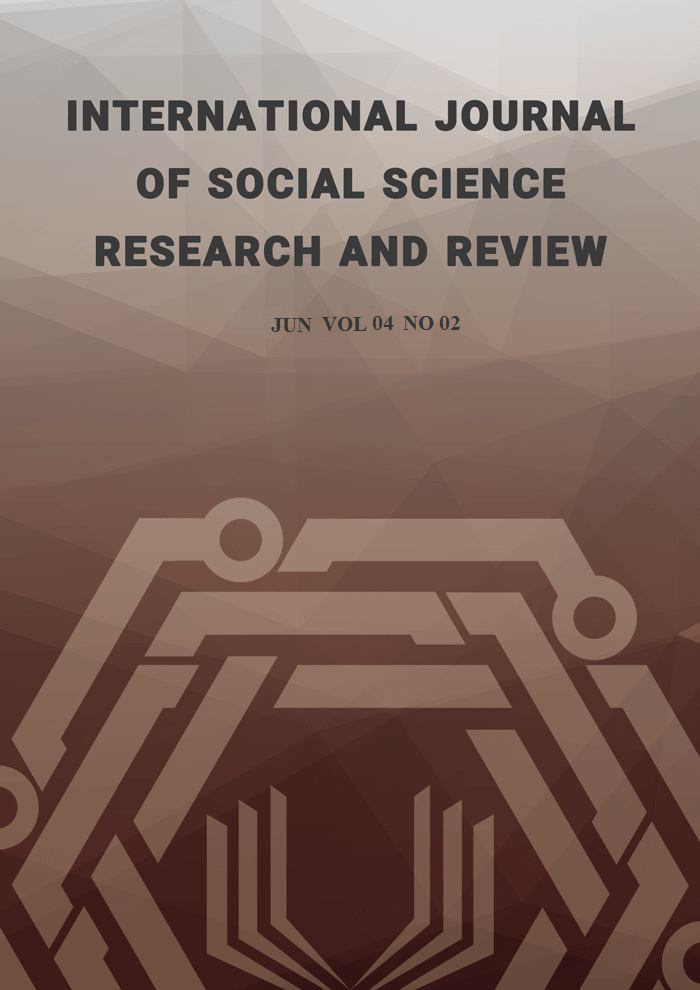 How to Cite
Camilleri, A., Gasan, S., & Azzopardi, A. (2021). The Impact of Covid-19 Public Health Policies on Persons with Disability and their Caregivers in Malta. International Journal of Social Science Research and Review, 4(2), 25-37. https://doi.org/10.47814/ijssrr.v4i2.88
This work is licensed under a Creative Commons Attribution-NonCommercial-NoDerivatives 4.0 International License.
Copyright for this article is retained by the author(s), with first publication rights granted to the journal. This is an open-access article distributed under the terms and conditions of the Creative Commons Attribution license (https://creativecommons.org/licenses/by-nc-nd/4.0/).