The Role of Matyakub Kushjanov in Uzbek Literal Studies
Shukurova G.H.

PhD, Journalism and Mass Communications University of Uzbekistan
Keywords:
Review; Publicity; Character; Plot; Composition; Conflict; Language; Style;Method and Skills
Abstract
The present article covers creativity and analytical skills of one of the brightest representatives of Uzbek literal studies and critics M. Kushjanov. A writer separately studies issues of character, plot, composition and conflict in his works. Main genres of M. Kushjanov – review, articles, supervisions, interviews, sketches, essays, previews, letters, monographs among which a main place is given to articles, sketches and essays.
References
1. O'zbek adabiy tanqidi tarixi (History of Uzbek literary criticism). Tashkent. Publisher: "Тafakkur qanoti", 2012.
2. Pushkin А.S. Selected works. – Т., 1982.
3. Kushjonov М. "Diydor". "Sharq", НМАK. – Т., 2004.
4. Nazarov B.Sabrgul."Uzbekiston adabiyoti va san'ati"(Literature and arts of Uzbekistan),August19, 2005.
5. Qushjonov М. "Аrmon", "Sharq" НМАК. – Т., 2007.
6. Журбина Е.В. Теория и практика художественно–публицистических жанров. – М.: Мысль, 1969. – c. 399.
7. Черепахов М.С. Таинство мастерства публициста. – М.: Мысль, 1984. – c. 150.
8. Учёнова В.В. У истоков публицистики. – М.: МГУ, 1989. – c. 214.
9. Кайда Л.Г. Композиционная поэтика публицистики. –М.: Наука, 2006. – c. 144.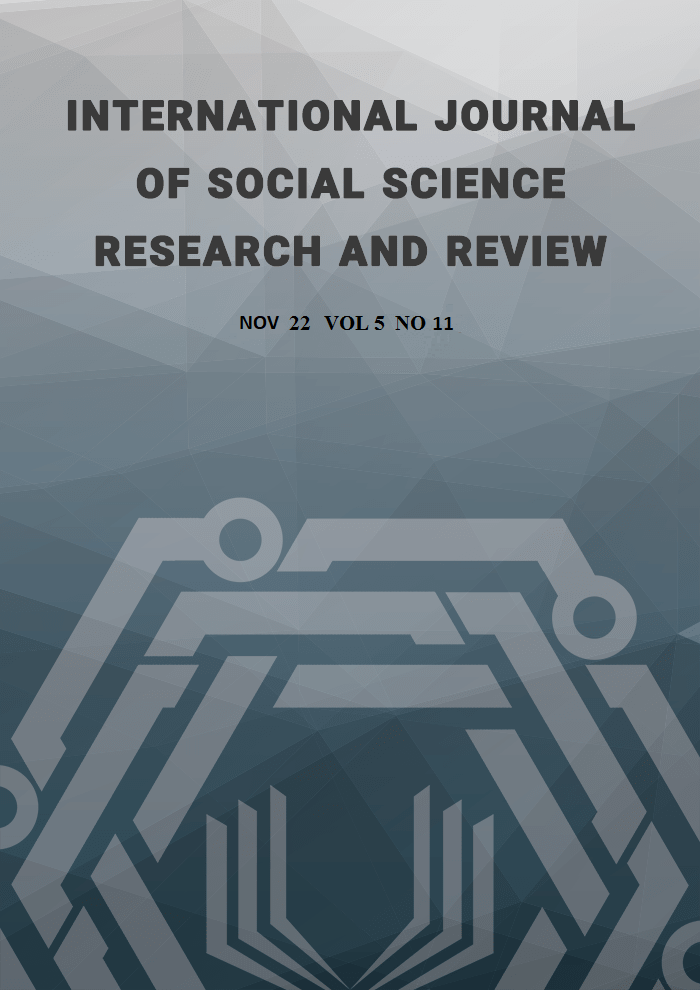 How to Cite
G.H., S. (2022). The Role of Matyakub Kushjanov in Uzbek Literal Studies. International Journal of Social Science Research and Review, 5(11), 464-468. https://doi.org/10.47814/ijssrr.v5i11.790
This work is licensed under a Creative Commons Attribution-NonCommercial-NoDerivatives 4.0 International License.
Copyright for this article is retained by the author(s), with first publication rights granted to the journal. This is an open-access article distributed under the terms and conditions of the Creative Commons Attribution license (https://creativecommons.org/licenses/by-nc-nd/4.0/).