The Concept of Restorative Justice and Transformative Justice in the Indonesian Criminal Justice System
Gusti Muhammad Andre

Master of Law Study Program, Faculty of Law, Diponegoro University, Indonesia

Umi Rozah

Master of Law Study Program, Faculty of Law, Diponegoro University, Indonesia
Keywords:
Restorative Justice; Transformative Justice; Criminal Justice System
Abstract
The concept of restoring justice and transforming justice in the Indonesian justice system is, of course, still a new one. Just as the new concept of restorative justice is applied to the child's justice system in the form of a diversion. Whereas in modern systems it is no longer the concept of justice used in law as retribution, but it is restorative justice. However, restorative justice has not been able to address the problem of criminal law. Because restorative justice is focused solely on the perpetrator, the victim and the parties involved, without regard to outside the law of political, social and cultural sides. Therefore, the concept of transformative justice is rebuked capable of being a complementary concept of restorative justice. The transformative concept is a corruption of justice's restorative concept.
References
Amdani, Y. (2016). Konsep Restorative Justice dalam penyelesaian perkara tindak pidana pencurian oleh anak berbasis hukum islam dan adat Aceh. AL-'ADALAH, 13(1), 81-76.
Arief, Barda Nawawi. (2012): Reformasi Sistem Peradilan (Sistem Penegakan Hukum) di Indonesia, Universitas Diponegoro, Semarang.
Bambang Waluyo (2020): Penyelesaian Perkara Pidana: Penerapan Keadilan Restoratif dan Transformatif, Sinar Grafika, Jakarta.
Candra, S. (2014). Politik Hukum Pengadopsian Restorative Justice Dalam Pembaharuan Hukum Pidana. Fiat Justisia Jurnal Ilmu Hukum, 8(2), 255-277.
Disemadi, H. S., & Jaya, N. S. P. (2021). Reformasi Sistem Peradilan Pidana Indonesia Berwawasan Pancasila. KERTHA WICAKSANA, 15(1), 1-10.
Eddy O.S Hiariej (2016): Prinsip-Prinsip Hukum Pidana, Cahaya Atma Pustaka, Yogyakarta.
Hambali, A. R. (2019). Penerapan diversi terhadap anak yang berhadapan dengan hukum dalam sistem peradilan pidana. Jurnal Ilmiah Kebijakan Hukum, 13(1), 15-30.
Junaidi, M. (2020). Tindak Pidana Pemilu dan Pilkada oleh Sentra Penegakan Hukum Terpadu. Jurnal Ius Constituendum, 5(2), 220-234.
Lawrence M. Friedman (1987): The Legal System: a Social Science Perspective, New York: Russel Sage Foundation.
Lesmana, C. T. (2019). Mediasi Penal Sebagai Alternatif Penyelesaian Perkara Pidana Dalam Perspektif Pembaharuan Sistem Peradilan Pidana Indonesia. Jurnal Rechten: Riset Hukum dan Hak Asasi Manusia, 1, 1-23.
Maskur, M. A. (2016). Potret Buram Positivisme Hukum: Sebuah Telaah Terhadap Kasus-Kasus Kecil yang Menciderai Rasa Keadilan Masyarakat. Humani (Hukum dan Masyarakat Madani), 6(1), 41-57.
Muhammad Rusli 2019, PEMBAHARUAN HUKUM PIDANA INDONESIA, UII Pres, Yogyakarta.
Murdoko, M. (2017). Disparitas Penegakan Hukum Di Indonesia (Analisis Kritis Kasus Nenek Minah Dalam Perspektif Hukum Progresif). Perspektif Hukum, 16(2), 221-230.
Pradityo, R. (2016). Restorative Justice dalam Sistem Peradilan Pidana Anak. Jurnal Hukum dan Peradilan, 5(3), 319-330.
Setyorini, E. H., & Utomo, P. (2020). Konsep Keadilan Restoratif Bagi Anak Yang Berkonflik Dengan Hukum Dalam Sistem Peradilan Pidana Anak. Jurnal Ilmu Hukum, 16(2), 149-159.
Setyowati, D. (2020). Memahami Konsep Restorative Justice sebagai Upaya Sistem Peradilan Pidana Menggapai Keadilan. Pandecta Research Law Journal, 15(1), 121-141.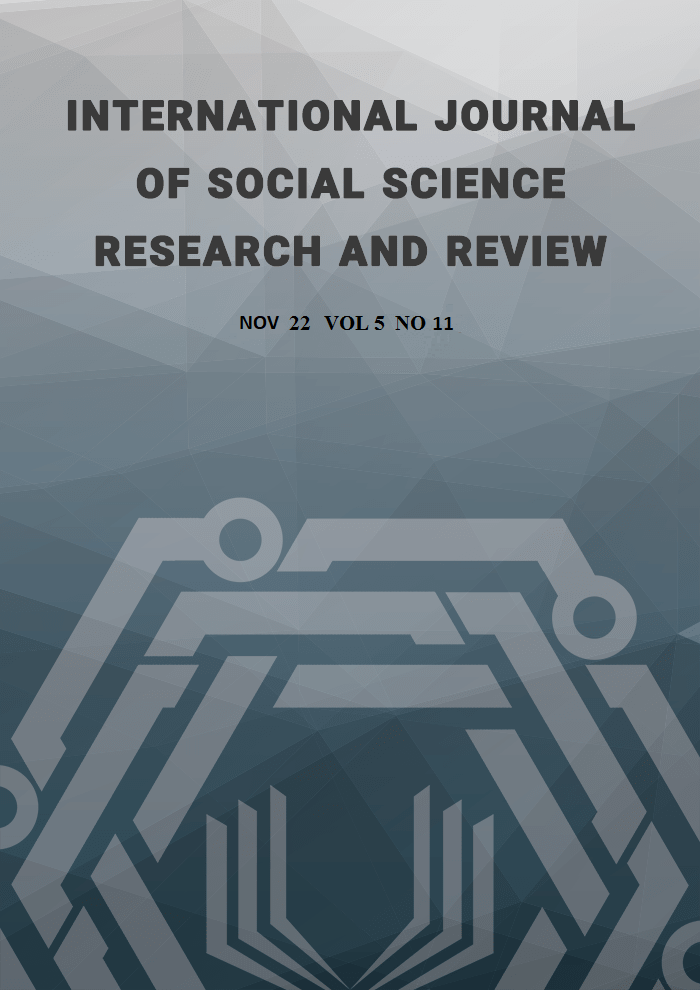 How to Cite
Andre, G. M., & Rozah, U. (2022). The Concept of Restorative Justice and Transformative Justice in the Indonesian Criminal Justice System. International Journal of Social Science Research and Review, 5(11), 343-351. https://doi.org/10.47814/ijssrr.v5i11.771
This work is licensed under a Creative Commons Attribution-NonCommercial-NoDerivatives 4.0 International License.
Copyright for this article is retained by the author(s), with first publication rights granted to the journal. This is an open-access article distributed under the terms and conditions of the Creative Commons Attribution license (https://creativecommons.org/licenses/by-nc-nd/4.0/).