Necessity of Regulation Governing the Establishment of Sharia-Based Cooperative Insurance Agency in Case of Bankruptcy
Serlly Ferawati Kurnia Septi

Universitas Brawijaya, Indonesia

Sukarmi Sukarmi

Universitas Brawijaya, Indonesia

Reka Dewantara

Universitas Brawijaya, Indonesia
Keywords:
Deposit Insurance Agency; Sharia Cooperative; Bankruptcy; Indonesia
Abstract
The data of the Ministry of Cooperative and Micro, Small, and Medium Enterprises (MSMEs) on 31 December 2021 reported that there were 27,100,372 cooperatives, with active cooperatives accounting for 127,846 and inactive ones representing 47,115. Inactive cooperatives leave implications on the members as the creditors in terms of bankruptcy in cashing money of the members of cooperatives. This research aims to study the regulation concerning a deposit insurance agency for sharia-based cooperatives and the concepts of a deposit insurance agency for sharia cooperatives not specifically outlined in law Number 25 of 1992 concerning Cooperatives. The establishment of a deposit insurance agency guaranteeing the existence of sharia cooperatives is inevitable, and the establishment of this insurance organization is deemed urgent, which takes into account the revision of laws concerning cooperatives by assigning a deposit insurance agency to guarantee cooperatives.
References
Arie S Hutagalung. Condominium dan Permasalahanya, Badan Penerbit Fakultas Hukum Universitas Indonesia, Jakarta:1998.
Agustia Tuti. Kusnadi Nunung.Harianto."Studi Empiris Perilaku Usaha Koperasi: Kasus Koperasi di Dataran Tinggi Gayo Provinsi Aceh" Jurnal Manajemen & Agribisnis Vol. 14 No. ,1 Maret 2017.
Nur S Buchori.Koperasi Syariah Teori dan Praktok Tangerang Selatan: Pustaka Aufa Media, 2012.
Article 33 of the 1945 Constitution of Republic of Indonesia.
Kementerian Koperasi dan UKM Republik Indonesia, Rekapitulasi Data Koperasi Per 31 Desember, ( Jakarta: Kemenkopukm 25 Januari 2022), Artikel diakses pada 12 januari 2022 dari Kementerian Koperasi dan Usaha Kecil dan Menengah-http//www.kemenkopukm.go.id.
Agustine. "Faktor-Faktor Yang Menyebabkan Kegagalan Koperasi Syariah Yaa Salam", Skripsi Universitas Islam Negeri Syarif Hidatullah 2016.
Dewi Jamilah. "Hak Pekerja Dalam Proses Kepailitan dan Penyelesaianya pada KSP Syariah BMT Fi Sabilillah Wonogiri Perspektif Hukum Islam", Skripsi Universitas Islam Negeri Walisongo Semarang 2020.
Izzatul Athiyah."analisis Pengembalian Dana Angota Dalam Keadaan Pailit Di BMT Bina Ekonomi Umat Kecamatan Sedan Kabupaten Rembang",Skripsi Sekolah Tinggi Agama Islma Negeri Kudus 2016.
Nyoman Ratih Kemala Sandy, Ni Gusti Ayu Dyah Satyawati, " Implikasi Hukum Pembubaran Koperasi Yang Diputus Pailit", Journal Ilmu Hukum, ISSN 2303-0569 Vol 6, No 10, May 2018.
Gunawan Widjaja dan Ahmad Yani. Jaminan Fidusia, PT. Raja Grafindo Persada, Jakarta:2000.
Edy Putra Tje'Aman. Kredit Perbankan Suatu Tinjauan Yuridis, Liberty, Yogyakarta.
Sadjipto Rahardjo. Hukum Progesif Sebuah Sintesa Hukum Indonesia, Yogyakarta: Genta Publishing, 2009.
Soetandyo Wignjosoebroto.Hukum-Paradigma, Metode dan Dinamika Masalah,Jakarta:Elsam dan Huma,2003.
Moh.Mahfud MD. Membangun Hukum Menegakan Konstitusi,(Jakarta, Rajawali Press, 2010.
Moh. Mahfud MD, Politik Hukum di Indonesia, Jakarta: Rajawali Press,2010.
R. Soeroso, Perbandingan Hukum Perdata, Jakarta:Sinar Grafika,2014.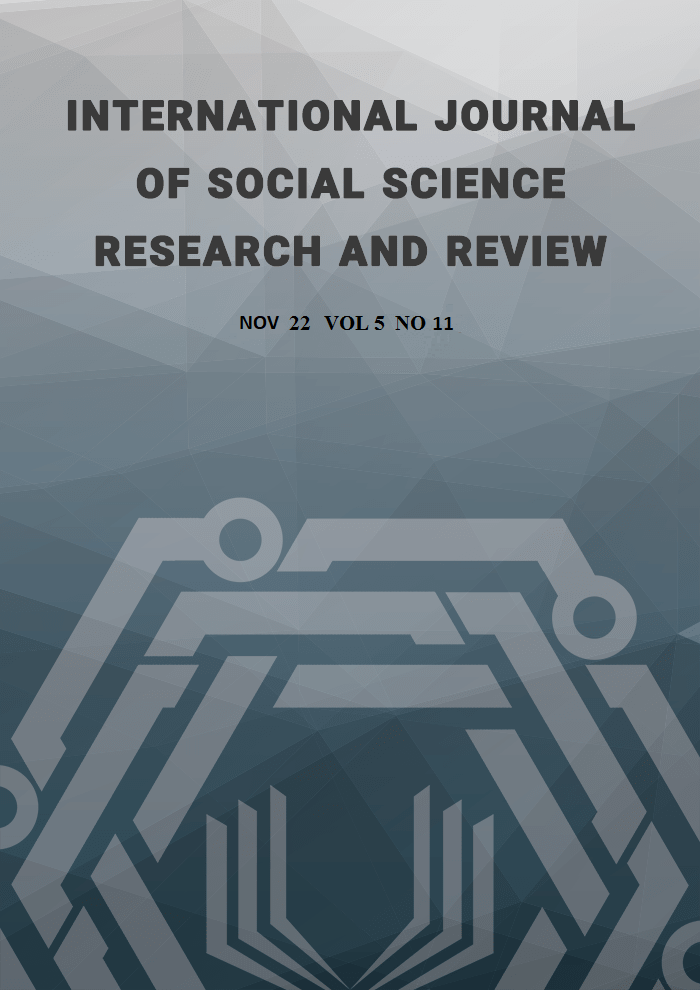 How to Cite
Septi, S. F. K., Sukarmi, S., & Dewantara, R. (2022). Necessity of Regulation Governing the Establishment of Sharia-Based Cooperative Insurance Agency in Case of Bankruptcy. International Journal of Social Science Research and Review, 5(11), 334-342. https://doi.org/10.47814/ijssrr.v5i11.770
This work is licensed under a Creative Commons Attribution-NonCommercial-NoDerivatives 4.0 International License.
Copyright for this article is retained by the author(s), with first publication rights granted to the journal. This is an open-access article distributed under the terms and conditions of the Creative Commons Attribution license (https://creativecommons.org/licenses/by-nc-nd/4.0/).