Workaholism and Work-Family Enrichment: The Role of Work-Life Balance Strategies
Idris Olayiwola Ganiyu

PhD, Postdoctoral Research Fellow, Department of Accounting Sciences, Walter Sisulu University, South Africa

Kabiru Ishola Genty

Department of Industrial Relations and Human Resource Management, Lagos State University, Nigeria
Keywords:
Workaholism; Work-Life Balance Strategies; Work-Family Enrichment; Work Overload
Abstract
Organisational competitiveness and the changing structure of work have brought the issue of workaholism to the front burner in academic discourse. This study investigated the role of work-life balance strategies on the interplay between workaholism and work-family enrichment. A purposive sampling technique was found appropriate to select top management of two manufacturing firms in Lagos, Nigeria to participate in this study. An in-depth interview was employed for data collection. NVivo 12 software was adopted for thematic analysis. Content analysis was used to interpret the interview texts. The finding revealed that the work-life balance strategies of the firms surveyed were not appropriate in addressing the effect of workaholism. The managerial relevance of the study is derived from the outcome of the analysed qualitative data.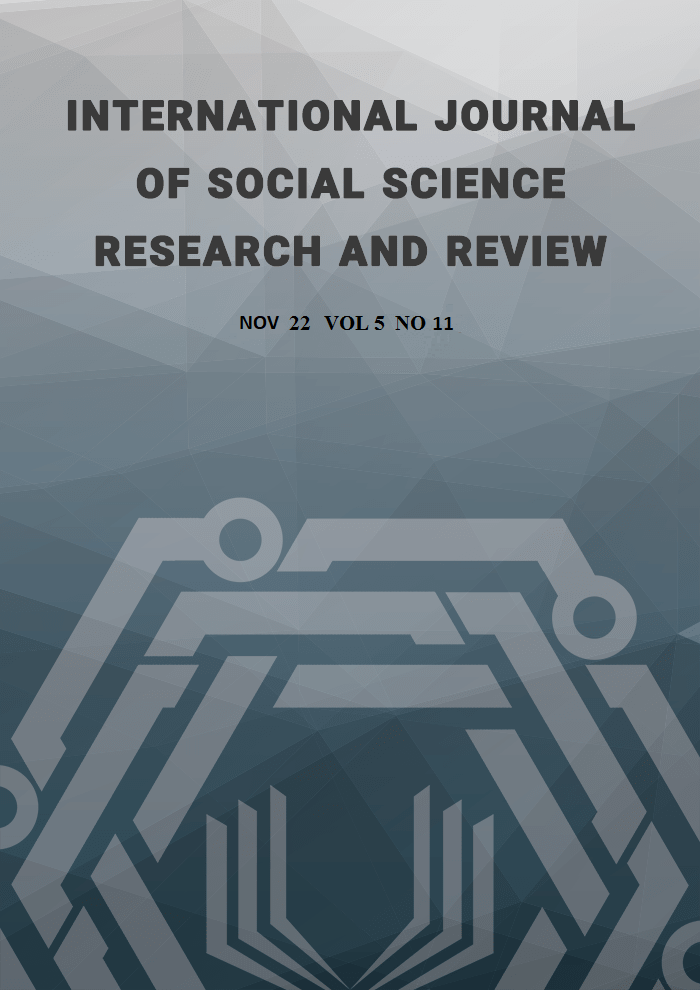 How to Cite
Ganiyu, I. O., & Genty, K. I. (2022). Workaholism and Work-Family Enrichment: The Role of Work-Life Balance Strategies. International Journal of Social Science Research and Review, 5(11), 292-305. https://doi.org/10.47814/ijssrr.v5i11.743
This work is licensed under a Creative Commons Attribution-NonCommercial-NoDerivatives 4.0 International License.
Copyright for this article is retained by the author(s), with first publication rights granted to the journal. This is an open-access article distributed under the terms and conditions of the Creative Commons Attribution license (https://creativecommons.org/licenses/by-nc-nd/4.0/).