Public Opinion in Journalism
Mukhtar Khudaikulov

Doctor of Philological Sciences, Professor, Journalism and Mass Communications University of Uzbekistan
Keywords:
Society; Philosophy; Journalism; Media Space; Public Opinion; Publicism; Genres; Press Functions; Symposium; Referendum
Abstract
It is known that public opinion plays an important role in the life of society. This article examines important theoretical and practical issues such as public opinion and its characteristics, the relationship between journalism and social opinion, the manifestations of public opinion in mass media, the role and importance of journalism in expressing public opinion. The issue of organizational forms of working with the public in society was also touched upon.
References
Kirillova N.B. Media culture: Theory, History, Practice. Published: Izdatelstvo "Akademicheskiy Proyekt", 2008. – p. 496.
Kirillova N.B. Medialogy – synthesis of sciences. Published: Izdatelstvo "Akademicheskiy Proyekt", 2013. – p. 368.
Regis Debray. Introduction to medialogy. Translation from French Skuratov. B.M. Published: Praxis, 2010. – p. 368.
Prokhorov E.P. Introduction to the theory of journalism: Study book for the students of higher education institutions, studying "Joournalism". Published: Aspiy Press, 2003.
Voroshilov V.V. Journalism, Study book 2nd Edition. Published: Publishing house of V.A. Mikhailov, 2000.
Kirillova N.B. Media management as integrating system. Published: Izdatelstvo "Akademicheskiy Proyekt", 2008. – p. 412.
Khudoiqulov M. Journalism and publicism. Published: Tafakkur, 2013. – p. 288.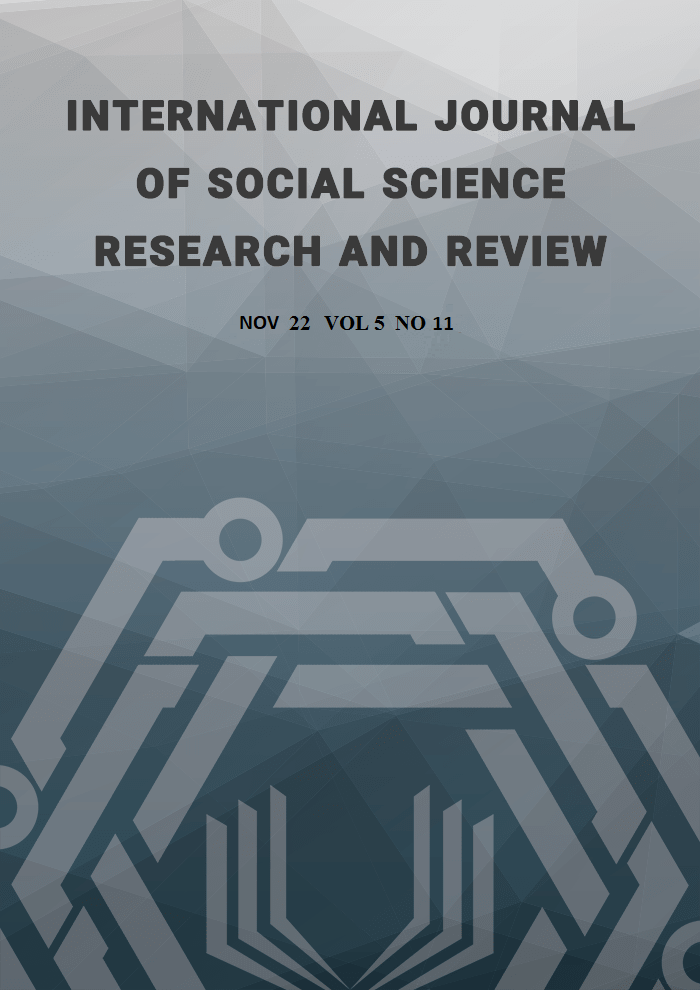 How to Cite
Khudaikulov, M. (2022). Public Opinion in Journalism. International Journal of Social Science Research and Review, 5(11), 277-281. https://doi.org/10.47814/ijssrr.v5i11.728
This work is licensed under a Creative Commons Attribution-NonCommercial-NoDerivatives 4.0 International License.
Copyright for this article is retained by the author(s), with first publication rights granted to the journal. This is an open-access article distributed under the terms and conditions of the Creative Commons Attribution license (https://creativecommons.org/licenses/by-nc-nd/4.0/).