Indigenous Plant-Derived Medical Applications for Primary Health Care
Sejabaledi A. Rankoana

University of Limpopo, Department of Sociology and Anthropology, Sovenga 0727, South Africa
Keywords:
Indigenous Knowledge; Plant-Derived Medicine; Primary Health Care; Treatment of Disease
Abstract
Traditional medicine is an important primary health care resource for many people and has been acknowledged as a necessary component of reaching universal health. The purpose of this research is to offer an overview of indigenous plant-derived medicinal applications administered to treat current human ailments. The data were collected via a mixed-methods research in four Bapedi communities in South Africa's Limpopo Province. The research documented six different techniques for administering indigenous plant-derived medications, including decoction, infusion, steam bath, incense, poultice, and powder. These uses are determined by the kind of plant material employed and the type of illness being treated. For instance, a leaf poultice is applied directly to wounds to promote healing, while decoctions and infusions of the root, bark, and bulb are used as purgatives and enemas to treat gastrointestinal diseases and as emetics to alleviate cough. Steam baths and incense inhalation increase sweat, which is beneficial in the treatment of fever and cough. The standard dose for decoctions and infusions is a teacup, but there are no accounts of particular dosages for poultices, steam, ash, burned root, or leaf sap. This research advises hastening the process of authenticating traditional medicine in order to assure optimal practices, such as accurate dosage uses for medications.
References
Aziz, M.A., Adnan, M., Khan, A.H., Shahat, A.A., Al-Said, M.S. & Ullah, R. (2018). Traditional uses of medicinal plants practiced by the indigenous communities at Mohmand Agency, FATA, Pakistan. Journal of Ethnobiology and Ethnomedicine, 14 (2), 1-11. DOI 10.1186/s13002-017-0204-5.
Chauke, M.A., Shai, L.J., Mogale, M.A., Tshisikhawe, M.P. & Mokgotho, M.P. (2015). Medicinal plant use of villagers in the Mopani District, Limpopo Province, South Africa. African Journal of Traditional, Complementary and Alternative Medicine, 12(3),9-26. http://dx.doi.org/10.4314/ajtcam.v12i3.2 9.
Dar, R.A., Shahnawaz, M., & Qazi, P.H. (2016). General overview of medicinal plants: A review. Journal of Phytopharmacology, 6(6), 349-351.
De Wet, H., & Ngubane, S.C. (2014). Traditional herbal remedies used by women in a rural community in northern Maputaland (South Africa) for the treatment of gynaecology and obstetrics complaints. South African Journal of Botany, 94, 129-139.
Hamiduddin, Z., Tauheed, A., & Ali, A. (2019). Recent trend in traditional medicine dosage form and present status of Unani and Ayurvedic medicine. International Journal of Pharmaceutical Science and Research, 10(4), 1640-1649.
Hosseinzadeh, S., Jafarikukhdan, A., Hosseini, A. and Armand, R. (2015). The Application of Medicinal Plants in Traditional and Modern Medicine: A Review of Thymus vulgaris. International Journal of Clinical Medicine, 6, 635-642. http://dx.doi.org/10.4236/ijcm.2015.69084).
Igwillo U.C, Abdullahi, M.M., Etatuvie, S.O., Mbaoji, C.O., Chukwuemeka, A.E., Leo, A.J. (2019). Applications of Natural Medicine (Traditional Medicine/Complementary and Alternative Medicine) in Nigerian Healthcare Delivery System. International Journal of Recent Research in Life Sciences, 6(3), 16-22.
Keskin, C. (2018). Medicinal Plants and their Traditional Uses. Journal of Advances in Plant Biology, 1(2),8-12. doi: 10.14302/issn.2638-4469.japb-18-2423.
Menale, B., & Muoio, R. (2014). Use of medicinal plants in the South-Eastern area of the Partenio Regional Park (Campania, Southern Italy). Journal of Ethnopharmacology, 153(1):297-307. doi: 10.1016/j.jep.2014.02.039.
Mhlongo, L.S., & Van Wyk, B-E. (2019). Zulu medicinal ethnobotany: new records from the Amandawe area of KwaZulu-Natal, South Africa. South African Journal of Botany, 122, 266-290.
Mutwiwa, C., Rotich, B., Kauti, M., Rithaa, J. (2018). Ethnobotanical Survey of Medicinal Plants in Mwala Sub-County, Machakos County, Kenya. Journal of Disease and Medicinal Plants, 4, 110–119.
Sánchez, M., González-Burgos, E., Iglesias, I., Lozano, R., & Gómez-Serranillos, M.P. (2020). Current uses and knowledge of medicinal plants in the Autonomous Community of Madrid (Spain): a descriptive cross-sectional study. BMC Complementary Medicine and Therapies, 25(6), 1324. doi: 10.3390/molecules25061324.
Semenya, S.S. & Maroyi, A. (2013). Medicinal Plants Used for the Tuberculosis by Bapedi Traditional Healers in Three Districts of Limpopo Province, South Africa. African Journal of Traditional, Complementary and Alternative, 10, 316-323. https://doi.org/10.4314/ajtcam.v10i2.17.
Semenya, S.S. & Maroyi, A. (2018). Plants Used by Bapedi Traditional Healers to Treat Asthma and Related Symptoms in Limpopo Province, South Africa. Evidence-Based Complementary and Alternative Medicine, 2018, 1-34. https://doi.org/10.1155/2018/2183705.
Shankar, R., Lavekar, G.S., Deb, S., Sharma, B. K. (2012). Traditional healing practice and folk medicines used by Mishing community of North East India. Journal of Ayurveda & Integrative Medicine, 3(3), 124-129.
Statistics South Africa, (2021). Mid-year population statistics, 2021. [online] Available at: https://www.statssa.gov.za/publications/P03022021.pdf. [Accessed on 25 March 2022].
The World Health Organization (WHO) Traditional Medicine Strategy 2014–2023. (2013). WHO Geneva.
Yirgu, A., Mohammed, K., Geldenhuys, C.J. (2019). Useful medicinal tree species of Ethiopia: Comprehensive review. South African Journal of Botany, 122, 291–300.
Zhou, R., Zheng, Y., An, X., Jin, G., Lian, F., & Tong, X. (2021). Dosage Modification of Traditional Chinese Medicine Prescriptions: An Analysis of Two Randomized Controlled Trials. Front Pharmacology, 1(12),732698. doi: 10.3389/fphar.2021.732698. eCollection 2021.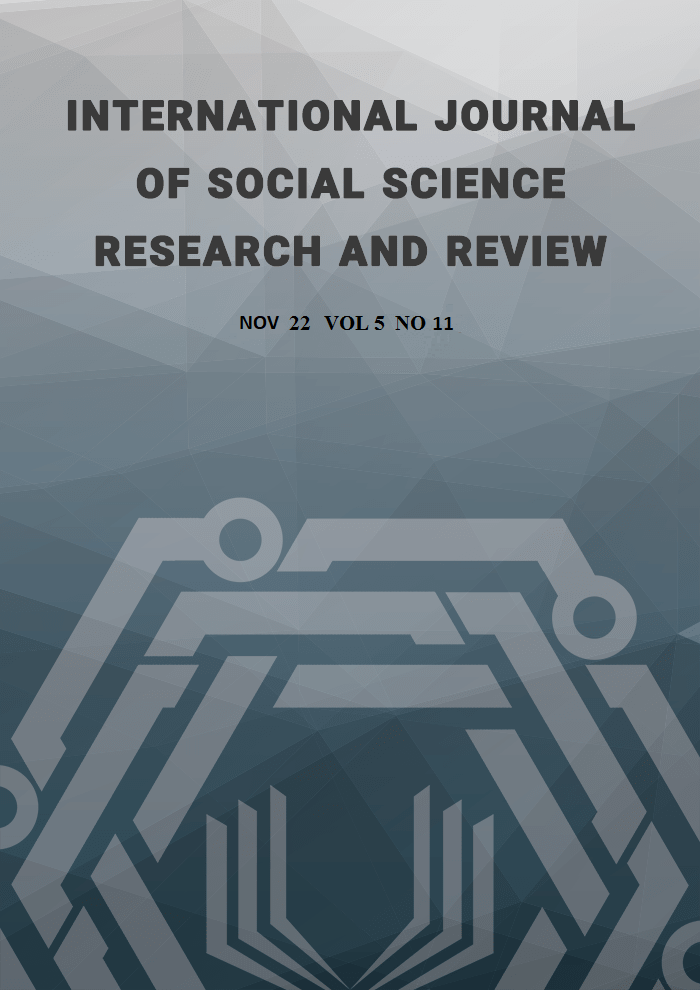 How to Cite
Rankoana, S. A. (2022). Indigenous Plant-Derived Medical Applications for Primary Health Care. International Journal of Social Science Research and Review, 5(11), 163-168. https://doi.org/10.47814/ijssrr.v5i11.719
This work is licensed under a Creative Commons Attribution-NonCommercial-NoDerivatives 4.0 International License.
Copyright for this article is retained by the author(s), with first publication rights granted to the journal. This is an open-access article distributed under the terms and conditions of the Creative Commons Attribution license (https://creativecommons.org/licenses/by-nc-nd/4.0/).