Student's Perceptions on Using Shadowing Technique in Learning Speaking
Ahmad Zuhri Rosyidi

Institut Pendidikan Nusantara Global, Indonesia

Atika Salman Paris

Institut Pendidikan Nusantara Global, Indonesia

Masyudi Masyudi

Institut Pendidikan Nusantara Global, Indonesia
Keywords:
Students Perceptions; Shadowing Technique; Speaking
Abstract
This study aims to determine the perceptions of students about the application of the Shadowing technique in learning Speaking at Institut Pendidikan Nusantara Global. The data in this study were collected from 38 respondents from 3rd semester students of Institut Pendidikan Nusantara Global. The data collection technique used in this study was in the form of a questionnaire containing 5 aspects of the assessment of the use of shadowing techniques including aspects of interesting methods, aspects of student motivation, aspects of student understanding, aspects of time effectiveness and aspects of learning outcomes. The results of the research conducted on students' perceptions of the shadowing technique, are as follows: The results of the interesting aspect of the method, the majority of students gave a positive response of 87%, then in terms of the motivational aspect got positive results of 100%, from the aspect of understanding students got positive results of 86%, from the aspect of time management got positive results of 84 and from the aspect of student learning outcomes got positive results of 97%. Of the five data are in the vulnerable 75%-100%. it can be concluded that the use of shadowing techniques in learning speaking from students' perceptions can be categorized as good.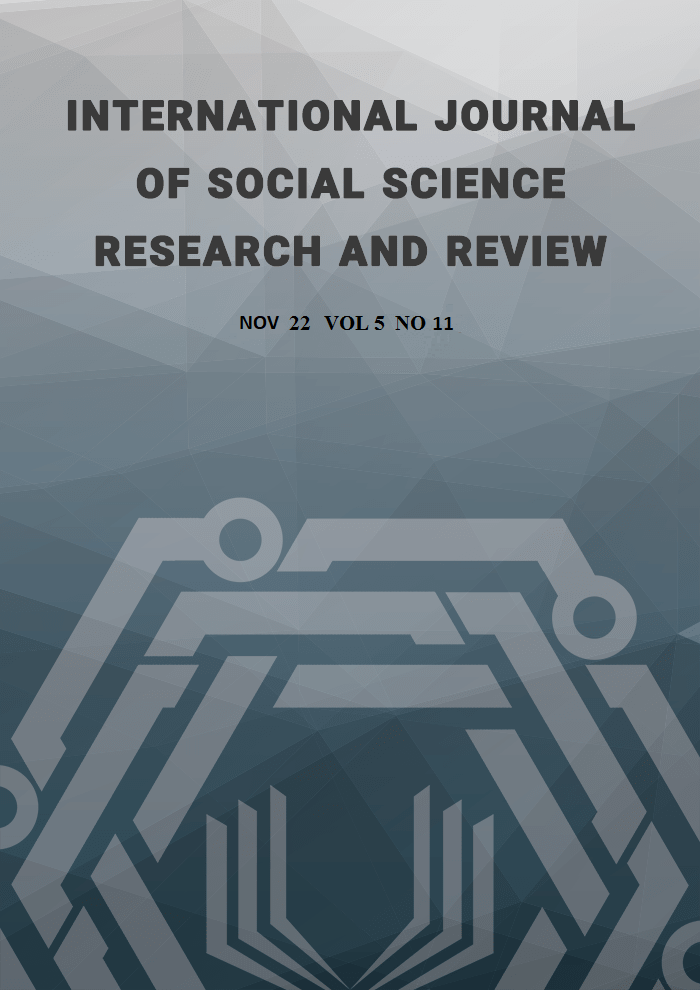 How to Cite
Rosyidi, A., Paris, A., & Masyudi, M. (2022). Student's Perceptions on Using Shadowing Technique in Learning Speaking. International Journal of Social Science Research and Review, 5(11), 129-134. https://doi.org/10.47814/ijssrr.v5i11.634
Copyright (c) 2022 Ahmad Zuhri Rosyidi, Atika Salman Paris, Masyudi Masyudi
This work is licensed under a Creative Commons Attribution-NonCommercial-NoDerivatives 4.0 International License.
Copyright for this article is retained by the author(s), with first publication rights granted to the journal. This is an open-access article distributed under the terms and conditions of the Creative Commons Attribution license (https://creativecommons.org/licenses/by-nc-nd/4.0/).