A. O. Succession Planning and Organizational Performance: Evidence from a Manufacturing Organization in Nigeria
Olayinka Yusuf Sholesi

Department of Public Administration, Faculty of Management Science, Lagos State, Nigeria

Okewale Raheem Adewale

Department of Public Administration, Faculty of Management Science, Lagos State, Nigeria

Adeshina Olushola Adeniyi

University of KwaZulu-Natal, South Africa
Keywords:
Succession Planning, Organizational Performance; Mentoring, Employee Development; And Talent Retention
Abstract
The absence of a succession planning policy has a detrimental influence on the functioning of the organization. Organizational performance was assessed as part of a research on succession planning at Perfetti Ban Mettelle Nigeria Limited Agbara, Ogun State. The study used a descriptive survey design, with a population of 1,392 and a sample size of (135) determined using the Krejie and Morgan formula. Perfetti Ban Mettelle Nigeria Limited Agbara, Ogun State employees were given 135 questionnaires; of those, 91 were found to be usable by the researchers. For the purpose of determining whether mentoring and talent retention improves an organization's performance, three hypotheses were tested using the ordinary least square method, with S.P.S.S version 23. Organizational performance was found to be 3.1 percent, 1.1 percent, and 0.5 percent due to the findings of the study. A total of three hypotheses were presented. Organizational performance is positively influenced by all of the indicators of succession planning identified in the study, according to the research. It was suggested, among other things, that companies implement retention strategies or programs to encourage their best employees to dedicate themselves to the company's objectives.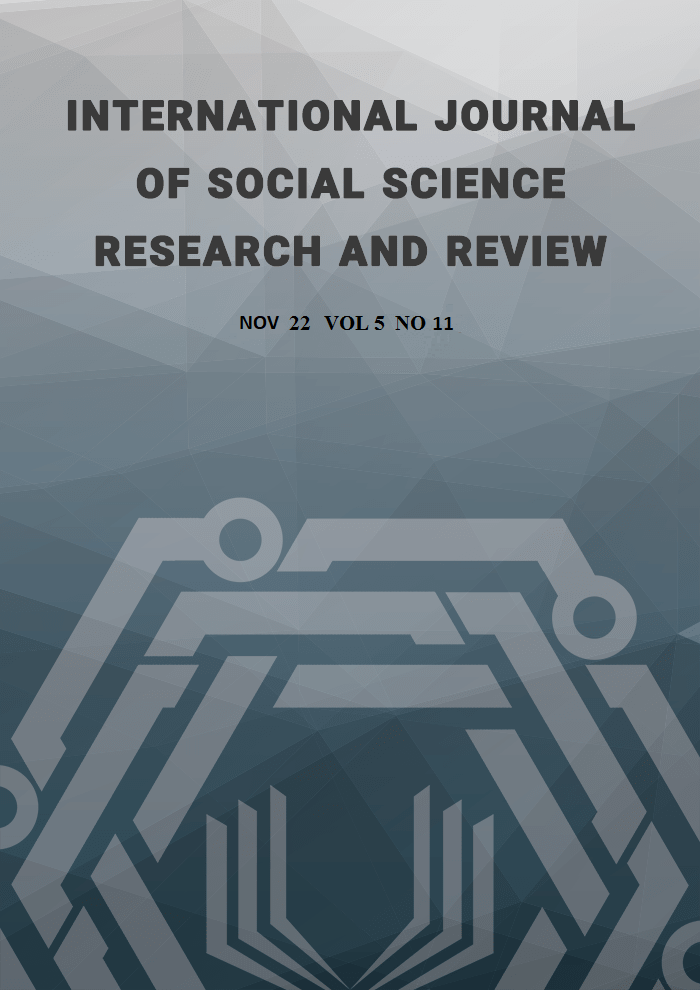 How to Cite
Sholesi, O., Adewale, O., & Adeniyi, A. (2022). A. O. Succession Planning and Organizational Performance: Evidence from a Manufacturing Organization in Nigeria. International Journal of Social Science Research and Review, 5(11), 90-104. https://doi.org/10.47814/ijssrr.v6i11.631
Copyright (c) 2022 Olayinka Yusuf Sholesi, Okewale Raheem Adewale, Adeshina Olushola Adeniyi
This work is licensed under a Creative Commons Attribution-NonCommercial-NoDerivatives 4.0 International License.
Copyright for this article is retained by the author(s), with first publication rights granted to the journal. This is an open-access article distributed under the terms and conditions of the Creative Commons Attribution license (https://creativecommons.org/licenses/by-nc-nd/4.0/).