Non-Communicable Diseases (NCDs) A Global Burden in India: An Overview
Ajay Kumar Prajapati

Senior Resident, Department of Community Medicine, UPUMS, SAIFAI, Etawah, India

Naresh Pal Singh

Professor, Department of Community Medicine, UPUMS, SAIFAI, Etawah, India

Dhiraj Kumar Srivastava

Professor, Department of Community Medicine, UPUMS, SAIFAI, Etawah, India

Pankaj Kumar Jain

Dean, Faculty of Medicine, UPUMS, SAIFAI, Etawah, India

Sandip Kumar

Professor and Head, Department of Community Medicine, UPUMS, SAIFAI, Etawah, India

Ruchi Ruchi

Doctor, Ayurveda, Chaudhary Brahm Prakash Ayurved Charak Sansthan, New Delhi, India
Keywords:
Non-Communicable Diseases; NPCDCS; Physical Inactivity
Abstract
Non-communicable diseases (NCDs) are a growing public health concern in India. These diseases have a high health-care demand and are costly, especially in low-resource settings. According to a WHO study, only 50% of chronic disease patients in developed countries follow treatment recommendations. The low compliance of patients with non-communicable diseases to treatment and medical advice is a major therapeutic challenge. The elderly is one of the most vulnerable and high-risk groups in terms of health. Physical inactivity, unhealthy diets, tobacco use, and harmful alcohol use are the main behavioural risk factors for NCDs. The objective of the study is to concentrate on the risk factors that contribute to non-communicable diseases like diabetes, hypertension, etc. and the necessary steps that must be taken before they have a negative effect on our health. Recommendation: A population-based strategy has been developed for the prevention, management, and screening of prevalent Non-Communicable Diseases (NCDs), such as diabetes, hypertension, and common malignancies. Increasing community awareness by use of print, electronic, and social media; promotion of a healthy lifestyle, and raising public awareness of NCDs.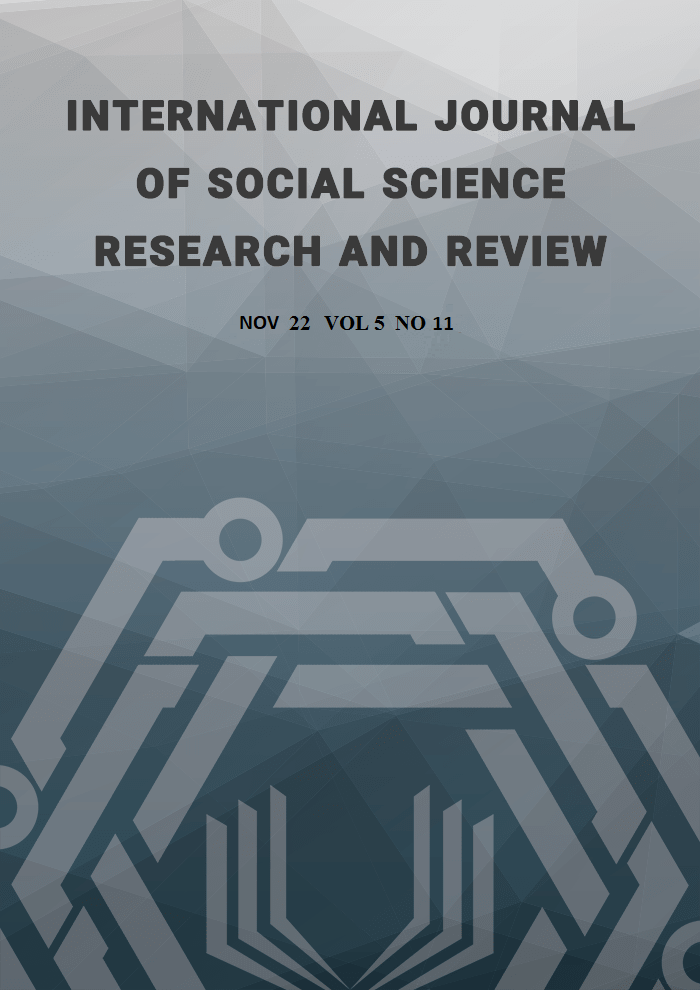 How to Cite
Prajapati, A., Singh, N., Srivastava, D., Jain, P., Kumar, S., & Ruchi, R. (2022). Non-Communicable Diseases (NCDs) A Global Burden in India: An Overview. International Journal of Social Science Research and Review, 5(11), 261-267. https://doi.org/10.47814/ijssrr.v5i11.616
Copyright (c) 2022 Ajay Kumar Prajapati, Naresh Pal Singh, Dhiraj Kumar Srivastava, Pankaj Kumar Jain, Sandip Kumar, Ruchi Ruchi
This work is licensed under a Creative Commons Attribution-NonCommercial-NoDerivatives 4.0 International License.
Copyright for this article is retained by the author(s), with first publication rights granted to the journal. This is an open-access article distributed under the terms and conditions of the Creative Commons Attribution license (https://creativecommons.org/licenses/by-nc-nd/4.0/).