Auction Winner Legal Protection Execution of Liability for Land Rights in Absentee
Endry Mayuni

Postgraduate Program, Sebelas Maret University, Indonesia

Maria Suhita

Postgraduate Program, Sebelas Maret University, Indonesia
Keywords:
Auction, Absentee, Land Protection
Abstract
The auction is a public sale by finding the highest price, the auction may be movable items or goods not moving. Determined the winning bidder after the auction officials published a treatise auction that has the strength of evidence is perfect as an authentic deed. In the auction of immovable goods, such as land, the minutes of the auction as proof of deed used for basic transition is done at the land department and spatial / National Land Agency. Related to agricultural land auction participants except there is no restriction in Article 77 point (1) of the Regulation of the Minister of Finance Regulation Number 27 / PMK.06 / 2016 the official auction, husband or wife of the auction officials, officials from the seller, auction guide, judges, prosecutors, clerks, Interpreters confiscation, lawyer / Advocate, Notary, official land deed, appraisers, inspectors DJKN, auction hall employees, and there are opportunities outside the auction winner who makes the land area of the object object absentee land. Ownership of absentee land is prohibited by law because it does not comply with land reform in Indonesia is feared the land is not worked actively, therefore, must be transferred not later than 6 months after the issuance of the certificate to others that one domicile to the object land or or move one subdistrict area with the land object. In Article 3d Government Regulation number 41 of 1964 that the prohibition of transfer of land into an object mengabitkan absentee land. Legal protection The auction winner is causing land object into absente stated in a circular letter of the Supreme Court in 2016 for number 4 in the realm of good faith purchaser.
References
Anshari Siregar, Tampil. 2005. Mempertahankan Hak Atas Tanah. Medan: Multi Grafik Medan.
G. Kartasapoetra, dkk. 1985. Hukum Tanah Jaminan UUPA Bagi Keberhasilan Pendayagunaan Tanah, Jakarta: Bina Aksara.
Badrulzaman, Mariam Darus. 1987. Bab-bab Tentang Credietverband, Gadai dan Fidusia, Bandung: Alumni.
Kansil. 1997. Pokok-pokok Hukum Hak Tanggungan Atas Tanah, Jakarta : Pustaka Sinar Harapan.
Poesoko, Herowati. 2008. Parate Executie Obyek Hak Tanggungan (inkonsistensi, Konflik Norma dan Kesesatan Penalaran dalam UUHT), Yogyakarta : Laksbang Pressindo.
Dianawati , Catur Budi. 2017. "Kajian hukum jaminan dan hak tanggungan yang dilelang tanpa proses permohonan lelang eksekusi ke ketua pengadilan negeri" artikel pada jurnal Akta Hukum, edisi no. 2 vol. 4.
Harsono, B. 2008. Hukum Agraria Indonesia. Jakarta: Penerbit Djembatan.
M. Bakri, 2007. hak menguasai tanah oleh negara (paradigma baru untuk reforma agraria), Bandung: Citra media.
Djanggih, H & Salle, 2017, aspek hukum pengadaan tanah bagi pelaksanaan pembagunan untuk kepentingan umum, Artikel pada jurnal Pandecta Research law. edisi no. 12, vol (2).
Nurwati & risnawati, A.S, 2015, urgensi pengukuran ulang batas kepemilikan di BPN Kabupaten magelang, artikel pada jurnal Varia Justicia. no.11. Vol (1).
Lubis, M. Sukran, 2012. "Larangan pemilikan tanah secara absentee" : http://syukranlubis.blogspot.com diakses tanggal 1 Februari 2019.

The Legislation:
Undang-undang dasar 1945
Undang-undang nomor 5 tahun 1960 tentang Peraturan Dasar Pokok-Pokok Agraria.
Undang-undang No.4 Tahun 1996 tentang Hak Tanggungan Atas Tanah Beserta Benda-benda yang berkaitan dengan Tanah
Peraturan Menteri Keuangan Republik Indonesia Nomor 27/PMK.06/2016 Tahun 2016 Tentang Petunjuk Pelaksanaan Lelang.
Peraturan Pemerintah nomor 224 tahun 1961 tentang pelaksanaan Pembagian Tanah dan Pemberian Ganti Kerugian.
Peraturan Menteri Agraria dan Tata Ruang / Kepala Badan Pertanahan Nasional nomor 18 tahun 2016 tentang pengendalian penguasaan tanah pertanian.
Peraturan Pemerintah nomor 41 tahun 1964 tentang perubahan dan penambahan aturan peraturan pemerintah nomor 224 tahun 1961 tentang pelaksanaan Pembagian Tanah dan Pemberian Ganti Kerugian.
Surat edaran nomer 4 tahun 2016 tentang pemberlakuan hasil rapat pleno kamar mahkamah agung tahun 2016 sebagai pedoman pelaksanaan tugas bagi pengadilan.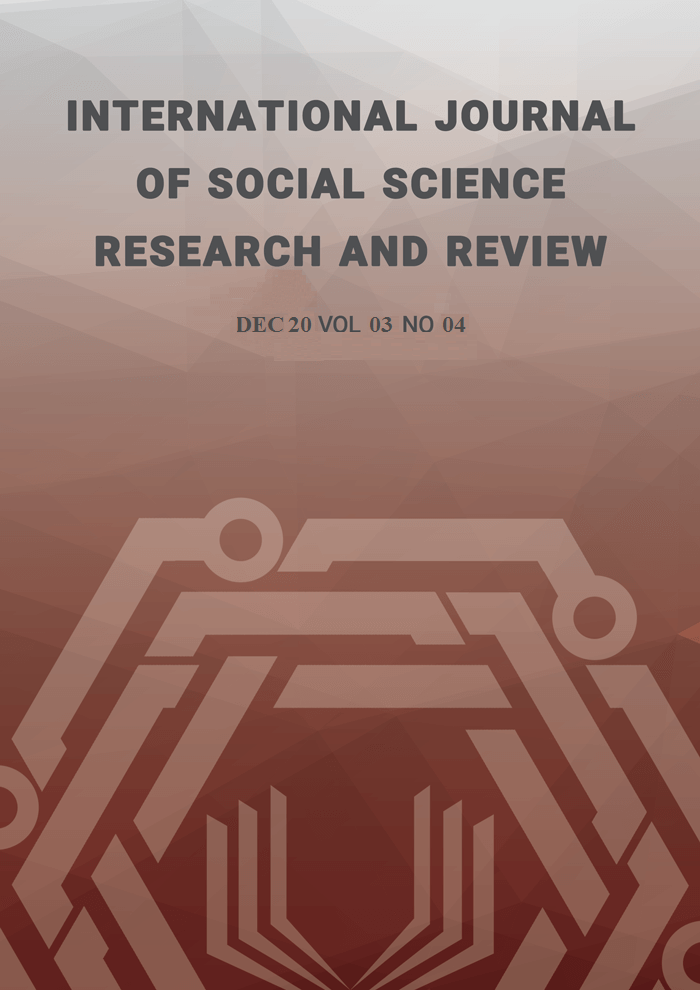 How to Cite
Mayuni, E., & Suhita, M. (2020). Auction Winner Legal Protection Execution of Liability for Land Rights in Absentee. International Journal of Social Science Research and Review, 3(4), 39-46. https://doi.org/10.47814/ijssrr.v3i4.57
This work is licensed under a Creative Commons Attribution 4.0 International License.
Copyright for this article is retained by the author(s), with first publication rights granted to the journal. This is an open-access article distributed under the terms and conditions of the Creative Commons Attribution license (https://creativecommons.org/licenses/by-nc-nd/4.0/).