Examining the "Reluctant Task" from the Perspective of Verses and Hadith
Ameneh Omidi

PhD Student in Quran and Hadith Shahid Chamran University of Ahvaz, Ahvaz, Iran

Mohammad Salmani

PhD Student in Political Science, Islamic Azad University, Karaj Branch, Iran

Seyed Majid Nabavi

PhD Student in Quran and Hadith Arak University, Iran
Keywords:
Hadith of Removal, Reluctance, Urgency, Compulsion, Removal of Duty
Abstract
Reluctance means forcing a person to do or leave something he hates. This research seeks to answer the question that what do the verses and narrations have about the task? In other words, what are the Quranic documents and the narration of the task? The method of collecting materials in this research is library and the research method is descriptive and analytical. In many verses, especially verse 106 of Surah An-Nahl, the Qur'an refers to the discussion of relieving one's duty reluctantly, due to the revelation of this verse. When the infidels forced some people like Ammar to say blasphemous words, he also uttered those words in order to save his life. Say the same words. It is understood from this verse that in cases of reluctance, there will be no obligation on individuals. Some narrations also discuss "relieving a duty with reluctance", including "the hadith of relieving"(The Messenger of God (s) said: Raise her from her nation to expand her line and mankind, and do not thank her for her and Recitation: The Prophet said: 9 things have been taken away from my ummah and they will not be punished for it: 1- Error; 2- Forgetfulness, 3- Work that is done reluctantly, etc.) which in this narration the Prophet (PBUH) has abolished the penal effects in case of special circumstances. In addition to verses and hadiths, jurisprudence and reason also rule out the obligation if there is reluctance. Therefore, verses and hadiths have considered the obligation in conditions of reluctance to be abrogated and the person in case of doing something reluctantly; Will not be punished.
References
Al-Behsudi, Al-Waiz Al-Husseini, Mesbah Al-Osul, Maktab Al-Dawari Publications, Qom, 1412.
Ansari, Faraid al-Osul, numbers for the investigation of the legacy of Sheikh al-Azam, Qom, Islamic Thought Association, 1390.
Ansari, Mohammad Ali (Shushtari Caliph); The encyclopedic jurisprudence of Egypt, Bita, Qom, Shariat Publications.
Bukhari, Mohammad, Sahih, Istanbul, 1315 AH.
Fayrouz Abadi, Muhammad ibn Yaqoub, The Surrounding Dictionary, Dar al-Kitab al-Ilmiyya, Muhammad Ali Baydoun Publications, Beirut, 1383.
Hashemi Shahroudi, Mahmoud, Farhan, Jurisprudence corresponding to the doctrine of the people of the House, peace be upon them, 5 vassal, founded by the Department of Knowledge Islamic jurisprudence in the right of the doctrine of the people of the House, peace be upon them, the Center of Gohshahi Farsi Al-Ghadeer - Iran - Qom, Jav: 1, 1426 AH.
Hor amoli, mohammad; vasael Shiite, corrected by Sheikh Mohammad Razi, Tehran, Islamic Library, 1403 AH.
Ibn Babawiyyah, Muhammad ibn Ali, Al-Khasal, translated by Yaqub Ja'fari, Teachers Association, Qom, 1983.
Ibn Manzoor, Muhammad Ibn Makram, Arabic Language, Institute of Arabic History, Beirut, 1373.
Jorjani, Ali Ibn Mohammad, Definitions 1991, Nasser Khosrow, Tehran.
Khoei, Seyed Abolghasem; Fundamentals of completing the curriculum, Al-Adab Press, Najaf Ashraf, 2007.
Makarim Shirazi, Nasir, Tafsir Namouneh, Dar Al Kotob Al Islamiyyah, Tehran, 1374 AM.
Marginani, Ali, Al-Hediyyah, Hamrah Ba Sharh Fath al-Qadr, Cairo , 1919 B.C.Marginani, Ali, Al-Hediyyah, Hamrah Ba Sharh Fath al-Qadr, Cairo , 1919 B.C.
Mashkini Ardabili, Ali, Terms of Fiqh and most of its subject titles, 1384, Hady publication, Qom.
Mohaqiq Damad, Mustafa, Fiqh Rules, Islamic Sciences Publishing Center, Tehran, 1383.
Mustafa Hassan; Investigating the words of the Noble Qur'an, and visited Farahn and Islamic guidance, 1368 AM.
Najafi, Mohamed Hassan; Jawaher Al-Kalam, 1362, Beirut, Arab Heritage Revival House, Beirut.
Odeh, Abdel-Qader, Criminal Law, Beirut, Dar Al-Kitaab Al-Arabi, Beta.
Sarkhasev, Muhammad, Al-Mabsut, Cairo, Al-Istiqah Press, Pty.
Sayotee, Jalal ad-Din, Al-Saghir Mosque, Cairo 9, 18 BC.
Tabarsi, Majma 'al-Bayan fi Tafsir al-Qur'an, Tehran, Islamic Scientific Library, 1372.
Tabatbay, Sayyid Muhammad Husayn, Al-Mizan, Book of Islamic Spreads, University of Teachers of the College of Science Qom, Qom, 1374 st.
Yazdi, Sidakazem, PTA, Al-Alamy Foundation for Publications, Beirut.
Zahili, Islamic jurisprudence and its evidence, Medin, Qom, 1371.
Zahili, Wehbe bin Mustafa, The Enlightening Interpretation of Belief, Sharia and Methodology, Dar Al-Fikr Contemporary, Beirut - Damascus, 1418.
Zamakhshari, Mahmoud, Revealing the Truths of the Mysteries of the Download, Dar Al-Kitaab Al-Arabi, Beirut, 1407 BC.
Zebidi, Muhammad bin Muhammad, Crown of the Bride from the Jewels of Al-Qamous, Dar Al-Fikr, Beirut, Bey.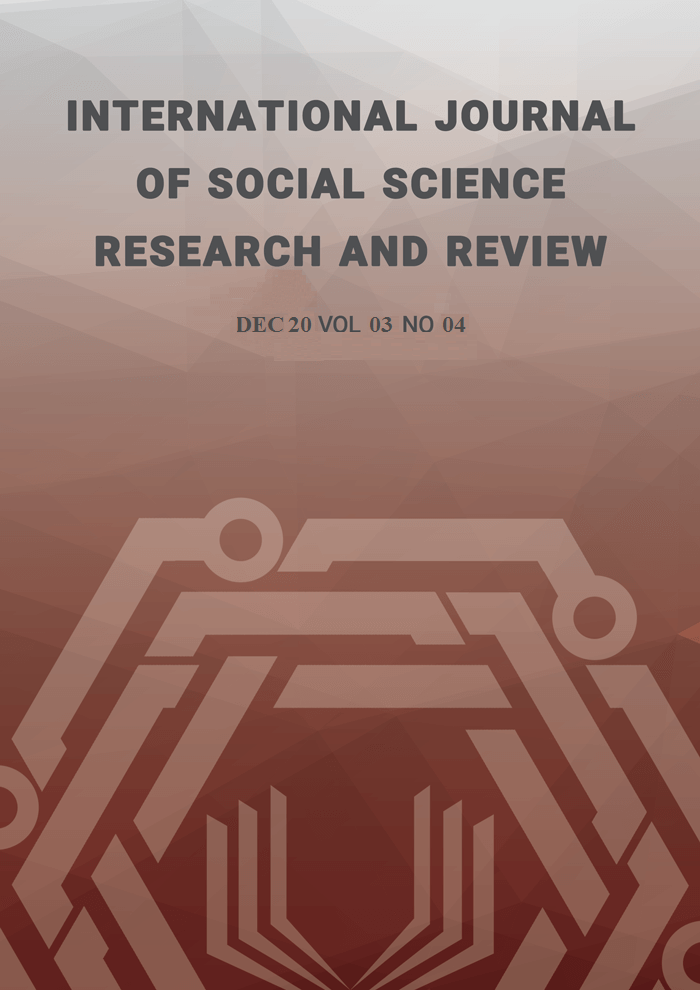 How to Cite
Omidi, A., Salmani, M., & Nabavi, S. (2020). Examining the "Reluctant Task" from the Perspective of Verses and Hadith. International Journal of Social Science Research and Review, 3(4), 31-38. https://doi.org/10.47814/ijssrr.v3i4.56
This work is licensed under a Creative Commons Attribution 4.0 International License.
Copyright for this article is retained by the author(s), with first publication rights granted to the journal. This is an open-access article distributed under the terms and conditions of the Creative Commons Attribution license (https://creativecommons.org/licenses/by-nc-nd/4.0/).