Articulations of Family Life and Organization for Happy Life
Ali Fatah Bin Jamal

Master of Social Sciences, Universiti Sains Malaysia, Penang, Malaysia

Mohammad Zakari

Master of Social Sciences, Universiti Sains Malaysia, Penang, Malaysia
Keywords:
Family Importance, Soaps and Sitcoms, Leisure Time and Family Importance
Abstract
Family is an instrumental for the development of the nation and culture. Different culture have different perception regarding the importance of the family. There are also difference in types of family, and social scientists measure the characteristics of the family in different cultures. In this paper we tried to explore the importance of family for happy life. In order to test the hypothesis, the chosen research question, data from the German General Social Survey 2014 is used. Based on statistical analysis and their results, both hypothesis are supported.  These hypotheses and their results indicates that the people who spend their leisure time with family, they consider and think that family is important. On the other hand, people who are more interested in soaps and sitcoms, they may think that, all problems and issues are part of life but family is still important for them.
References
Ackroyd, Peter (2000). London: The Biography. New York: Anchor Books. ISBN 978-0-385-49771-8. p. 620.
Bailey, Peter (1998). Popular Culture and Performance in the Victorian City. Cambridge University Press. ISBN 978-0-521-57417-4.
Brett, A., Smith, M., Price, E., & Huitt, W. (2003). Overview of the affective domain. Educational Psychology Interactive. Valdosta, GA: Valdosta State University. Retrieved November 2007, from http://www.edpsycinteractive.org/brilstar/chapters/affectdev.pdf.
Dwyer, Tim (2010). Media Convergence. Maidenhead, Berkshire, England and New York: Open University Press McGraw-Hill Education. ISBN 978-0-335-22873-7.
Ellis, David (2007). Shakespeare's practical jokes: an introduction to the comic in his work. Lewisburg, PA: Bucknell University Press. ISBN 978-0-8387-5680-5.
Evans, R. (2004). Family matters: How schools can cope with the crisis in childrearing. San Francisco: Jossey-Bass.
Frame, Murray (2000). The St. Petersburg Imperial Theaters: Stage and State in Revolutionary Russia, 1900–1920. McFarland & Co, Inc. Publishers. ISBN 978-0-7864-4330-7. pp. 65–66. Frame (2000).
Gay, Penny (2008). The Cambridge introduction to Shakespeare's comedies. Cambridge; New York: Cambridge University Press. ISBN 978-0-521-85668-3.
Hornback, Robert (2009). The English clown tradition from the middle ages to Shakespeare. Woodbridge Suffolk, Rochester, New York: D.S. Brewer. ISBN 978-1-84384-200-2.
Mordden, Ethan (2007). All that glittered: the golden age of drama on Broadway. New York: St. Martin's Press. ISBN 978-0-312-33898-5.
Power, Julie (3 August 2013). "Laughter and music better than drugs for dementia patients". The Sydney Morning Herald. Retrieved 3 August 2013.
Stempel, Larry (2010). Showtime: a history of the Broadway musical theater. New York: W.W. Norton & Co. ISBN 978-0-393-06715-6.
Thorpe, Ashley (2007). The role of the chou ("clown") in traditional Chinese drama: comedy, criticism, and cosmology on the Chinese stage. Lewiston, NY: Edwin Mellen Press. ISBN 978-0-7734-5303-6.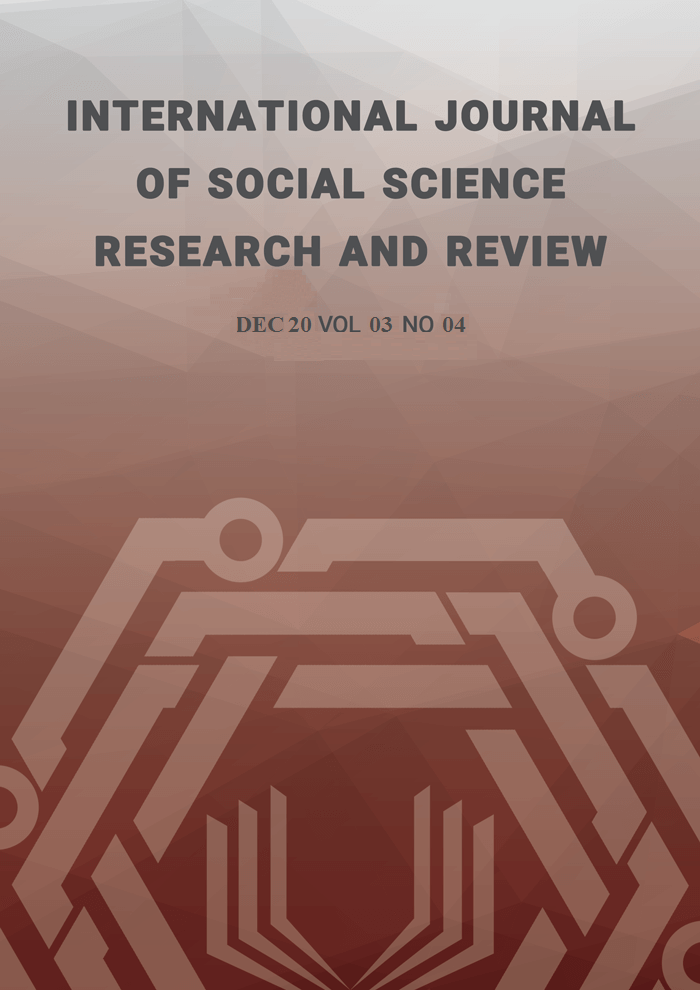 How to Cite
Bin Jamal, A. F., & Zakari, M. (2020). Articulations of Family Life and Organization for Happy Life. International Journal of Social Science Research and Review, 3(4), 22-30. https://doi.org/10.47814/ijssrr.v3i4.55
This work is licensed under a Creative Commons Attribution 4.0 International License.
Copyright for this article is retained by the author(s), with first publication rights granted to the journal. This is an open-access article distributed under the terms and conditions of the Creative Commons Attribution license (https://creativecommons.org/licenses/by-nc-nd/4.0/).