The Historical Antecedents of Hamas
Nasir Faeq

Programme in History, Culture and Arts Studies, University of Turku, Finland

Diego Jahnata

Programme in Law, University of Turku, Finland
Keywords:
Israeli-Palestinian, Hamas, Peace
Abstract
One of the unresolved dilemmas in the Israeli—Palestinian peace process is whether peace is possible without, or feasible with, Hamas. This article seeks to explain why Israeli policies have thus far failed and why the inclusion of Hamas in the peace process is more likely to produce a lasting peace. Using data drawn from interviews, fieldwork and surveys, and theoretical perspectives from peace and social movement studies, the article analyses the evolution Hamas has undergone since its inception and how changes in its leadership, constituency and political culture have affected the movement's attitudes towards peace and compromise.
References
Aggestam, K. (1998). Reframing and Resolving Conflict Israeli-Palestinian Negotiations.
Badawi, I. El, & Makdisi, S. (2007). Explaining the democracy deficit in the Arab world. The Quarterly Review of Economics and Finance, 46(5), 813–831. https://doi.org/10.1016/j.qref.2006.08.009
Beverly, E. (2006). Political Islam and the Palestinian–Israeli Conflict. Israel Affairs, 12(1), 65–85. https://doi.org/10.1080/13537120500381778
Bonney, R. (2004). Jihad: From the Quran to bin Laden. New York. New York: Palgrave.
el-Awaisi, A. al-F. M. (1998). The Muslim Brothers and the Palestine Question 1928-1947. New York: Tauris Acedemic Studies.
Faruqi, I. R. (1980). Islam and the Problem of Israel. London: The Islamic Council of Europe. kuala lumpur: The other press.
Hamami, J. (1994). al-Islamiyyun wal-Marhala al-Qadima. Nablus: Markaz al-Buhuth wal- Dirasat al-Filastiniyya.
Hirst, D. (2003). The gun and the olive branch. London: Faber and Faber.
Hroub, K. (2000). Hamas Political Thought and Practice. Washington D.C: Institute for Palestine Studies.
Jankowski, J. (1997). Rethinking Nationalism in the Arab Middle East (I. Gershoni, ed.). New York: Columbia University Press.
Khashan, H. (2000). Policy focus: Arab attitudes toward Israel and peace. Washington, D.C: TheWashington Institute for Near East Policy.
Kohut, A., Doherty, C., & Wike, R. (2012). No Global Warming Alarm in the US, China: America's Image Slips, but Allies Share US Concerns over Iran, Hamas, 15-Nation Pew Global Attitudes Survey. Pew Research Center, Washington, DC. Washington, DC: Pew Research Center. Retrieved May, 6(202), 2009.
Litvak, M. (1998). The Islamization of the Palestinian-Israeli conflict: the case of Hamas. Middle Eastern Studies, 34(1), 148–163. https://doi.org/10.1080/00263209808701214

Maghdasi, M. (1993). The Charter of the Islamic Resistance Movement of Palestine. Journal of Palestine Studies, 22(5), 122–134.
Milton Edwards, B., & Hinchcliffe, P. (2009). Jordan: A Hashemite Legacy (The Contemporary Middle East) (2nd ed.). Routledge.
Mishal, S., & Avraham, S. (2000). The Palestinian Hamas: Vision, Violence, and Coexitence. New York: Columbia University Press.
Nusse, A. (1998). Muslim Palestine. The Ideology of Hamas. Oxon: RoutledgeCurzon,: Taylor and Francis Group.
Rane, H., Iium, B. H., & Bond, M. A. (2008). Reconstructing Jihad amid Competing International Norms : Implications for a Resolution of the Israel-Palestine Conflict. (January).
Rapopet, A. (1989). The Origins of Violence: Approaches to the Study of Conflicttle. New York: Paragon House.
Rubenberg, C. (2003). The Palestinians: In search of a just peace. Boulder: Lynne Rienner.
Shimoni, G. (2007). Postcolonial Theory and the History of Zionism. Israel Affairs, 13(4), 859–871. https://doi.org/10.1080/13537120701445331
Tibi, B. (1997). Arab Nationalism (3rd ed.). New York: Martin's Press.
Usher, G. (1995). "What Kind of Nation? The Rise of Hamas in the Occupied Territories," in Political Islam: Essays from Middle East Report (J. Beinin & J. Stork, eds.). Berkeley: University of California Press.
World Public Opinion.Org. (2006). International Poll: Most publics--including Americans – oppose taking sides in Israeli-Palestinian Conflict. Retrieved from http://www.worldpublicopinion.org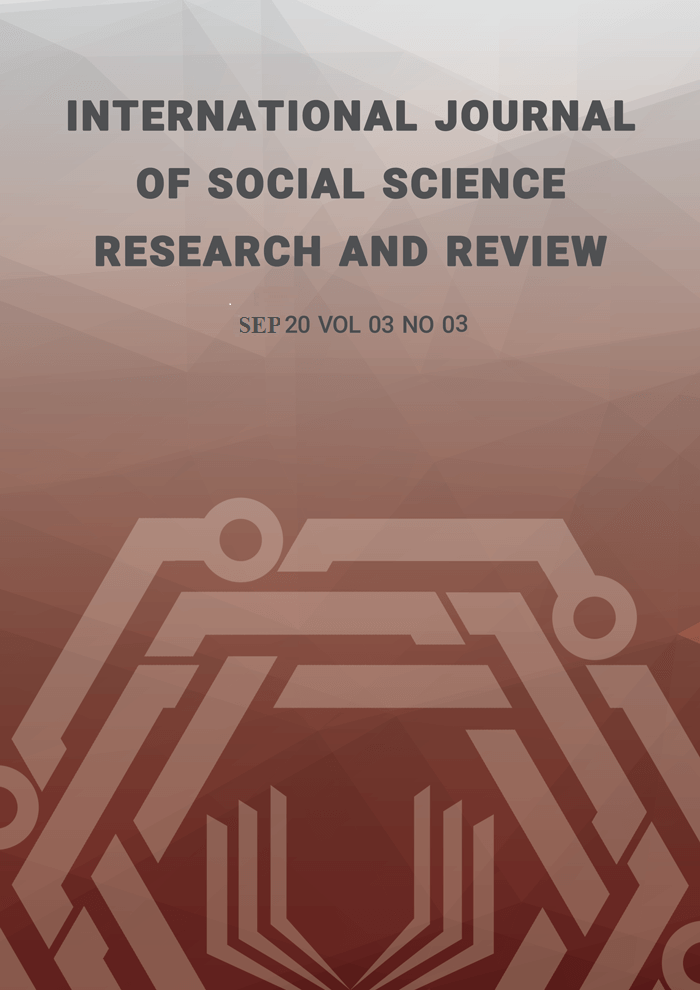 How to Cite
Faeq, N., & Jahnata, D. (2020). The Historical Antecedents of Hamas. International Journal of Social Science Research and Review, 3(3), 26-35. https://doi.org/10.47814/ijssrr.v3i3.49
Copyright for this article is retained by the author(s), with first publication rights granted to the journal. This is an open-access article distributed under the terms and conditions of the Creative Commons Attribution license (https://creativecommons.org/licenses/by-nc-nd/4.0/).