Formation of Ancient Sculpture on the Territory of Uzbekistan
Dilmurod Saymamutovich Pulatov

Candidate of Arts, Namangan State University, Uzbekistan
Keywords:
Sculpture; Monumental Sculpture; Plastic; Treatment of Light and Shade; Form; Volume; Composition; Traditional Direction; Stage; Art Interpretation; Stylistic Approach; Image
Abstract
This article examines the process of formation of ancient sculpture in Uzbekistan, the analysis of its historical development stages, creative traditions and artistic features, the connection of sculpture with socio-cultural life, common aspects of folk arts, ancient fine arts, detailed information on its role in development.
References
1. Pulatov D. Art of Uzbekistan. Namangan Publishing House, 2018, p. 6.
2. Abdullaev N. History of Art, 1 volume, Tashkent., 1986 p. 43-44.
3. Tolstov S. In search of the culture of ancient Khorezm Tashkent., Science, 1964, p. 31-198.
4. Khidoyatov G. My dear history. Tashkent., Teacher, 1992, p. 5-9.
5. Greece-Uzbekistan. Ancient cultural ties. Exhibition catalog. Tashkent, 2001, Art magazine publishing house.
6. Pulatov D. Formation and development of sculpture in Uzbekistan. Namangan Publishing House, 2018, p. 25.
7. Dilmurod Pulatov, Azizbek Yusupov. The Peculiarity of the Master Mumin and the Uzbek National Painting. Asian Journal of Multidimensional Research, 2020 (3), p. 74-77.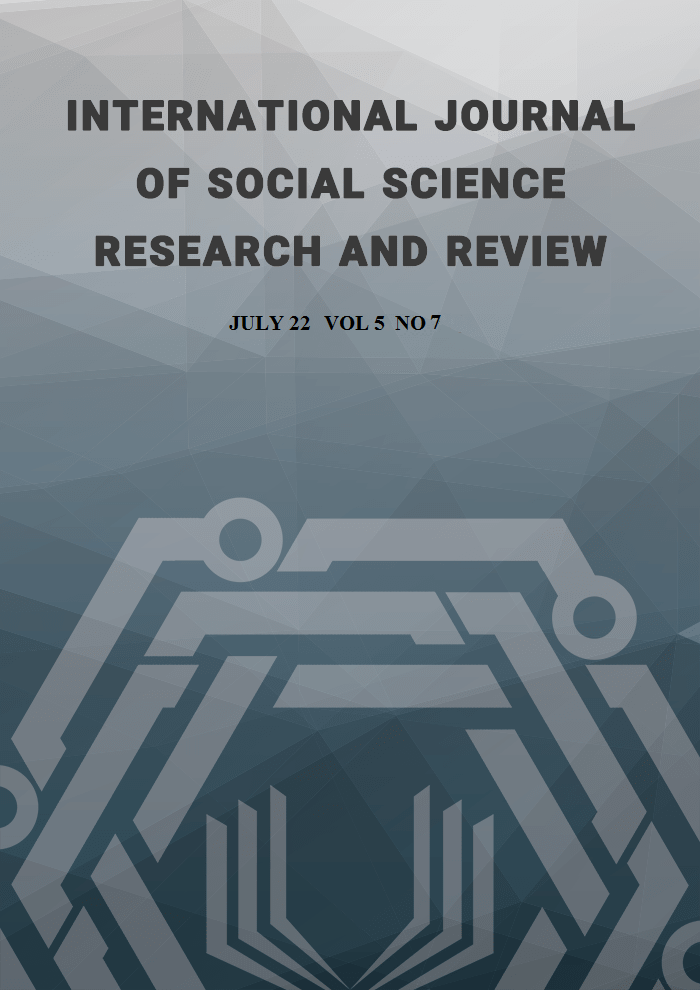 How to Cite
Saymamutovich Pulatov, D. (2022). Formation of Ancient Sculpture on the Territory of Uzbekistan. International Journal of Social Science Research and Review, 5(7), 290-294. https://doi.org/10.47814/ijssrr.v5i7.481
This work is licensed under a Creative Commons Attribution-NonCommercial-NoDerivatives 4.0 International License.
Copyright for this article is retained by the author(s), with first publication rights granted to the journal. This is an open-access article distributed under the terms and conditions of the Creative Commons Attribution license (https://creativecommons.org/licenses/by-nc-nd/4.0/).