The Union of Nature and Conscience in F. Dostoevsky's Novel "Crime and Punishment"
Goncharova N.V.

Kokand State Pedagogical Institute named after Mukimi, Uzbekistan
Keywords:
Problem of Conscience; Nature; False Idea; "Satanic Pride"; Voice of Conscience; Sense of Responsibility; Remorse
Abstract
The article deals with the problem of conscience in the novel by F. Dostoevsky's "Crime and Punishment". The concept of conscience is analyzed in an indissoluble union with human nature.
References
1. Dostoevsky F.M. "Crime and punishment". – M., 1974.
2. Annensky I.F. The Book of reflections. – M., 1979.
3. Davydov Yu.N. Ethics of love and metaphysics of self–will: The problem of moral philosophy. – M., 1982.
4. Rurikov B.S. About Russian classics. – M., 1972.
5. Krasovsky V.E., Ledenev A.V. Literature. The entrant's handbook. – Philological Society "Slovo". M., 2001.
6. Kurlandskaya G.B. The moral ideal of the heroes of L.N. Tolstoy and F.M. Dostoevsky. – M., 1988, – p. 168–169.
7. Tyunkin K.I. Rodion Raskolnikov's Revolt. Will join. Article to the novel by F. Dostoevsky's "Crime and Punishment".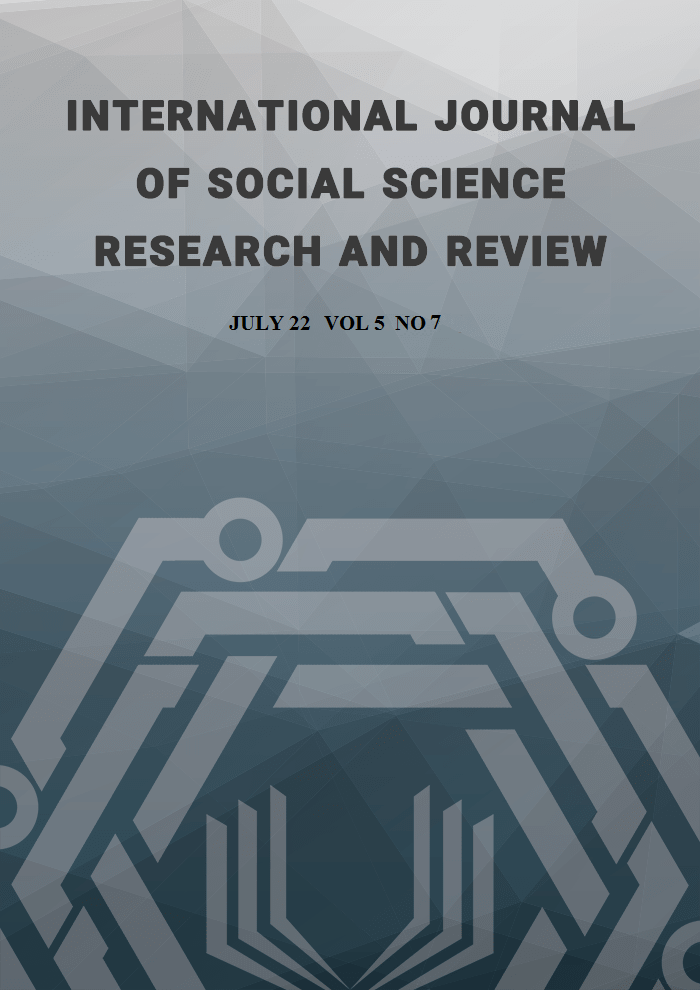 How to Cite
N.V., G. (2022). The Union of Nature and Conscience in F. Dostoevsky's Novel "Crime and Punishment". International Journal of Social Science Research and Review, 5(7), 167-171. Retrieved from https://ijssrr.com/journal/article/view/459
Copyright for this article is retained by the author(s), with first publication rights granted to the journal. This is an open-access article distributed under the terms and conditions of the Creative Commons Attribution license (https://creativecommons.org/licenses/by-nc-nd/4.0/).