Protection of Consumer Position in Relation with Business Actors from an Absolute Responsibility Perspective
Vermonita Dwi Caturjayanti

Business Law, University of Brawijaya, Indonesia

Afifah Kusumadara

Business Law, University of Brawijaya, Indonesia

Yuliati Yuliati

Business Law, University of Brawijaya, Indonesia
Keywords:
Strict Liability; Business Actors; Consumer Protection
Abstract
The burden of proof is always on the plaintiffs in consumer goods loss actions, if the law is followed. Consumers bear a significant burden of evidence due to their lack of knowledge about the production process, the technology used, and the materials really utilized by producers in their roles as business actors. As mentioned in its explanation, the burden of proof is reversed in Consumer Protection Act by adopting a reverse burden of proof system. Hence, this study intends to examine ratio of legislation and principles in Consumer Protection Act and the use of the principle of absolute responsibility as an equalization of the position of consumers with business actors in the Consumer Protection Act. This study takes a legislative approach to normative research. The findings indicate that there are differences of opinion regarding the application of the burden of proof reversal system in the UUPK, owing to the fact that consumer protection is still considered to be inadequate, particularly in claims for compensation for defective products and products containing materials known to be hazardous to physical and mental health. Consumers are not compensated if the business actor establishes that the loss was the result of consumer mistake.
References
Apriani, T. (2020). Kedudukan Doktrin Res Ipsa Loquitur (Doktrin yang Memihak Korban) dalam Tata Hukum Indonesia. GaneÇ Swara, 14(1).
Bachri, R., & Kurniawan, Y. P. (2019). Product Responsibility Lawsuit and Act No. 8 of 1999 Concerning Consumer Protection. 2nd International Conference on Indonesian Legal Studies (ICILS 2019), 118–121.
Dewi, E. W. (2015). Hukum Perlindungan Konsumen, Bandung (pp. 1–165). Graha Ilmu.
Gunawan, J. (1999). Tanggung Jawab Pelaku Usaha menurut Undang-Undang No. 8. Hukum Bisnis.
Harianto, D. (2010). Perlindungan hukum bagi konsumen terhadap periklanan yang menyesatkan. Ghalia Indonesia.
Krisnawatia, I. A. A. (2019). Distribution of Proof Expenses in the Settlement of Consumer Compensation Disputes. International Journal of Innovation, Creativity and Change, 10(5), 92–108.
Marzuki, P. M. (2016). Penelitian Hukum, Edisi Revisi, Cetakan Ke-12. Jakarta: Kencana.
RI, P. A. H. I. D. P. D. (2009). Naskah Akademik Rancangan Undang-undang tentang Perlindungan Masyarakat Adat. Materi Uji Sahih, Dewan Perwakilan Daerah Republik Indonesia.
Shidarta. (2006). Pemetaan Kelembagaan Perlindungan Konsumen. Jurnal Hukum Pro Justitia, 24(1).
Syawali, H., & Imaniyati, N. S. (2000). Hukum Perlindungan Konsumen. Bandung: Mandar Maju.
Theo, H. (1995). Filsafat Hukum Dalam Lintasan Sejarah. In Kanisius.
Widijantoro, J. (1998). Product liability dan perlindungan konsumen di Indonesia. Jurnal Justitia Et Pax Juli-Agustus.
Widnyana, P. R. W., Agung, A. A. I., & Astiti, N. G. K. S. (2021). Tinjauan Yuridis Pertanggungjawaban Mutlak (Strict Liability) dalam Hukum Perlidungan Konsumen. Jurnal Konstruksi Hukum, 2(2), 244–249.
Wisnumurti, G. O., Arwati, N. W., Nahak, S., & Sepud, I. (2020). Legal Protection For Consumers From Misleading Information On Goods And Services In The Perspective Of Consumers Protection Laws. Proceedings of the First International Conference on Technology Management and Tourism, ICTMT, 1–7. https://doi.org/DOI 10.4108/eai.19-8-2019.2293761
Yuanitasaro, M. S. D. (2016). 12-N36-2712 Comparison Study Between Indonesia And United States Law In Regard To The Implementation Of Strict Liability Principles For Product Liability Within Indonesian Consumer Protection Law. 3rd Academic International Conference on Interdisciplinary Legal Studies, 65–74.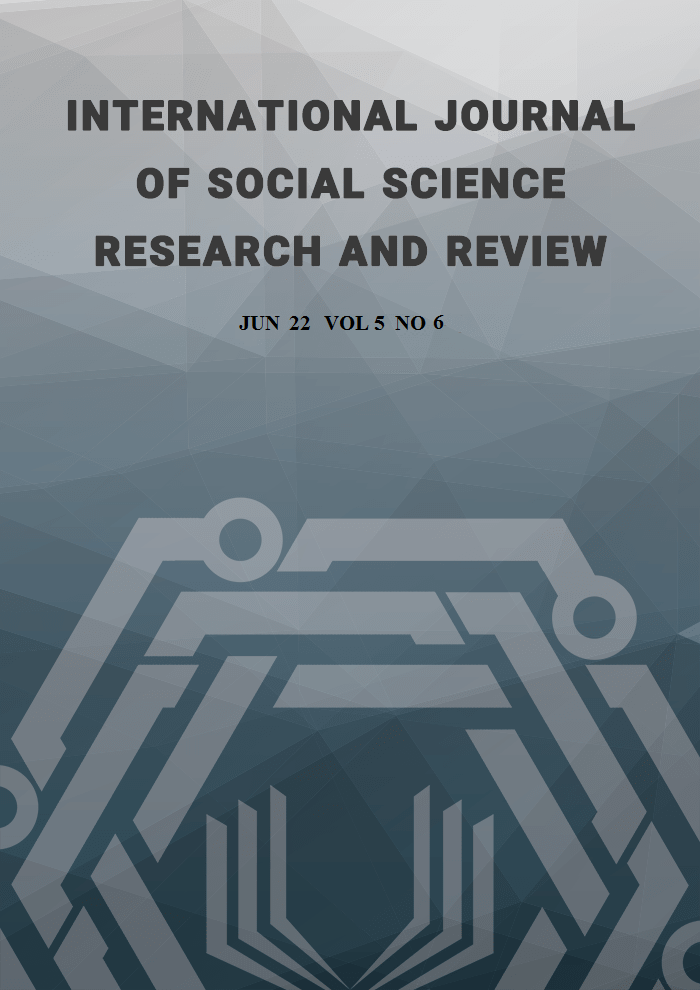 How to Cite
Dwi Caturjayanti, V., Kusumadara, A., & Yuliati, Y. (2022). Protection of Consumer Position in Relation with Business Actors from an Absolute Responsibility Perspective. International Journal of Social Science Research and Review, 5(6), 63-73. https://doi.org/10.47814/ijssrr.v5i6.410
This work is licensed under a Creative Commons Attribution-NonCommercial-NoDerivatives 4.0 International License.
Copyright for this article is retained by the author(s), with first publication rights granted to the journal. This is an open-access article distributed under the terms and conditions of the Creative Commons Attribution license (https://creativecommons.org/licenses/by-nc-nd/4.0/).