A Comparative Study of Post-Marriage Nationality of Women in Legal Systems of Different Countries
Zentralarchiv Yamguchi

Faculty of law, Aristotle University of Thessaloniki, Greece

Gigi Quetelet

Faculty of law, Aristotle University of Thessaloniki, Greece
Keywords:
Nationality, Marriage, Legal systems
Abstract
In the nineteenth century, a school known as "The Unity System of Couples Nationality" stated the idea that women should acquire the nationality of their husbands after marriage. In other words, the nationality of men should be imposed on women. However, in the 20th century, a movement known as feminism emerged which led to the formation of a school named "System of Nationality Independence". This school advocated the separation of marriage and nationality and believed that women's nationality should not change the following marriage. The aforementioned legal schools have had different manifestations in the positive laws of different countries and sometimes it is hard to classify them into a single legal school.   The legal systems of countries can be classified into two groups: legal systems advocating the imposition of husbands' nationality on wives; legal systems opposing the imposition of husbands' nationality on wives.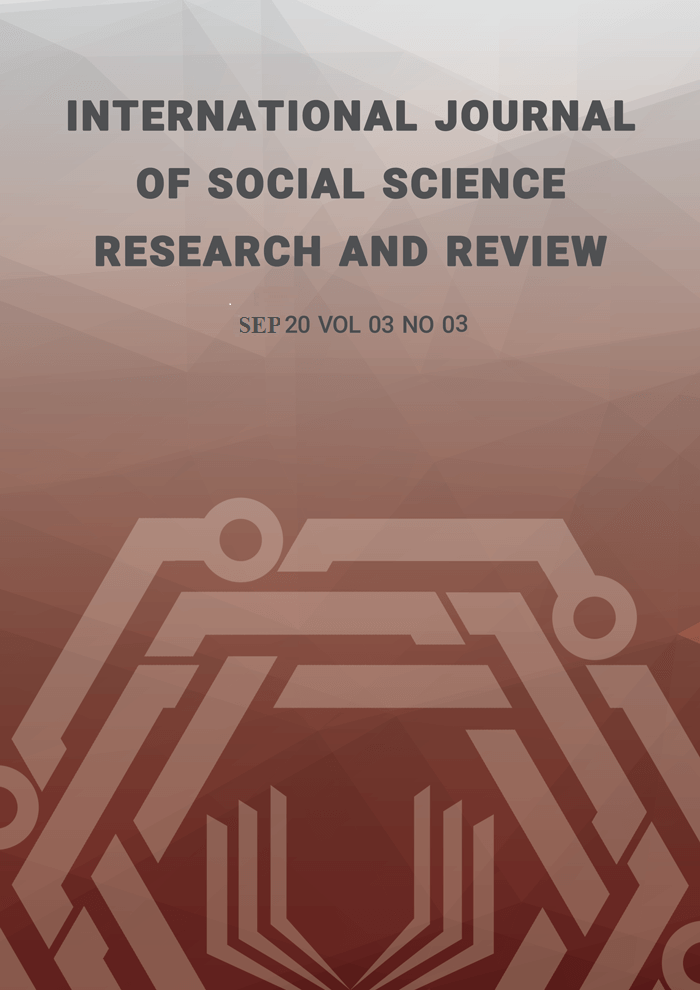 How to Cite
Yamguchi, Z., & Quetelet, G. (2020). A Comparative Study of Post-Marriage Nationality of Women in Legal Systems of Different Countries. International Journal of Social Science Research and Review, 3(3), 1-8. https://doi.org/10.47814/ijssrr.v3i3.41
Copyright for this article is retained by the author(s), with first publication rights granted to the journal. This is an open-access article distributed under the terms and conditions of the Creative Commons Attribution license (https://creativecommons.org/licenses/by-nc-nd/4.0/).