Exploring the Nexus between Akan and Christian Perspectives on Atonement
Isaac Boaheng

PhD, Lecturer in Christian Theology and Ethics, Christian Service University College, Kumasi, Research Fellow, University of the Free State, South Africa
Keywords:
Akan; Atonement; Christ; Christianity; Sacrifice
Abstract
One of the key Christian doctrines is atonement. The subject of atonement is very important in Christian theology because it is the basis for God's reconciliation of the world onto himself. The concept of atonement is found in many other religions apart from Christianity. From an Akan socio-religious perspective, atonement is required to maintain the relationship between humans and the supernatural realm. This paper explored the nexus between the Akan primal concept of atonement and the Christian doctrine of atonement using a literature-based research methodology. The paper demonstrated how an Akan primal understanding of atonement might enhance the Akan Christian understanding of the atonement of Christ. The discussions serve to facilitate the contextualization of the Christian doctrine of atonement for the Akan Christian community so as to make God's salvific work relevant and meaningful to the Akan people. The main thesis of the paper is that an adequate understanding of the Akan traditional concept sin, priesthood and atonement prepares one to appreciate Jesus' role as the ultimate high priest whose once-for-all sacrifice brought to an end the repetitious and imperfect sacrifices offered in Akan traditional religious context.
References
Acheampong, J. W. (2014). I will pass over you: The relevance of the Passover to the Understanding of Salvation in Contemporary Ghanaian Pentecostalism – A critical Reflection from an Akan Perspective. Doctor of Theology Thesis: University of Hamburg. [Accessed online, on 20/4/2020, from https://ediss.sub.uni-hamburg.de/volltexte/2015/7500/pdf/Dissertation.pdf]
Adeyemo, T. (1976). African Traditional Concept of Salvation in the Light of Biblical Teaching. Master's Thesis: Talbolt Theological Seminary. [Accessed online, on 22/4/2020, from http://www.tren.com]
Afriyie, E. (2020). "The Implications of the Odwira Festival for Christianity and Christian Mission in Okuapeman." E-Journal of Religious and Theological Studies, (6)3: 145–157. [Accessed online, on 6/6/2020, from https://doi.org/10.38159/erats.2020061]
Agyarko, R. O. (2009). God's Unique Priest (Nyamesofopreko). Doctor of Philosophy Thesis: University of the Western Cape. [Accessed online, on 21/4/2020, from, URI http://hdl.handle.net/11394/2639]
Ankrah, G. K. (2018). "The Effect of Lexical Borrowing in Techiman: A Case Study in the
Brong-Ahafo Region of Ghana." European Journal of Literature, Language and Linguistics Studies, 2(4):53-74.
Awoniyi, S. (2015). "Ethical Guidelines for Sacrifice in African Traditional Religion: A Social Cultural Approach." Global Journal of Arts, Humanities and Social Sciences, 3(11):63-72.
Bediako, K. (2000). Jesus in Africa: The Christian Gospel in African History and Experience. Akropong-Akuapem: Regnum Africa.
Ekem, J. D. K. (2005). New Testament Concepts of Atonement in an African Pluralistic Setting. Accra: SonLife Press.
Ephirim-Donkor, A. (2018). "African Spirituality and Religion." Trinity Journal of Church and Theology, 19 (3):7-27.
Kyeremanteng, N. K. (2010). The Akan of Ghana: Their Customs, History and Institutions. Kumasi: Sebewie De Ventures.
McVeigh, M. J. (1974). God in Africa: Concepts of God in African Traditional Religion and Christianity. Massachusetts: Claude Stark, Inc.
Mojola, A. O. (1999). "The Chagga Scapegoat Purification Ritual and Another Re-reading of the Goat of Azazel in Leviticus 16." Melita Theologica, 50(1): 57-83.
Ngewa, S. (2006). "Colossians." In Adeyemo, T (ed.), African Bible Commentary, pp. 1475-1484. Nairobi: WolrdAlive.
Onyinah, O. (2002). Akan Witchcraft and the Concept of Exorcism in the Church of Pentecost. Doctor of Philosophy Thesis: University of Birmingham.
Pobee, J. S. (1979). Toward an African Theology. Nashville: Abingdon Press.
Quarcoopome, TNO (1987). West African Traditional Religion. Ibadan: African Universities Press.
Salm, S. J. & Falola, T. (2002). Culture and Customs of Ghana. London: Greenwood Publishing Group.
Wiafe, F., Anson, B. & Enam, B. D. S. (2016). "The Biblical Concept of Sacrifice and the Ghanaian Worldview: Relevance for the Modern Ghanaian Christianity." The International Journal of Social Sciences and Humanities Invention, 3(8):2519-2526.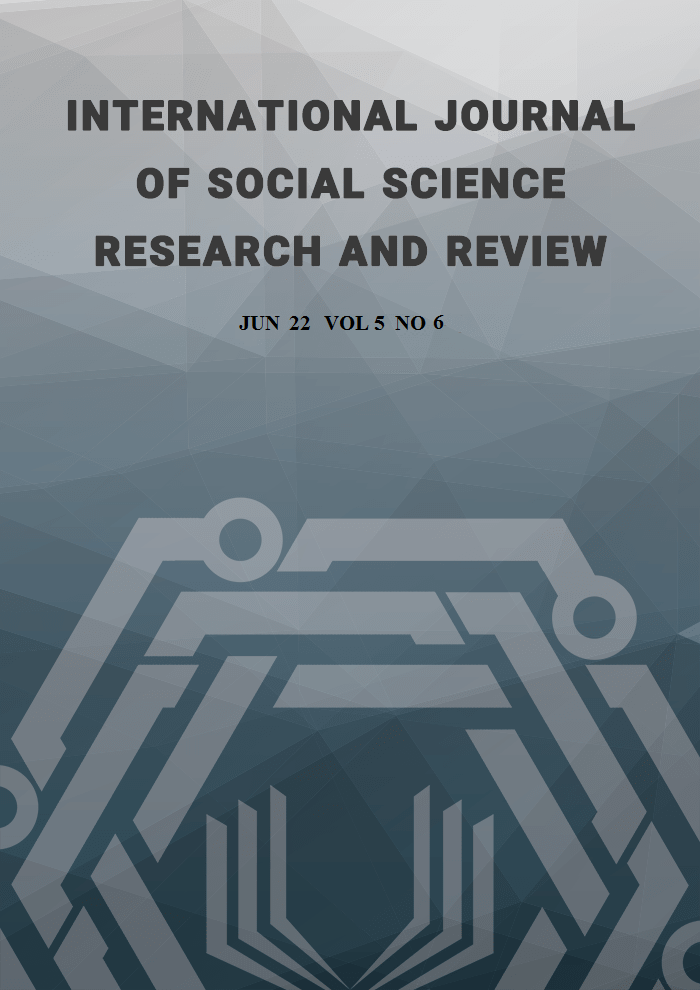 How to Cite
Boaheng, I. (2022). Exploring the Nexus between Akan and Christian Perspectives on Atonement. International Journal of Social Science Research and Review, 5(6), 1-11. https://doi.org/10.47814/ijssrr.v5i6.407
This work is licensed under a Creative Commons Attribution-NonCommercial-NoDerivatives 4.0 International License.
Copyright for this article is retained by the author(s), with first publication rights granted to the journal. This is an open-access article distributed under the terms and conditions of the Creative Commons Attribution license (https://creativecommons.org/licenses/by-nc-nd/4.0/).