An Investigation of the Basics of Community Economic Security in Nahj al-Balagha
Mojtaba Ansari Moghaddam

University lecturer and researcher, University of Science and Education of the Holy Quran, Iran
Keywords:
Economic Security, Healthy Economy, Islamic Society, Nahj al-Balagha
Abstract
Security in various dimensions (cultural, social, military, economic) is the most important human need that is of particular concern to the Islamic holy religion. Economic security is one of the important dimensions of security that is closely linked to the fate of society. Because the development of a society needs its economic progress. The Islamic religion has always introduced various rules for the economic system in order to achieve a desirable and healthy economy. Amir al-Mu'minin Ali (pbuh), the first Imam of the Shiites, has in his scientific and practical course precious tips of a healthy economy that, after the Holy Quran, is the most important source of economic security. The Alawite government is also an example of practical Islamic governments. During his caliphate, Amir al-Mu'minin (pbuh) made every effort to have a favorable economy and the people of that community to live in economic security. The Emir (pbuh) proposes various points and strategies for achieving economic security, These include: overseeing affairs, dealing with corruption, creating a culture of endowment, combating usury, combating hoarding, fair judgment, promoting the economy, reforming consumption patterns, equitable division of public property.
References
The Holy Quran.

Nahj al-Balagheh.

Almasi, Jalil, (1979), "Fighting Economic Corruption in Imam Ali's Government", Kayhan Magazine, no.

Bahrami, Hamzeh Ali and Somayeh Mahdieh, (1986), "An Analysis of the Practical Mechanisms of Resistance Economics in Nahj al-Balagheh Based on Governmental Duties", Nahj al-Balagheh Research Journal, No. 55.

Bastani, Fouad Afram, (1996), "Abjadi Culture", Tehran: Islamic Publications.

Boroumand, Shahzad et al., (2008), "Economic Security in Iran and Some Selected Countries", Tehran: Parliament Research Center.

Dehkhoda, Ali Akbar, (1998), The Dictionary, Tehran: Tehran University Press.

Khosravi, Amir, and Najaf Lakzai, (2016), "Economic Security from the Perspective of Imam Ali (PBUH) with Emphasis on the Treaty of Malik Ashtar", Nahjol Balagha Research Journal, No. 50.

Lakzai, Najaf, (2011), "Jurisprudence and Security", Qom: Islamic Publications Office Publications, New Research in Islamic Jurisprudence, No. 70.

Mostafavi, Hassan, (1368), "Examining the Words of the Holy Quran", Tehran: Ministry of Culture and Islamic Guidance Publications.

Motahhari, Morteza, (undated), "Siri in Nahj al-Balagha", Tehran: Sadra Publications.

Ragheb Esfahani, Hossein Ibn Mohammad, (1995), "Singularities of the Qur'an", Tehran: Mortazavi Publications.

Soltani Renani, Seyyed Mehdi, (2005), "Economic Barriers to Justice and Security from Imam Ali's Perspective", Kowsar Journal, No. 64.

Zare Shahi, Ali, (2000), "Political Instability and Economic Security and its Impact on the Factors of Production in Iran", Tehran: Strategic Studies Department, Strategic Studies Journal, No. 7-8.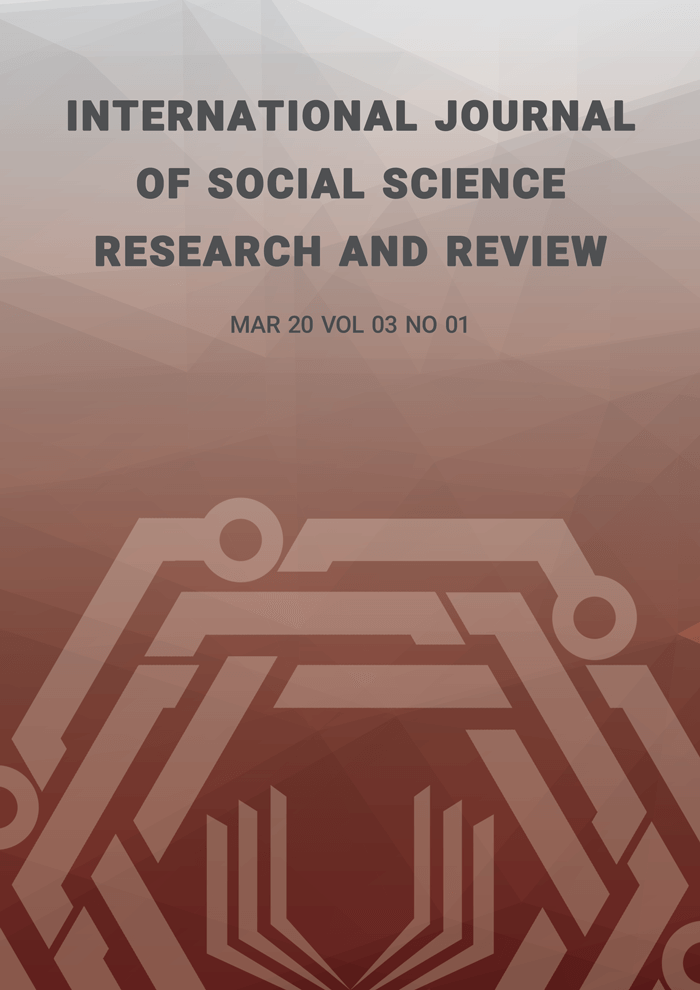 How to Cite
Moghaddam, M. A. (2020). An Investigation of the Basics of Community Economic Security in Nahj al-Balagha. International Journal of Social Science Research and Review, 3(1), 41-51. https://doi.org/10.47814/ijssrr.v3i1.40
Copyright for this article is retained by the author(s), with first publication rights granted to the journal. This is an open-access article distributed under the terms and conditions of the Creative Commons Attribution license (https://creativecommons.org/licenses/by-nc-nd/4.0/).