Reconstructing Others via Translation in the Late Qing and the Early Republic of China
Peng Yin

College of Foreign Languages and Literature, Northwest Normal University, China
Keywords:
The West; Others; Reconstructing; Cultural Imperialism
Abstract
Conceiving translation as a cultural construction tool, this paper, resting on the translation of "foreigners" in China during the late Qing and the early Republic, explores how the West and the Westerners as Others are constructed diachronically in the period. It finds that the prominent scholars in the period, most of whom were educated in the Western academic institutions, produced the discourses on foreigners' superiority. Foreigner was initially used to describe the phenotypic differences between those born and grown up in China and those who are not. Chinese cultural homogeneity endows foreigners with derogatory connotations. In contrast, the Chinese constitution of discourses on foreigners in the late Qing and the early Republic moves foreigners from a periphery position to a central one in Chinese society.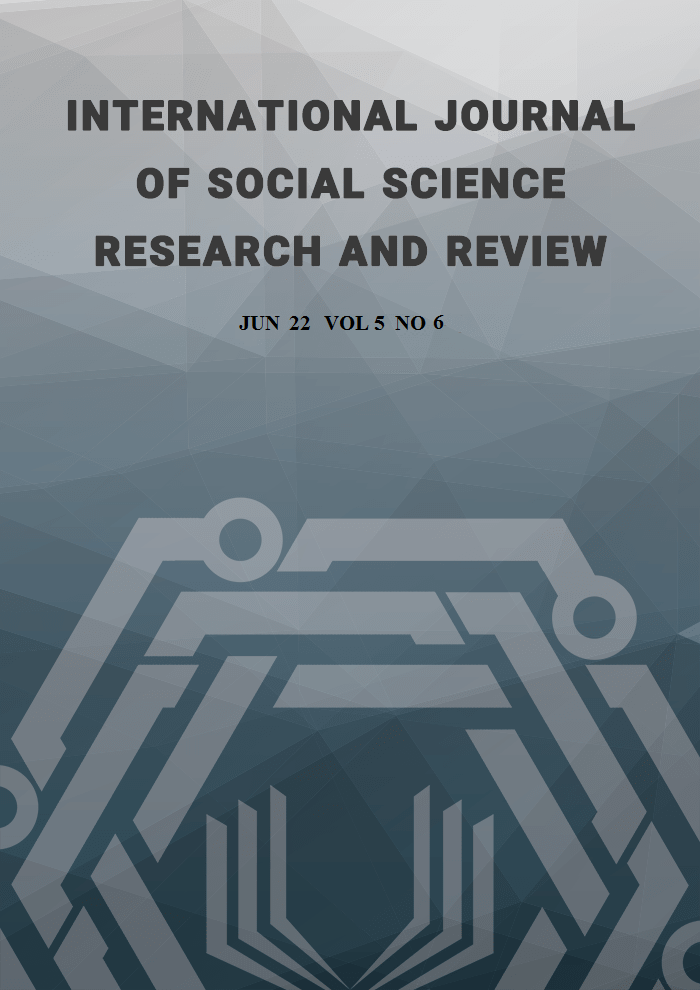 How to Cite
Yin, P. (2022). Reconstructing Others via Translation in the Late Qing and the Early Republic of China. International Journal of Social Science Research and Review, 5(6), 235-243. https://doi.org/10.47814/ijssrr.v5i6.373
Copyright (c) 2022 Peng Yin
This work is licensed under a Creative Commons Attribution-NonCommercial-NoDerivatives 4.0 International License.
Copyright for this article is retained by the author(s), with first publication rights granted to the journal. This is an open-access article distributed under the terms and conditions of the Creative Commons Attribution license (https://creativecommons.org/licenses/by-nc-nd/4.0/).