Qualitative Exploration of Health-care Experiences of the 'Miya' Community of Assam during Covid-19 Pandemic
Mayuri Sarma

Centre for Studies of Plural Societies (CSPS), New Delhi, India
Keywords:
'Miya'; Covid-19; Assam; Healthcare; Disparity; Discrimination
Abstract
The study investigates the various factors responsible that influenced the healthcare experiences of Assam's 'Miya' community during the Covid-19 outbreak. Using an exploratory and qualitative research framework, semi-structured interviews were performed for three months on a sample of 20 male and female 'Miya' patients and their attendants inside the confines of a government hospital in Guwahati, Assam. An inductive, thematic interpretation of data revealed that during the pandemic, the exploitative and unfair medical system fostered discriminating and stressful experiences among the 'Miyas'. Because of their contested social identity, low occupational, literary, and linguistic status, changing hospital setting and protocols, and lack of internal connections, they have witnessed rising stereotypes, social exclusion, neglect, and distance from/by non-Miya counterparts in the context of healthcare.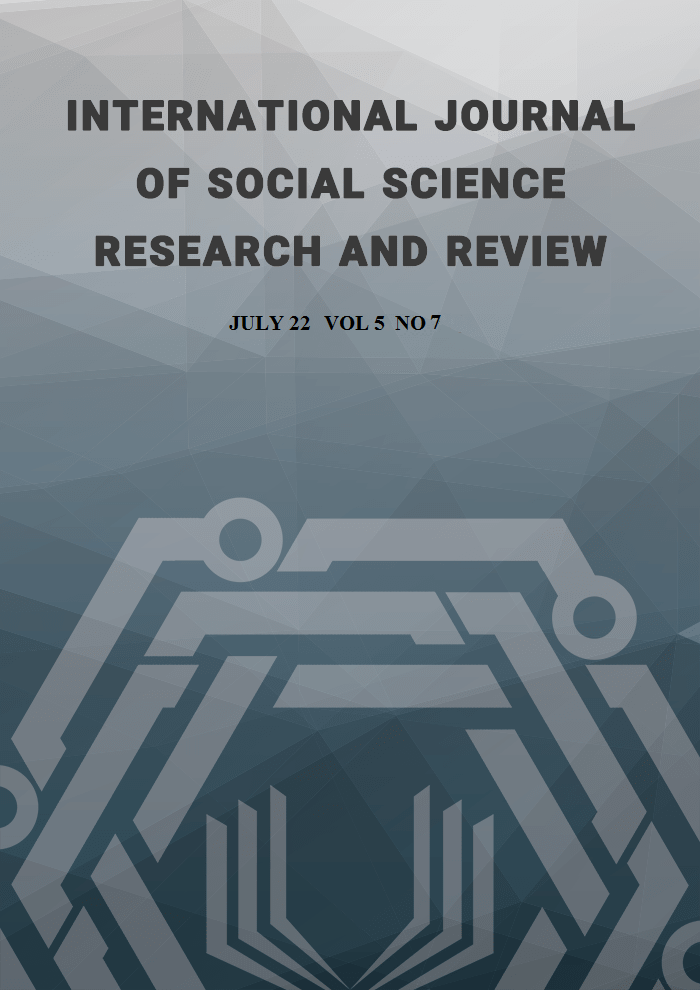 How to Cite
Sarma, M. (2022). Qualitative Exploration of Health-care Experiences of the 'Miya' Community of Assam during Covid-19 Pandemic. International Journal of Social Science Research and Review, 5(7), 1-9. https://doi.org/10.47814/ijssrr.v5i7.370
Copyright (c) 2022 Mayuri Sarma
This work is licensed under a Creative Commons Attribution-NonCommercial-NoDerivatives 4.0 International License.
Copyright for this article is retained by the author(s), with first publication rights granted to the journal. This is an open-access article distributed under the terms and conditions of the Creative Commons Attribution license (https://creativecommons.org/licenses/by-nc-nd/4.0/).