The Challenges Faced by Manufacturing Companies in Implementation of Green Supply Chain: Evidence from the Bakhresa Food Products Limited in Dar es Salaam – Tanzania
Abuubakar A. Khamis

1Department of Procurement & Supplies Management, College of Business Education (CBE), Dar es Salaam, Tanzania

Emmanuel J. Munishi

(PhD) Senior Lecturer, Development Studies, Department of Business Administration (BA), (CBE), Dar es Salaam, Tanzania

Ibrahim M. Issa

Assistant lecturer, Supply Chain, Department of Procurement & Supplies Management, College of Business Education (CBE), Dar es Salaam, Tanzania
Keywords:
Challenges; Manufacturing Companies; Green Supply Chain
Abstract
Northwistanding the role played by manufacturing companies in implementation of green supply chain, it seems that, this role has not been  fully practiced by manufacturing companies in ensuring green supply chain.  Taking Bakhresa Food Product LTD as a case study. This paper is intended to get a better understanding of the challenges faced by manufacturing companies in understanding green supply chain and recommending strategies for improving this role. Based on the qualitative appraoch and a purposive sample of 60 respondents, data were collected using in-depth interview, focus group discussion, indirect observation and analysis of  secondary data. Data were analysed based on the thematic analysis strategy through the aid of MAXQDA 10 software. Findings of the study revealed that, manufacturing companies faced a number of challenges towards implementing green supply chain. At the green sourcing and purchasing level, the company was confronted with lack of sustainable practices in the organization vision and mission, poor commitment by top management to source environmental friendly materials and high operational costs. Moroever, challenges related to green manufacturing were lack of knowledge by the staff on environmental practices and impacts as well as lack of demand for green manufactured products due to their expensive nature. Challenges related to green transportation and distribution included irregular transportation by the vehicles, poor maintenance of the vehicles and poor infrastructures. Finally, challenges related to green disposal and reverse logistics were lack of information sharing between the firms and suppliers, inadequate legal enforcement by the government specifically to protect environment, shortage of equipment, lack of knowledge of the workers about disposal processess and also manufacturing companies failure to control customers after selling the products. Hence, to improve this situation, we recommend that; to improve green sourcing, use of modernized machines and provision of relevant traing. For the green transportation, manufacturing companies are required to conduct maintanance fot motor vehicles, making consolidation of materials so as to reduce number of trips per day. Finally, to improve green disposal, manufacturing companies are required to establish the program of waste collection from the residential areas as well as purchasing disposal equipment so as to avoid costs of outsourcing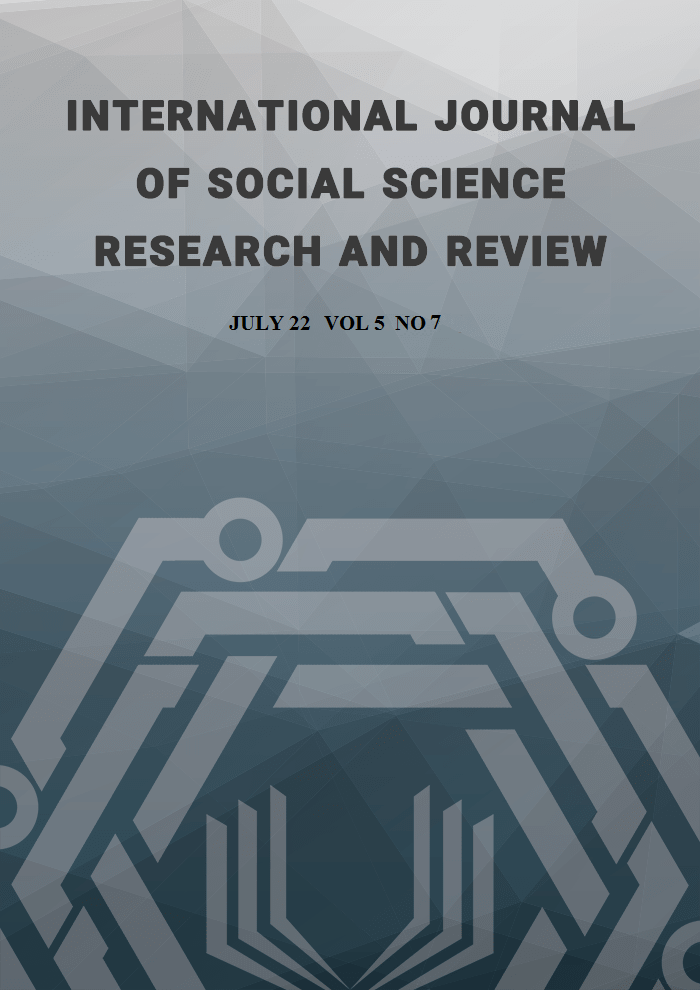 How to Cite
A. Khamis, A., Munishi, E. J., & Issa, I. M. (2022). The Challenges Faced by Manufacturing Companies in Implementation of Green Supply Chain: Evidence from the Bakhresa Food Products Limited in Dar es Salaam – Tanzania. International Journal of Social Science Research and Review, 5(7), 69-81. https://doi.org/10.47814/ijssrr.v5i7.343
Copyright (c) 2022 Abuubakar A. Khamis, Emmanuel J. Munishi, Ibrahim M. Issa
This work is licensed under a Creative Commons Attribution-NonCommercial-NoDerivatives 4.0 International License.
Copyright for this article is retained by the author(s), with first publication rights granted to the journal. This is an open-access article distributed under the terms and conditions of the Creative Commons Attribution license (https://creativecommons.org/licenses/by-nc-nd/4.0/).