Imam Ali (Ali Ibn Abi Ṭalib), The Peak Personality Who Shaped Arabic Poetry with His Wise Words
Serdar Dayan

Department of English Language Teaching, Faculty of Education, Tishk International University, Erbil/Iraq

Adem Daskan

Department of English Language Teaching, Faculty of Education, Tishk International University, Erbil/Iraq
Keywords:
Imam Ali, Poems, Words of Imam Ali
Abstract
Imam Ali, the sultan of wise words, who had a good command of the Qur'an, hadiths, and poems of the period of ignorance (Jahiliyyah), used literary sentences even in his everyday conversations. He proved to be the pinnacle of literature by skillfully bringing together words in his poems with deep meanings. His poems were examined in Arab and Turkish sources to reveal the literary power of Imam Ali and the beauty of the used language. Studies on the literary aspect of Imam Ali in the Arabic field are more than the studies in the Turkish field. In the literature, much research was conducted about Imam Ali, but very few of these studies examined his literary language side. As he was the basis of Islamic sciences and the master of scholars who grew up in these fields, he occupied a great place in the literature of Muslim countries. We tried to make up for the lack of analysis of Imam Ali's literary language in this context. Imam Ali was a great person who needed to be examined in every aspect of literature. We tried to reveal his literary side, which was a guide for those who came after him.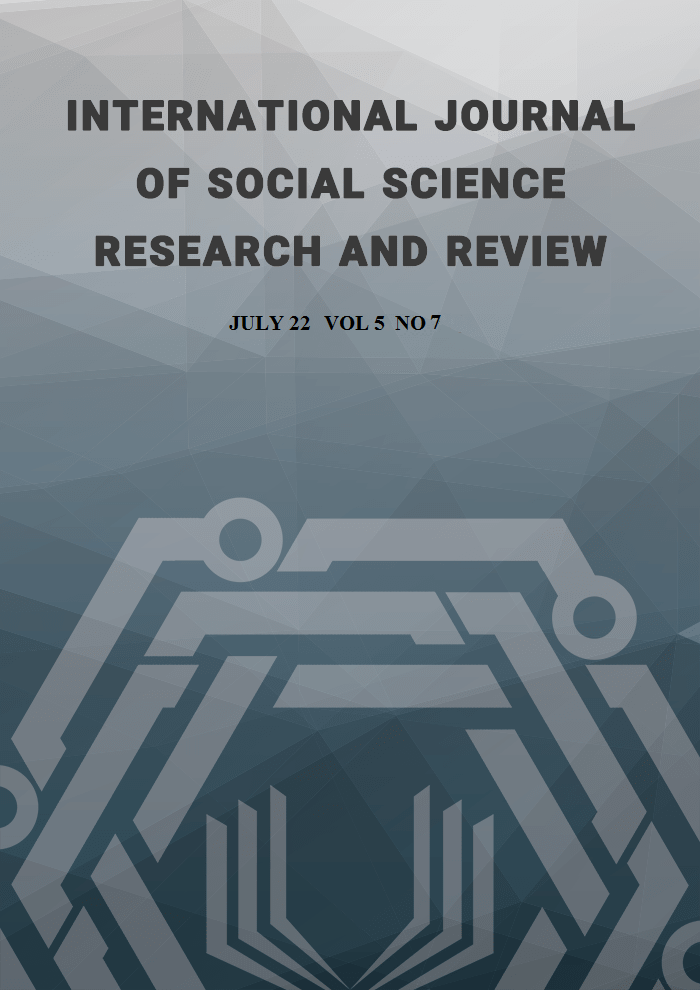 How to Cite
Dayan, S., & Daskan, A. (2022). Imam Ali (Ali Ibn Abi Ṭalib), The Peak Personality Who Shaped Arabic Poetry with His Wise Words. International Journal of Social Science Research and Review, 5(7), 36-41. https://doi.org/10.47814/ijssrr.v5i7.342
Copyright (c) 2022 Serdar Dayan, Adem Daskan
This work is licensed under a Creative Commons Attribution-NonCommercial-NoDerivatives 4.0 International License.
Copyright for this article is retained by the author(s), with first publication rights granted to the journal. This is an open-access article distributed under the terms and conditions of the Creative Commons Attribution license (https://creativecommons.org/licenses/by-nc-nd/4.0/).