The Effect of Gender Independence and Leadership Style on Audit Quality in Makassar Public Accounting Offices
Abdul Karim

Faculty Economic and Business, Universitas Bosowa, Makassar, Indonesia

Indah Syamsuddin

Faculty Economic and Business, Universitas Bosowa, Makassar, Indonesia

Ahmad Jumarding

Faculty Economic and Business, Universitas Bosowa, Makassar, Indonesia

Amrullah Amrullah

STIE Amkop, Makassar, Indonesia
Keywords:
Independence; Leadership Style; Quality Audits
Abstract
This study aims to examine the effect of independence and leadership style based on the gender on audit quality at public accounting firms in Makassar City. This research is descriptive quantitative research using primary data obtained from auditors who work at the public accounting firm in Makassar. The data collection method was carried out using a questionnaire distributed to six public accounting firms with a sample of 30. The sampling technique used the saturated sampling method, based on the consideration that the auditors working at the Makassar public accounting firm represented representative auditors in South Sulawesi. The results of this study indicate that: 1) Auditor independence has a positive and significant effect on audit quality. The higher the level of independence possessed by the auditor in carrying out his duties, the higher the quality of the audit it produces. 2) Leadership style based on gender has a positive and significant effect on audit quality. This means that the better the leadership style applied by the leader, the audit quality will increase. The contribution of the independent variable to the dependent variable is 43.7% and the remaining 56.3% is the influence of the factors that influence the dependent variable that is not included in this research model.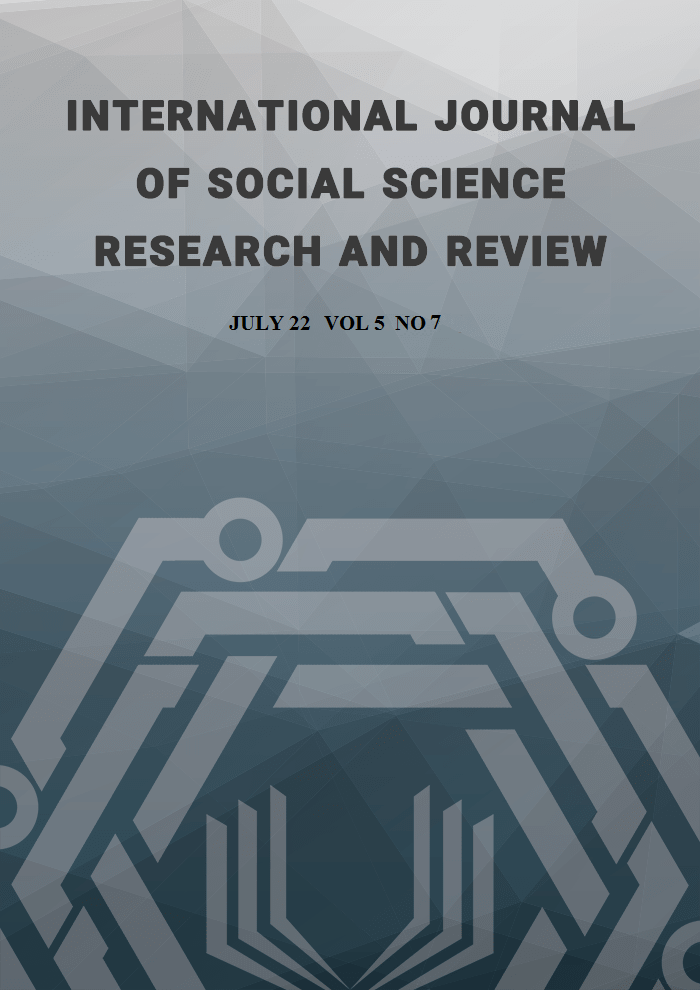 How to Cite
Karim, A., Syamsuddin, I., Jumarding, A., & Amrullah, A. (2022). The Effect of Gender Independence and Leadership Style on Audit Quality in Makassar Public Accounting Offices. International Journal of Social Science Research and Review, 5(7), 114-126. https://doi.org/10.47814/ijssrr.v5i7.341
Copyright (c) 2022 Abdul Karim, Indah Syamsuddin, Ahmad Jumarding, Amrullah Amrullah
This work is licensed under a Creative Commons Attribution-NonCommercial-NoDerivatives 4.0 International License.
Copyright for this article is retained by the author(s), with first publication rights granted to the journal. This is an open-access article distributed under the terms and conditions of the Creative Commons Attribution license (https://creativecommons.org/licenses/by-nc-nd/4.0/).