Investigation into Hezbollah's role in the political structure of Lebanon(2006- 2018)
Safar Ali Kooshki

Political Science Department, Qom Branch, Islamic Azad University, Iran

Ali Shirkhani

Political Science Department, Qom Branch, Islamic Azad University, Iran

Davood Kiani

Political Science Department, Qom Branch, Islamic Azad University, Iran
Keywords:
Hezbollah, Lebanon, Lebanese Political Structure, Democratic Participation
Abstract
Lebanon is a country with a mosaic structure, with numerous factors contributing to this structure, including religion, religion, ethnicity, group, multiple culture, and the existence of numerous parties, which would be a coincidence in democratization as well as domestic, regional and international tensions. In other words, it has both negative and positive sides, the negative side is the reduction of domestic power and the loss of capacity, and the positive sign is the emergence of groups, parties and movements that can have a large-scale management capability in Lebanon.In the meantime, Hezbollah can be considered as a strong and active activist in the country, calling for pragmatic tendencies in political power. This movement has shown that it can both strengthen the military and social and political realms. The question is: How did Hezbollah affect Lebanon's political structure during 2006-2018? It seems that Hezbollah has played an effective role in the political structure of Lebanon from 2006 to 2018, through democratic participation in power gaining power. The research method in this article is descriptive-analytical and the method of compilation is documentary and library.
References
Abdullahi, Hassan (1397). From Resistance to Victory: The History of Hezbollah in Lebanon. Tehran: Soda.
Al-Al-Kharjiah Lhosbullah, Hezbollah: Al-Nashah and Al-Rawiya, unfading, unfettered, without cease (quoted from Asadollahi, 2003, p. 206207).
Al-Nahar, February 1, 1996 (quoted from Asadollahi, 2003, p. 207).
Asadollahi, Masoud (2003), "Lebanese Hezbollah Movement, Past and Present", Tehran, Strategic Studies Institute.
Bagheri Chouba, Abbas, and Parvin, Khairullah (2013), The Conceptualization of Lebanese Hezbollah's actions from the perspective of international law, Khorsandi publication.
Bazi, Mohammad Hussein, (2007) Zabur Resistance: Hezbollah in Resistance, Translated by Mustafa Allahyari, Tehran, Islamic Advertising Organization, International Printing and Publishing Company. First Printing.
Habollah, Heydar (2012), "Al-Hirkata al-Issalamy Hemom and Ghazayas", Translator; Hamid Reza Gharib Reza, Al-Mustafa's "Regional Research" Quarterly (p.).
International Information Monthly, (Opinion Poll), December 2007, No. 65.
Iran Newspaper, No. 4586, Access Date; September 13, 2010.
Jam Jum, No. 5100, dated 18/2/97.
Mahmoud Heidar, Al-Laayyen al-Salmi: Our Lebanese people, after Al-Harb, Beirut Dar al-Farabi, 1977.
Center for Eldershad and Al-Bahu (1997), "Lebanon Required Information", Beirut.
Maleki, Mo R, and Razghandi, E (2011), Public Diplomacy and Ahmadinejad Government: Micro-Level Game in the Middle East, Political Science, Karaj Azad University, No. 16.
Mir Ali, Mohammad Ali (2012) "The Challenge of Tradition and Modernity in Lebanon and Syria," Qom, Book Garden.
Mohammadi, Hadi (1385). Symbolic war with Lebanese Hezbollah pattern. Journal of Strategic Studies of the Islamic World, 26 (2), 54-41.
Naderi Samiromi, Ahmed (1367), Lebanon, Bureau of Political and International Studies of the Foreign Ministry, Tehran, Naser Nasim.
Naderi Samiromi, Ahmed (1988), Lebanon, Bureau of Political and International Studies of the Foreign Ministry, Tehran, Naser Nasim.
Nazar Hamza (1995), "From Islamic Revolution to Parliamentary Consensus", Translation by Behrouz Abuei Mehrizi, Political Science, Imam Sadiq University Research Center, Political Studies Office, Preface No. 3, Bahman and Esfand.
Rafat, Seyyed Ahmad (2015), Seyyed Hassan Nasrallah; Southern Revolution, translation of the names of Khaje Zadeh, Qom, Ma'aref.
Rivaran,H. (2006). The achievements of Hezbollah's victory in the 33-day war. Journal of Strategic Studies of the Islamic World. 26, 32-40.
Shklat, Fazl (1978), "Al-Tha'fah and Al-Hurf al-Ahlyah in Lebanon", Beirut.
Taleshan, Hassan (2010), "Shiite Geopolitics in Lebanon", Shiite News Journal, August 57.
Sites
Augustus, Richard Norton (2007). Hezbollah in Lebanon: A picture beyond the stereotypes, retrieved on 10/15/2007 from http://irdiplomacy.fr/fa/news/
Hezbollah Yatmah Ludor أكبر في الحكومة اللبنانية القادمة; release date May 23/2018 at www.eremnews.com.)
Hizbullah. Alnashaha and Well; 2004/10/3; the site http://www.aljazeera.net
Ghassan Michel Rubis, Andisheh Club Site, 6/7/2008, Translator: Mehdi Kazemi, address: http://www.bashgah.net/fa/content/show/25649.
Farhadi, Saeed (2016). Official announcement of the results of the Lebanese elections; the joy of supporters of Hezbollah and the protest of one of the candidates, retrieved on 14/10/2018 from http://fa.euronews.com/2018/05/08/official-results-lebanese-election-hezbollah-supporters-protest-loser-candidate-.
Najib Lian, translation; Siavash Alizadeh, Bey, Lebanese judicial review, access; http://hassani.ir/post/514.
A Look at Lebanese Hezbollah: A Short History, Augustus Richard Norton, 2007, site http://www.irdiplomacy.ir. 30 .2017. | 20:07 Code: 1973.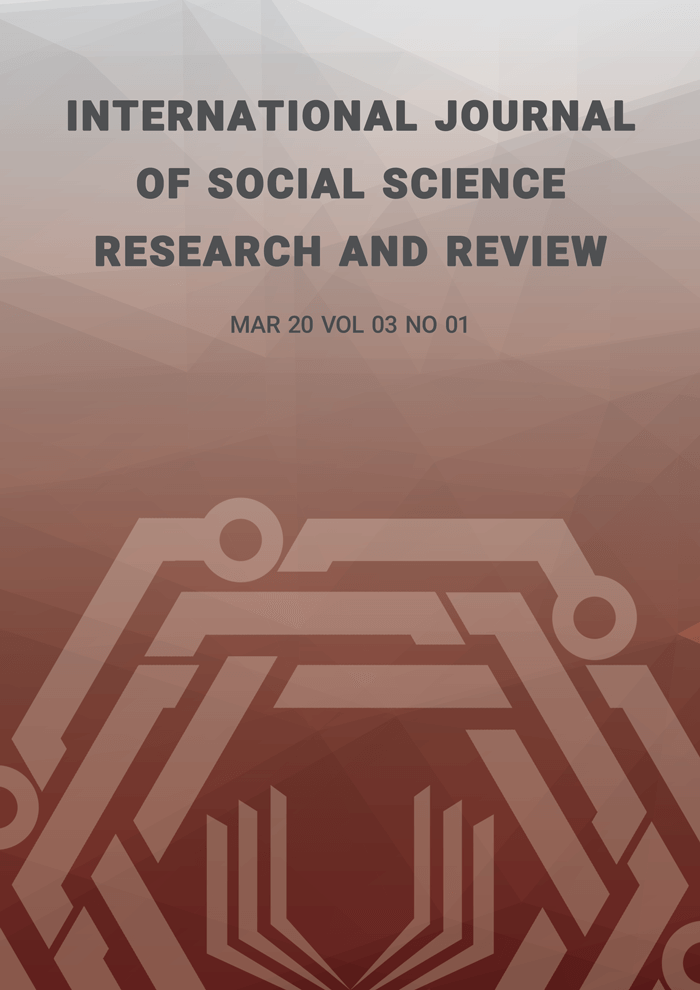 How to Cite
Ali Kooshki, S., Shirkhani, A., & Kiani, D. (2020). Investigation into Hezbollah's role in the political structure of Lebanon(2006- 2018). International Journal of Social Science Research and Review, 3(1), 27-40. https://doi.org/10.47814/ijssrr.v3i1.33
Copyright for this article is retained by the author(s), with first publication rights granted to the journal. This is an open-access article distributed under the terms and conditions of the Creative Commons Attribution license (https://creativecommons.org/licenses/by-nc-nd/4.0/).