Legal Position Open and Closed Traditional Court Decisions Relating to Indigenous Land Disputes in Malamoi Sorong Region in Positive Law (Case Study Between the Clan Malibela Klawalu Against the Clan Malibela Klaifi)
Areos Brenord Borolla

Faculty of Law, Universitas Narotama Surabaya, Indonesia
Keywords:
Legal Position; Traditional Court; Law
Abstract
The type of research used in this research is normative legal research. Whereas in civil justice system, there are norms and principles that provide space for practice of customary justice which has a combination of characteristics as informal justice, communal justice, alternative dispute resolution, and simplified court regardless of inconsistency and inconsistency of laws and regulations regarding the existence customary justice system in Indonesian judicial system that applies positively. The influence of the position of customary courts in the civil justice system is especially apparent in the functional relationship between customary court decisions and the settlement of civil cases in court.  Therefore, to accommodate the existence of customary court decisions, in practice judges will optimize the mechanisms regulated in the civil justice system such as through mediation in court.
References
Busroh, F. F. (2017). PERANAN TOKOH ADAT SEBAGAI MEDIATOR SOSIAL DALAM MENYELESAIKAN KONFLIK AGRARIA YANG MELIBATKAN MASYARAKAT ADAT MULTIKULTURAL DI INDONESIA (PERSPEKTIF KAJIAN SOCIO LEGAL RESEARCH). Jurnal Hukum Mimbar Justitia, 3(1). https://doi.org/10.35194/jhmj.v3i1.12
Dolosais, J. (2020). Pengaruh Pengetahuan Perpajakan Dan Sanksi Pajak Terhadap Kepatuhan Wajib Pajak Pedagang E-Commerce. Jurnal STEI Ekonomi, 29(02).
Golap, M., & Umpain, A. maya D. (2019). Eksistensi Lembaga Masyarakat Adat Mala Moi Dalam Pembagian Harta Warisan Tanah Adat Marga Osok Malaimsimsa Di Kota Sorong. JUSTISI, 4(2), 78. https://doi.org/10.33506/js.v4i2.533
Michael, T. (2020). HUKUM TATA NEGARA DARURAT CORONA DI INDONESIA. Mimbar Keadilan. https://doi.org/10.30996/mk.v13i2.3468
Priyani, A. P. (2020). IMPLEMENTASI TUGAS DAN WEWENANG MAJELIS RAKYAT PAPUA MENURUT UNDANG-UNDANG NOMOR 21 TAHUN 2001 TENTANG OTONOMI KHUSUS PAPUA. El-Iqthisadi : Jurnal Hukum Ekonomi Syariah Fakultas Syariah Dan Hukum, 1(2). https://doi.org/10.24252/el-iqthisadi.v1i2.11726
Rooseno. (2016). Eksistensi Undang-Undang Nomor 21 Tahun 2001 tentang Otonomi Khusus bagi Provinsi Papua. Jurnal Penelitian Hukum De Jure, 16(1).
Safruddin, S. (2018). SORONG SERAH (STUDI ANALITIK PERUBAHAN KEPATUHAN BUDAYA). Historis | FKIP UMMat, 1(1). https://doi.org/10.31764/historis.v1i1.203
SARI, N. L. A. (2021). KONSEP HAK MENGUASAI NEGARA TERHADAP TANAH DALAM HUKUM TANAH (UUPA) DAN KONSTITUSI. GANEC SWARA, 15(1). https://doi.org/10.35327/gara.v15i1.202
Wahid, A., Sunardi, S., & Kurniawati, D. A. (2019). MEMBUMIKAN KONSTITUSI INDONESIA SEBAGAI UPAYA MENJAGA HAK KEBHINEKAAN. Yurispruden, 2(2). https://doi.org/10.33474/yur.v2i2.2787
Wahyumi, P. (2015). Struktur Ketatanegaraan RI Berdasarkan Pancasila Dan UUD 1945 (Sebelum dan Sesudah Amandemen). Jurnal Polimes, 1(2).
Yuliana. (2018). Model Partisipasi Masyarakat Moi Dalam Pelaksanaan Pendidikan Adat Kambik. Jurnal Noken, 4(1).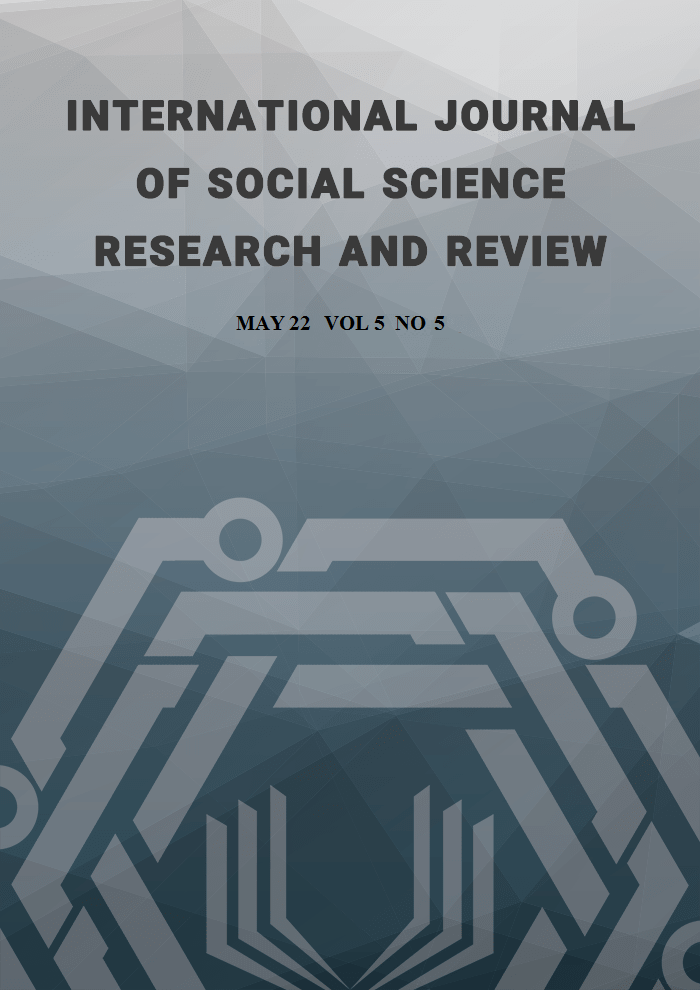 How to Cite
Borolla, A. B. (2022). Legal Position Open and Closed Traditional Court Decisions Relating to Indigenous Land Disputes in Malamoi Sorong Region in Positive Law (Case Study Between the Clan Malibela Klawalu Against the Clan Malibela Klaifi). International Journal of Social Science Research and Review, 5(5), 289-294. https://doi.org/10.47814/ijssrr.v5i5.314
Copyright (c) 2022 Areos Brenord Borolla
This work is licensed under a Creative Commons Attribution-NonCommercial-NoDerivatives 4.0 International License.
Copyright for this article is retained by the author(s), with first publication rights granted to the journal. This is an open-access article distributed under the terms and conditions of the Creative Commons Attribution license (https://creativecommons.org/licenses/by-nc-nd/4.0/).