On the Issues of Teaching Customs Terminology and the Formation of Professional and Speech Competence of Graduates of the Customs Institute
Nilufar Yaxiyaevna Akhmedova

Senior Teacher, Customs Institute of the State Customs Committee of the Republic of Uzbekistan, Tashkent, Uzbekistan
Keywords:
Customs Terminology; Definition; Interactive Forms and Methods of Training; Communicative Competence; Customs Affairs; Modeling of Speech Activity
Abstract
The article is devoted to discussion interactive forms and methods of training as an effective means of forming the professional and speech competence of future specialists in the field of customs. The importance of terminological training in professional activity and communication, the need to master terminological competence as the most important indicator of professionalism and a factor in improving the quality of professional communication are substantiated. The signs of the customs term that distinguish it from commonly used words are revealed meaningfully. Attention is focused on the methodological work on the assimilation of customs terms.
References
1. Motina E.I. Language and specialty: linguistic methodological foundations of teaching Russian to non-philological students. Moscow: Russky yazik, 1988. 176 p.
2. Folomkina S.K. Teaching reading in a foreign language in a non-linguistic university. M.: Higher School, 2005. 253 p.
3. Vasilyeva T.V. Informatics. A book for a teacher: studies. Manual on the language of the specialty. St. Petersburg: Zlatoust, 2012. 72 p.
4. Avdeeva I.B. Cognitive dissonance as a cause of failure in teaching RFL in engineering universities // Bulletin of the Peoples' Friendship University of Russia. Series: Questions of education: languages and specialty. 2014. No. 3. pp. 81-87.
5. A.A. Sharapov. Russian language and culture in the space of the Russian world: materials of the II Congress of the Russian Society of Teachers of Russian Language and Literature (S-P, October 26-28, 2010). Vol. 2. St. Petersburg: Publishing House "MIRS", 2010. Pp.-144-147.
6. E.A. Fedorchenko. "On definitions of customs terms" // Bulletin of the Russian Customs Academy. 2009. N 2. 90 – 96.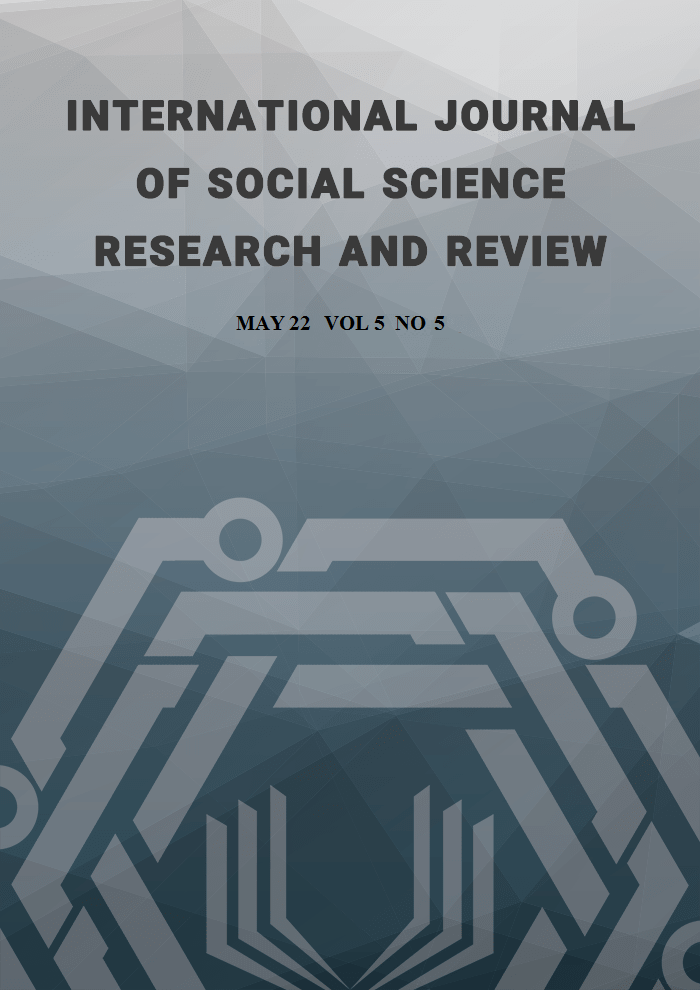 How to Cite
Akhmedova, N. Y. (2022). On the Issues of Teaching Customs Terminology and the Formation of Professional and Speech Competence of Graduates of the Customs Institute. International Journal of Social Science Research and Review, 5(5), 106-111. https://doi.org/10.47814/ijssrr.v5i5.312
Copyright (c) 2022 Nilufar Yaxiyaevna Akhmedova
This work is licensed under a Creative Commons Attribution-NonCommercial-NoDerivatives 4.0 International License.
Copyright for this article is retained by the author(s), with first publication rights granted to the journal. This is an open-access article distributed under the terms and conditions of the Creative Commons Attribution license (https://creativecommons.org/licenses/by-nc-nd/4.0/).