Dance and Identity Construction in Political Rhythms in Prefecture of Edirne, Turkey
Eleni Filippidou

School of Physical Education and Sports Science, National and Kapodistrian University of Athens, Greece
Keywords:
Dance; Ethnographic Method; Socio-Cybernetics; Turkish Thrace;
Abstract
The aim of this research is to study the process of constructing the national identity of two communities of European Turkey, or otherwise Turkish Thrace, Edirne and Calikoy. In particular this paper attempts to investigate how the residents of the two communities under study, during the communication with the political power negotiate their national identity, through the dancing wedding ritual of "Kina gecesi". Data was gathered through the ethnographic method as this is applied in the study of dance, while the interpretation of the data was based on the theoritical visual on the socio-cybernetics, according to the identity control theory that Burke proposed. From the data analysis it was found that, both communities, interacting with the political ideology of each time, used the dancing ritual of "Kina gecesi" as an indicator of their ethnic and consequently national identity, wich moves between Kemalism and Political Islam.  "Kina gecesi" dancing ritual continue until today to be an indicator of national identity in Turkey and to strengthen the unity of the Turkish territory by presenting in places peculiarities of its performane depending  on the time (Kemalism, Political Islam) and the place (urban/non urban).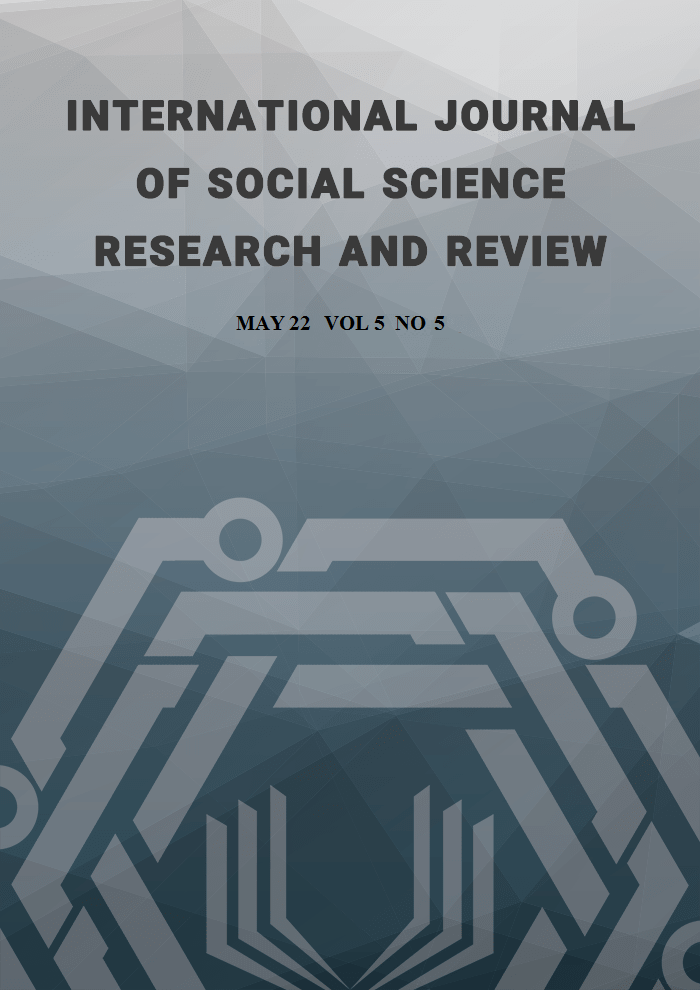 How to Cite
Filippidou, E. (2022). Dance and Identity Construction in Political Rhythms in Prefecture of Edirne, Turkey. International Journal of Social Science Research and Review, 5(5), 141-156. https://doi.org/10.47814/ijssrr.v5i5.247
Copyright (c) 2022 Eleni Filippidou
This work is licensed under a Creative Commons Attribution-NonCommercial-NoDerivatives 4.0 International License.
Copyright for this article is retained by the author(s), with first publication rights granted to the journal. This is an open-access article distributed under the terms and conditions of the Creative Commons Attribution license (https://creativecommons.org/licenses/by-nc-nd/4.0/).