Organisational Cultural Factors and Barriers Affecting Women's Career Success at a Selected Institution of Higher Learning in South Africa
N Sahumani

Department of Business Management, University of Limpopo, South Africa

B K Majola

Department of Business Management, University of Limpopo, South Africa

H Ngirande

Department of Human Resource Management and Labour Relations, University of Venda, South Africa
Keywords:
Career Barriers; Higher Education; Organisational Culture; Underrepresentation; Women's Career
Abstract
The paper aims to identify organisational cultural factors and barriers that affect women's career success at the University of Limpopo in South Africa. In developed and developing countries, women of all races were marginalised for decades based on their gender, class, and level of education. After 1994, South Africa introduced prescripts such as the new Constitution (108/1996) and Employment Equity Act (55/1998) to redress past imbalances and to empower women. Nonetheless, after almost three decades, women are still underrepresented in senior management positions and academia, with no exception from other sectors. Women aspiring to occupy management positions are expected to work twice as hard as their male counterparts. Besides various barriers, organisational culture plays a supportive role in modifying women's career success. The paper adopts a correlational non-experimental research design and a quantitative approach. The convenience sampling method was used to select 70 women academics from all levels of a lectureship in the Faculty of Management and Law at the University of Limpopo to complete an online structured questionnaire. Data were analysed using SPSS version 28.0. The results show a significant relationship between organisational cultural factors and women's career success. However, no relationship was found between career barriers and women's career success. The results revealed that women still experience barriers such as the glass ceiling and gender stereotyping in their career progression. The paper recommends reviewing employment policies and adopting strategies and programmes, including mentorship, to influence organisational cultural change and remove barriers for the benefit of women's career success.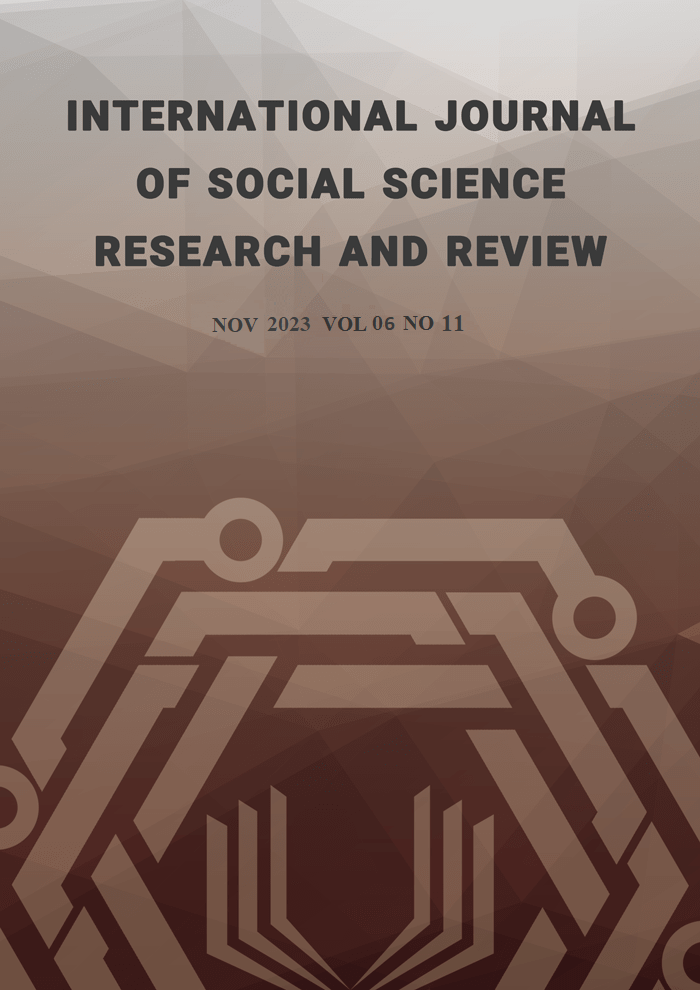 How to Cite
Sahumani, N., Majola, B. K., & Ngirande, H. (2023). Organisational Cultural Factors and Barriers Affecting Women's Career Success at a Selected Institution of Higher Learning in South Africa. International Journal of Social Science Research and Review, 6(11), 165-178. https://doi.org/10.47814/ijssrr.v6i11.1743
This work is licensed under a Creative Commons Attribution-NonCommercial-NoDerivatives 4.0 International License.
Copyright for this article is retained by the author(s), with first publication rights granted to the journal. This is an open-access article distributed under the terms and conditions of the Creative Commons Attribution license (https://creativecommons.org/licenses/by-nc-nd/4.0/).