Individual Accounts of Workplace Bullying Incidents from Indigenous, Contextualised Perspective
Fumani Donald Mabasa

Department of Business Management, University of Limpopo, South Africa

Tlou Samuel Setati

Department of Business Management, University of Limpopo, South Africa

Harriet Rivalani Maluka

Department of Business Management, University of Limpopo, South Africa

Andani Nethavhani

Department of Business Management, University of Limpopo, South Africa
Keywords:
Workplace Bullying; Indigenous Knowledge; Accounts of Bullying Behaviour; Contract of Employment; Demonstration of Power
Abstract
Workplace bullying because of its complexity and the many labels and words that researchers, the media, and the public use to describe the behaviour, workplace bullying is a complex and pervasive phenomenon that has grown difficult to comprehend as an organisational phenomenon. Bullying at work is a constant possibility in settings where people engage frequently. Bullying in the workplace is now a common occurrence that, when overlooked, can lead to serious issues. This study endeavoured to identify shared themes from individual accounts of workplace bullying incidents, from an African indigenous perspective with not predominantly continuation of the work from Western countries. This empirical study was conducted in Limpopo province and grounded theory was used as a methodological strategy with twenty-one indigenous research participants selected using purposive and snowball sampling. Semi-structured interviews were conducted to generate data with the support of an interview guide. However, interviews were recorded using a cell phone recorder, transcribed, coded, and analysed using Microsoft Excel and interpreted. The findings of the study were analysed using content analysis. The findings of the study identified nine accounts of bullying behaviour. These are disrespect, rumours or bad-mouthing, name-calling, threats, unfair treatment, yelling to cause public humiliation, infringement of rights, work overload and domineering. The study recommends that anti-bullying policies can play a significant role in combating workplace bullying.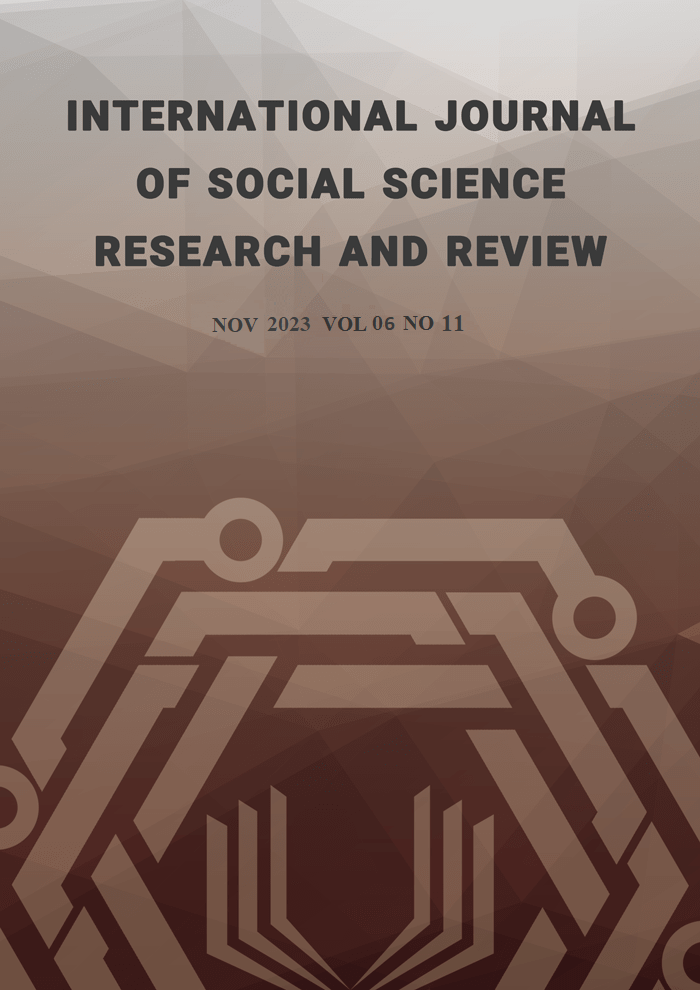 How to Cite
Mabasa, F., Setati, T., Maluka, H., & Nethavhani, A. (2023). Individual Accounts of Workplace Bullying Incidents from Indigenous, Contextualised Perspective. International Journal of Social Science Research and Review, 6(11), 340-348. https://doi.org/10.47814/ijssrr.v6i11.1702
Copyright (c) 2023 Fumani Donald Mabasa, Tlou Samuel Setati, Harriet Rivalani Maluka, Andani Nethavhani
This work is licensed under a Creative Commons Attribution-NonCommercial-NoDerivatives 4.0 International License.
Copyright for this article is retained by the author(s), with first publication rights granted to the journal. This is an open-access article distributed under the terms and conditions of the Creative Commons Attribution license (https://creativecommons.org/licenses/by-nc-nd/4.0/).