Legal Review Regarding Commandeering Infectious Diseases in West Kutai District, East Kalimantan Province, Indonesia
Fatimah Asyari

Faculty of Law, University of 17 Agustus 1945 Samarinda, Indonesia
Keywords:
Legal Studies, Infectious Diseases, West Kutai Regency
Abstract
Nowadays, various parts of the world are faced with increasingly large and complex health problems, one of which is the problem of epidemiological transition. Epidemiological transition or change in disease patterns is a situation where disease patterns change, where currently infectious diseases are still not well resolved, but on the other hand, non-communicable diseases continue to increase. If this happens, guidelines are needed that have a legal basis for handling outbreaks made by the local government. The aim of the research is to analyze the problems faced in controlling infectious diseases in West Kutai Regency; and to formulate the legal problems faced as a basis for establishing a legal basis for problem solving in the Management of Infectious Diseases in West Kutai Regency. The research was carried out from August to October 2021 in West Kutai Regency. This research uses legal research methods, namely by conducting Normative Juridical and Empirical Juridical legal research. The stages of research activities are: (1) identifying problems, (2) field observations, (3) inventory of legal materials needed related to the control of infectious diseases, (4) analysis of legal materials; (5) data collection; (6) data analysis; and (7) reporting. The results of the research show that: The problems faced in the Management of Infectious Diseases in West Regency are as follows: (a) disease prevention and control activities in health facilities are not yet optimal, (b) there is still limited and uneven provision and distribution of health workers, (c) there is still low public awareness of implementing healthy lifestyle patterns, especially sanitation and a healthy environment, (d) it is still difficult to collaborate with companies in finding cases of Infectious Diseases that can cause outbreaks, and (e) there are no special Isolation/Quarantine/Rehabilitation facilities; (2) efforts that have been made to control infectious diseases in West Kutai Regency, namely: (a) counseling, (b) distribution of filariasis drugs, (c) technical guidance, (d) cross-sector coordination, (e) establishing cooperation with companies ; (3) the impact of implementing regulations regarding the control of infectious diseases in West Kutai Regency will directly or indirectly affect aspects of community life such as poverty, strengthening primary services, community behavior and government policies; and (4) regulations need to be made as the basis and legal basis for problem solving in the Management of Infectious Diseases in West Kutai Regency.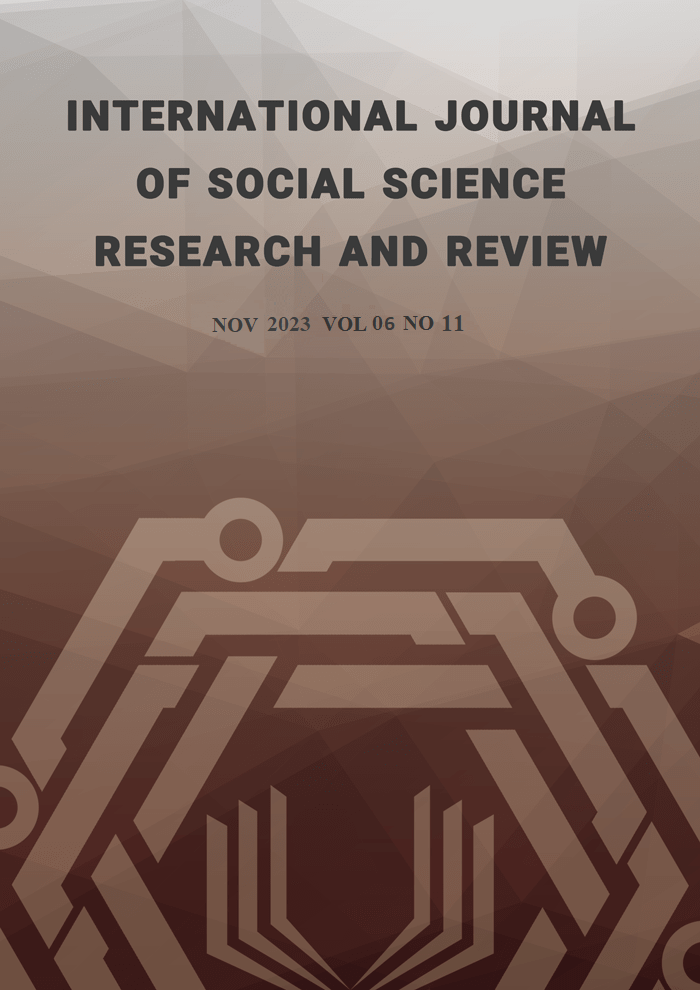 How to Cite
Asyari, F. (2023). Legal Review Regarding Commandeering Infectious Diseases in West Kutai District, East Kalimantan Province, Indonesia. International Journal of Social Science Research and Review, 6(11), 179-188. https://doi.org/10.47814/ijssrr.v6i11.1670
Copyright (c) 2023 Fatimah Asyari
This work is licensed under a Creative Commons Attribution-NonCommercial-NoDerivatives 4.0 International License.
Copyright for this article is retained by the author(s), with first publication rights granted to the journal. This is an open-access article distributed under the terms and conditions of the Creative Commons Attribution license (https://creativecommons.org/licenses/by-nc-nd/4.0/).