The Preparedness of Employees for the New World of Work in the Fourth Industrial Revolution: Evidence from South Africa
Patricia Thokozani Kunene

Department of Human Resources Management, School of Management, Information Technology and Governance, College of Law and Management Studies, University of KwaZulu-Natal, Durban, South Africa

Thokozani Ian Nzimakwe

School of Management, Information Technology and Governance College of Law and Management Studies, University of KwaZulu-Natal, Durban, South Africa

Reward Utete

Department of Business Management, University of Zululand, Private Bag, X1001, KwaDlangezwa 388, Richard's Bay, South Africa
Keywords:
Fourth Industrial Revolution; Robotics; Internet of Things; preparedness of Employees; South Africa; eThekwini Municipality
Abstract
The Fourth Industrial Revolution has become popula around the globe and in almost every industry. Thus, it is set to influence every aspect of the business. While previous theoretical and empirical work documents trends of industrial revoultion, the preparedness of employees for the new world in the Fourth Industrial Revolution remains unchartered territory. Hence, the purpose of this paper is to explore the prepareness of employees for the world of work in the Fourth Industrial Revolution with eThekwini Municipality in South Africa serving as a case study. The qualitative research methodology was selected as a preferred approach because it reinforces an understanding and interpretation of the meaning as well as the intentions underlying human interactions. A cross-sectional research design was used in the study. A final sample size used for this study consisted 10 respondents within the municipality. The findings of the study indicated that both the organisation and its workforce are not adequately prepare for the Fourth Industrial Revolution. The research findings provide the leadership and management of the eThekwini Municipality in South Africa with an understanding of the Fourth Industrial Revolution and the importance of preparing employees for the new world of work.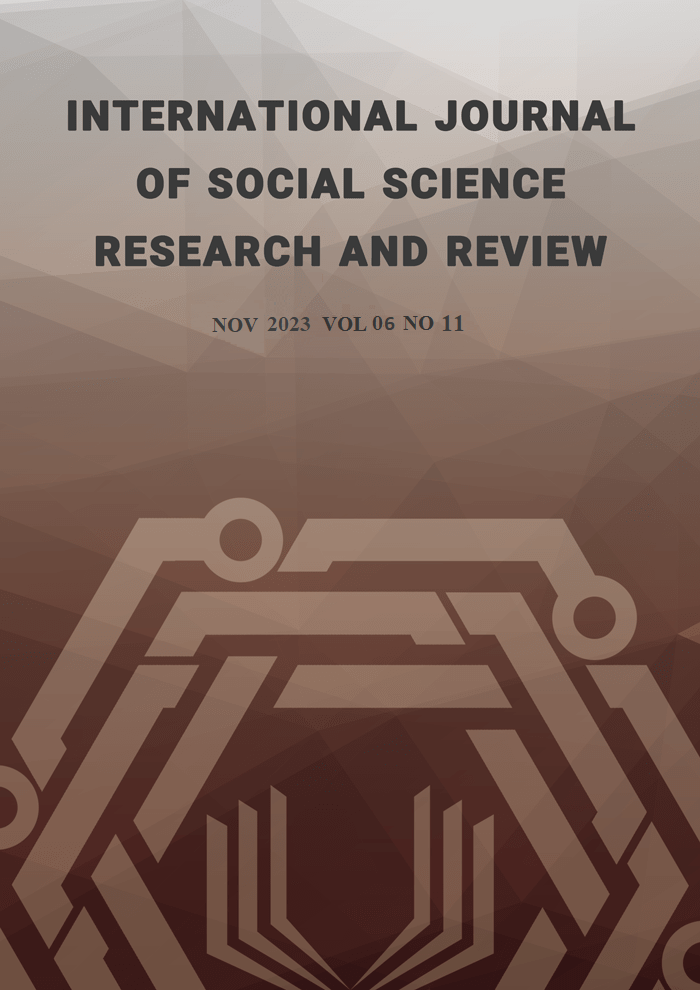 How to Cite
Kunene, P. T., Nzimakwe, T. I., & Utete, R. (2023). The Preparedness of Employees for the New World of Work in the Fourth Industrial Revolution: Evidence from South Africa. International Journal of Social Science Research and Review, 6(11), 37-47. https://doi.org/10.47814/ijssrr.v6i11.1635
Copyright (c) 2023 Patricia Thokozani Kunene, Thokozani Ian Nzimakwe, Reward Utete
This work is licensed under a Creative Commons Attribution-NonCommercial-NoDerivatives 4.0 International License.
Copyright for this article is retained by the author(s), with first publication rights granted to the journal. This is an open-access article distributed under the terms and conditions of the Creative Commons Attribution license (https://creativecommons.org/licenses/by-nc-nd/4.0/).